Turns out women exist year round. Who knew?
I thought they just turn up, one day in March, and send out a bunch of tweets. You can't imagine my face when I found out otherwise.
So with this revelation, we here at MarTech Alliance are dedicating ourselves to celebrating the brilliant women in our industry, 365 days instead of just one.
Keep checking back, right here, for updates on our women-focused events, articles, and news. Who runs the world? That's right - high flying martech professionals!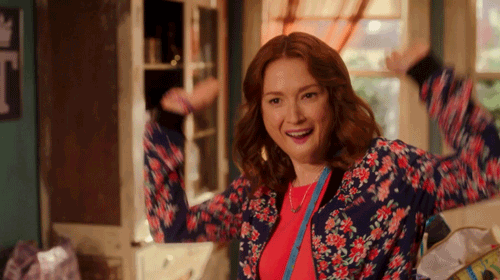 We started Women's History Month 2021 by releasing an article on the current experience of women within Martech, and tech in general. From building support, promoting STEM, and overcoming imposter syndrome, women face a lot of ups and downs within our industry. But as more and more women are introduced to the industry, and as more and more women stand up and become inspirations, mentors, and icons, not only will the industry thrive from increased diversity, but women will thrive within it!
Meet the women of MarTech Alliance!
MarTech Alliance is proudly 50/50 men and women! So we've taken the time to celebrate the contributions and accomplishments of the women on our team. With myself as interviewer, we tackle the toughest questions out there - from cats vs dogs, to take-aways, to party tricks. We're yet to see Nicole's claimed Ralph Wiggum impression, so keep your eyes peeled for that!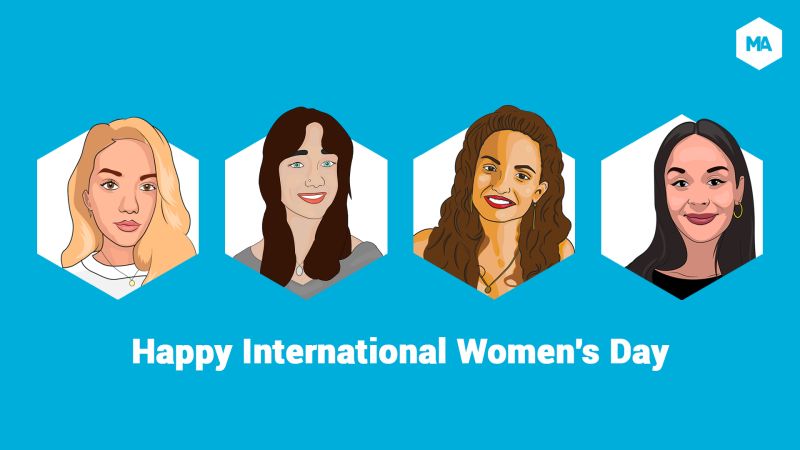 If that's not enough women in martech news for you, do not fear. We're running a women-centric websesh very soon - click here to find out more!
The websesh will feature a bunch of talented, professional women (TBA) discussing:
Stories of career success to take inspiration from

Challenges still face in the industry in 2021 & what needs to change

Advice to drive your career
Please Sare, can I have some more?
Mooooore?!
Fine, Oliver Twist, I guess you can have some more digital events. As a treat.
Our yearly anti-conference, internet edition, platforms plenty of the most knowledgeable women in the industry today. If your zoom fatigue isn't yet all-encompassing, come join us in fireside chats, open Q&As, experience sessions, masterclasses & inspiring presentations.

And we're not stopping there!
As part of an ongoing series, we've interviewed the best and brightest women in Martech today. From MOPs, to SOPs, CX to CSOs, our interviewees offer career advice, industry insight and more.
Veronica Lazarovici is a certified expert (and legend)! Currently living and working in Palma, Balearic Islands Spain, V is an automation and operations aficionado.
Courtney Tobe Manager of Marketing Ops at AvidXchange and implementation genius, has plenty of tools under her belt.
Senior Marketing Operations Manager at Databricks Christina Zuniga.
Vice President of Customer Success at Catalina USA, Sharon Winterton is a sales op and CX icon.
Paula Shannon is the Chief Evangelist at Lilt, and previously the CSO and SVP at Lionbridge.
Digital Marketing Manager at Integrate, Regan Hamilton. With a proven track record of exceeding client KPIs and stakeholder expectations, and managing key accounts, Regan is a marketing guru.
Co- Organizer at DC Marketing Tech Talks, Moni Oloyede. From graduating with a masters from John Hopkins University, she has gone on to completely cover all aspects of Digital Marketing.
Andrea Clatworthy is the Global Head of Account Based Marketing at Fujitsu, and is a black belt in

improving business result

s, M&A internal and external comms and culture and change management.
Public Relations Offering Manager at OneTrust, Adriana Jones Lima is a PR, training, and events extraordinaire.
Senior Marketing Ops Manager at Integrate Ashley Langford is a B2B and SaaS expert.
Tabitha Adams is the Senior Demand Marketing Manager at Integrate, and a Board Member / Head of MarTech & Community Management at The Growth Ops Community.
Amandine Boitel Servain is Vice President, Global Demand Generation,


at Cheetah Digital, and lives life in the fast lane (terrible cheetah pun, sorry).

Stephanie Hanson

is OneTrust's Offering Manager, and an all-round tech expert.

VP of Marketing at Curricula, Lauren Patrick! Emerging from the writing pathway (one of us, one of us) Lauren is a top-tier storyteller.
Annette Ochoa, Head of Demand Generation, Lilt. Marketing, Events, Enterprise. Annette is multi-faceted!
Laura Merten is Capita's Head of Marketing Technology, with 10+ of amazing experience.
Nikki Raber is the Sr. Demand Generation Manager @ Integrate, and a rising star in the marketing world
Emily Ann Kolvitz, Content Manager, is head of content strategy at Bynder!
Flavilla Fongang

is a brand strategist, author, international keynote speaker, and founder of TLA. Oh, AND CEO of 3 Colours Rule!
Elsa Coleaux, Marketing Technology Lead at Treatwell, and all round martech master.
Jessica Kao is the Director of Client Strategy at Digital Pi, an Adobe Fearless 50 Marketer, a Marketo Champion of the Year, a Marketo User Group Leader of the Year, AND a 6X Marketo Champion
Andy Caron is Marketo Mad. Revenue Pulse's Head of Martech Consulting has been deeply ingrained in the Marketo community since 2012.
Brooke Bartos is the Senior Manager for Marketing Operations at Walker Sands Communications, is a 4x Marketo Champion, a Fearless 50 Marketer, AND part of the 25 Women to Watch in Marketing Ops.
Last Women's History month, we spotlighted even MORE of the most badass women in martech. Putting the fun in Sales funnel, the sis in Content management SIS-tem, the her in sea-her-ch engine optimisation...sorry these got increasingly terrible. Anyway, give way to some martech all-stars!