As it's Women's History Month, we'd like the take this opportunity to shine a spotlight on the badass women who work in the marketing and technology industry. This is a series of blog posts we'll be publishing to celebrate the incredible work they do for the industry. So without further ado lets introduce you the amazing women in martech.
Introducing Amy Rodgers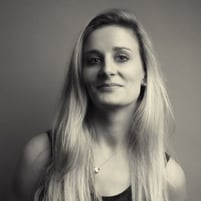 Meet Amy Rodgers, Managing Editor, Research & Rankings at WARC. WARC's mission is to the save the world from ineffective marketing. They do this by providing the latest evidence, expertise and guidance to make marketers more effective.
She leads internal and sponsored research content for WARC on a range of marketing and media effectiveness topics, current and future trends, benchmarking and best practice, utilising WARC's extensive adspend and media costs databases to support these bespoke research projects.
Additionally, Amy manages the WARC Rankings for creativity, effectiveness and media; responsible for production of the annual rankings and their subsequent analysis.
What's your job title, if you could choose an 'honest' job title, what would it be?
Managing Editor, Research & Rankings – and that's pretty accurate! I spend probably 60% of my time on bespoke quant and qual research and 40% of my time on our annual WARC Rankings.
How would you summarise your career journey?
I moved to London after finishing uni and took the first job that came my way – in recruitment. Turned out I was pretty bad at sales but I loved the industry I was recruiting into, which was advertising technology and operations. It was just when jobs in areas like programmatic were appearing, so it was an interesting time to be learning about the industry. I spent a year or so in recruitment and then moved into a role more suited to my skills – as an analyst in a digital marketing consultancy which did a lot of research projects for clients. I've stayed within research in the marketing industry ever since.
What has kept you the most motivated throughout?
Progress motivates me, as I think it does most people. My career is only 10 years old, but I've worked across multiple roles, within different sized companies, and with hundreds of clients over that time. The pace of change in marketing and advertising also means I'm always learning, which is hugely motivating.
Do you think it's important to maintain balance between your personal life and work - do you have any advise for how you achieve this?
Definitely, definitely. I try not to take work home with me, and though there are peaks during the year where that's necessary, I make sure I have time each evening when I'm not working or thinking about work. For me, that time usually takes the form of exercise – outside of work I'm an amateur triathlete so have to fit in up to 12 hours of training a week leading up to race season. Those hours are really effective at focusing my attention away from work!
If you could tell your younger self one thing, what would it be?
Back yourself, and have confidence in your knowledge.
What would you like young women to know who want to get in to marketing/technology?
I think I'd just want them to know what an interesting and also supportive industry it is. Marketing in the modern era encompasses so many different roles and skillsets, so all minds, from the most creative to the most analytical, can find their place.
Who's a professional woman you admire?
In the current climate of Coronavirus, I'm admiring all women who are managing to work a full time job remotely, look after the children and maintain some element of normalcy!
Best advice you ever received ? Professional or otherwise.
Not sure if this the best advice I've ever received, but one that sticks in my mind!
If nervous presenting to a big audience, clench your buttocks while on stage – stops your legs shaking a treat!
Find Amy on Twitter or LinkedIn