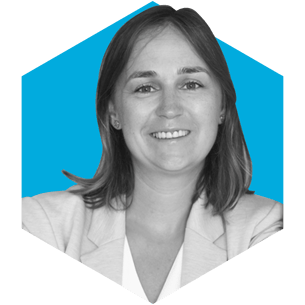 Marketo Champion & Certified Expert Veronica Lazarovici is just that – a certified expert (and legend)! Currently living and working in Palma, Balearic Islands Spain, V is an automation and operations aficionado.
Jobs in Martech are always super layered and complex. Your position is no exception! So to make things a little bit clearer, could you describe your role in five words or less?
Building the Martech Engine @ Alma
What is your biggest martech/ marketing ops gripe? Don't hold back!
Duplicates skewing reporting across tools. Finding the source of dupes and doing merges is no fun. Like weeds, when you think you got rid of them, they pop up from other corners.
It's a bit 2008, but do you have a personal mantra?
Yes I do: The braver we are the luckier we get. This mantra has been my combat against imposter syndrome
Have there been any women along the way, who have helped you out and supported you?
My mentors, incredible women who are paving the way for all of us in Martech - Kimberly Galitz, Helen Abramova, Courtney McAra, Sara Albright just to name a few. I was going through a career transition in the past few months and with their incredible support and guidance, I am able to follow my new path with confidence.
How do you see the martech scene in the Post-Covid days? Apart from everyone going straight to the pub, of course.
I think that in-person events and conferences will make a big comeback. Many people are missing traveling, social events, and meeting in person. I also think that we will see more companies using CDPs to do data consolidation and Marketing teams will make more use of product info and intent data.
What are your own plans Post-Covid? Are you looking forward to being back out, or are you enjoying the Netflix binges?
I would really love to attend a few industry events in person and meet my peers and mentors! I also like the fact that the world has slowed down and we are more focused on what truly matters: family and taking care of our health.
Do you have any advice for bouncing back from failure or difficulties, especially for young women within the industry?
Get a mentor and join the online communities. You will hear many others sharing failures/difficulties and will also get the support and inspiration you need to get through it.
What career advice would you give to your younger self, on how to succeed in marketing and tech?
Don't be afraid to reach out to others for advice and help. You will be surprised how many people are just happy to give back to the community. We are not meant to do this alone.
Who are the professional women that really inspire you?
My mentors. They are leaders in their chosen profession and work hard to help elevate others too.
What are your plans for the future? By this I mean what are your upcoming projects, and what are you having for dinner?
This year I am a Marketo Engage Champion. I am really looking forward to contributing to this program. My goal is to further develop the community here in Europe and help other users reach their goals with Martech.
Click here to sign up for our Women in MarTech Web Sesh, to find out more about women in the industry!
AND want to hear from more the incredible women in martech? Then check out #MarTechFest Dial up!