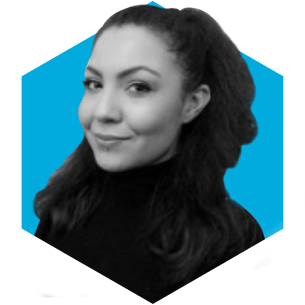 Public Relations Offering Manager at OneTrust, Adriana Jones Lima is a PR, training, and events extraordinaire. As Project Manager for MEDA's Annual Gala, she helped raise over $250,000, and over $14,000 in other events to provide scholarships for high school students. Now she turns that training expertise over to you, so you better get ship-shape!
Jobs in Martech are always super layered and complex. Your position is no exception! So to make things a little bit clearer, could you describe your role in five words or less?
Effectively react & communicate AdTech developments.
What is your biggest martech/ marketing ops gripe? Don't hold back!
My biggest MarTech gripe is also one of my favourite aspects. Everything changes and evolves so quickly - especially in the realm of privacy compliance and AdTech/MarTech. From the deprecation of third-party cookies, ePrivacy Regulation, IAB TCF updates, new technology, or evolving privacy laws there is always something new to learn. It's great since it keeps me busy and my work interesting. But it seems just as I've gotten a handle on a new privacy law or technology shift another one pops right up.
It's a bit 2008, but do you have a personal mantra?
No lives depend on the work you are doing (even though it may feel like it) - So slow down, breathe, and stress less.
Have there been any women along the way, who have helped you out and supported you?
So many women have helped and supported me along the way! One small thing that has had a major impact on my career and confidence is when women in leadership ask my opinion. I remember my first internship when the CEO called me into a conversation about product development and asked what I thought. This small act helped develop my perspective, build my confidence, and showed me that my ideas were valued.
How do you see the martech scene in the Post-Covid days? Apart from everyone going straight to the pub, of course.
Several major things. First, I think traditional offices and 9 - 5 workdays will be a thing of the past. We'll see much more collaboration and flexibility with where and how people work.
Second, I've noticed an uptick in privacy consciousness amongst consumers. Covid-19 contract tracing has shone a light on privacy issues, this has spilled over into other areas. The MarTech/AdTech industry will need to explicitly incorporate privacy into new products and campaigns. Privacy and trust will be key differentiators in the MarTech scene Post-Covid.
What are your own plans Post-Covid? Are you looking forward to being back out, or are you enjoying the Netflix binges?
Travel, travel, travel...did I mention I'm looking forward to traveling again?
Do you have any advice for bouncing back from failure or difficulties, especially for young women within the industry?
Remember that everything is happening for you, not to you. You will make mistakes and fail. Embrace these missteps, take ownership, and learn from them with grace.
What career advice would you give to your younger self, on how to succeed in marketing and tech?
Take a risk and speak up - you're ideas are good. Even if they aren't nobody on the team is going to bed thinking about a silly idea you shared during a brainstorm.
Who are the professional women that really inspire you?
My team! We have an all-star team of strong women leaders that each bring something different. Their committed, no non-sense yet compassionate approach to our work makes me excited to get up every day.
Tracee Ellis Ross inspires me as well. I've learned a lot about how to balance a strong work ethic, self-care, and joy. To thrive professionally you have to find balance in all aspects of your life.
What are your plans for the future? By this I mean what are your upcoming projects, and what are you having for dinner?
Lamb kofta, roasted veggies, and hummus.
We have so much going on this quarter. We have a few new products coming out, a new customer success initiative, and what feels like a speaking session every day. 2021 is a big year for MarTech/AdTech as we phase out third-party cookies and adapt strategies to the evolving privacy landscape. Our team's goal is to stay up to date with these developments, communicate them to our audience, and work alongside them to develop effective solutions to the marketing and publishing goals.
Click here to sign up for our Women in MarTech Web Sesh, to find out more about women in the industry!
AND want to hear from more the incredible women in martech? Then check out #MarTechFest Dial up!