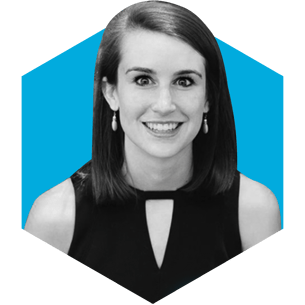 Courtney Tobe Manager of Marketing Ops at AvidXchange and implementation genius, has plenty of tools under her belt. Court also volunteers for Wear Your Crown Inc. a non profit focused on creating a safe space for women, by women.
Jobs in Martech are always super layered and complex. Your position is no exception! So to make things a little bit clearer, could you describe your role in five words or less?
Build scalable processes leveraging technology
What is your biggest martech/ marketing ops gripe? Don't hold back!
There aren't enough hours in the day to do everything I want or need to do. My MOPS org gets pulled in so many different directions and the opportunities of projects and workstreams that we can get involved with are truly endless. That's part of what I love about martech and MOPS, there are always new things to learn or try, but sometimes it can make it hard to prioritize and know which initiatives to focus on.
It's a bit 2008, but do you have a personal mantra?
Glennon Doyle's "We Can Do Hard Things." This last year has been challenging in so many ways personally and professionally. It helps me to remind myself that I've done hard things before and that I can still do hard things.
Have there been any women along the way, who have helped you out and supported you?
I am fortunate to be surrounded by many strong and impactful women, but the following are a few who have inspired, supported, and empowered me the most over the years...
My mother. She is a strong woman who has been through many challenges in her life. Through them all, however, I have watched her handle them with strength, forgiveness, and grace. She has taught me how to find joy and laughter through difficult times and to always put the people who are most important in your life first. She has encouraged me to be 100% true to myself and assured me that no dream is too big if I put my mind to it.




My current and former Marketing Operations teammates at AvidXchange. I've been fortunate to be part of a Marketing Operations team at AvidXchange that is 100% female. Our team is full of strong personalities, and because of that we challenge and push each other. We all have different perspectives, opinions, strengths and beliefs, but that isn't an obstacle for us, it's an asset. They've taught me how to approach problems and situations differently than my typical instinct, and they've encouraged me to tackle projects that are outside of my comfort zone because they believed in me.




My Davidson College Field Hockey Teammates. I spent 4 years of my collegiate career playing field hockey with a team full of amazing and inspiring women. Today these women are economists, doctors, teachers, PhD candidates, lawyers, marketers, nutritionists, wives, mothers. For 4 years, we encouraged, challenged and supported each other on and off the field, and although the issues we are facing today are a bit different than they were in college, we continue to show up and support each other.
How do you see the martech scene in the Post-Covid days? Apart from everyone going straight to the pub, of course.
After experiencing first hand, the value of having a martech stack that allows you to scale and execute campaigns in a fully virtual environment, companies will continue to invest in digital technology. Marketing Operations teams will be asked to expand the scope of technologies and teams that they support without getting additional headcount.
What are your own plans Post-Covid? Are you looking forward to being back out, or are you enjoying the Netflix binges?
I am a huge extrovert so I am very much looking forward to being back out into the world again.
Post-covid, I plan on spending much more quality time with the friends and family who I wasn't able to see as much as I would like to over this last year.
I plan on doing a lot more traveling again! I love exploring new parts of the world and meeting new people along the way.
I also plan on doing a lot of dancing somewhere in public with lots of other people because it's been way too long haha.
Do you have any advice for bouncing back from failure or difficulties, especially for young women within the industry?
Don't be too hard on yourself. Oftentimes failures or difficulties can be the greatest learning experiences. Spend some time analyzing what went wrong, do some self-reflection and then move on to the next adventure.
What career advice would you give to your younger self, on how to succeed in marketing and tech?
Raise your hand. Don't wait for your boss to assign you to a project to start it or get involved in it. Listen and look out for new and exciting opportunities going on around you and volunteer for them. Challenge the status quo. Ask hard questions. And always believe in yourself, you're capable of more than you know.
Who are the professional women that really inspire you?
Reese Witherspoon. She was struggling to find parts in Hollywood that depicted women as strong, deep, or inspirational. So she started Hello Sunshine, a media production company that puts women at the center of every story they tell. What I love about her is that rather than waiting for Hollywood to change, she decided to take action and start changing Hollywood herself.
What are your plans for the future? By this I mean what are your upcoming projects, and what are you having for dinner?
Now that we have the foundation of our martech stack built, I'm excited to take things to the next level. I'm partnering with other key stakeholders in different business units across the company (HR, IT, Customer Success) to gain a deeper understanding of our data structure and strategy and our enterprise technology stack to identify new opportunities for my team to plugin, scale operations and drive campaign efficiencies.
As for my dinner plans, tonight I'm treating myself to some of Charlotte, North Carolina's finest fried chicken.
Click here to sign up for our Women in MarTech Web Sesh, to find out more about women in the industry!
AND want to hear from more the incredible women in martech? Then check out #MarTechFest Dial up!
AND want to hear from more the incredible women in martech? Then check out #MarTechFest Dial up!