Looking for your next martech read but not sure where to turn? Well, lucky for you, you've ended up in the capable hands of the proud founders of the Marketing & Tech Book Club. That's right. You've struck solid gold my friend.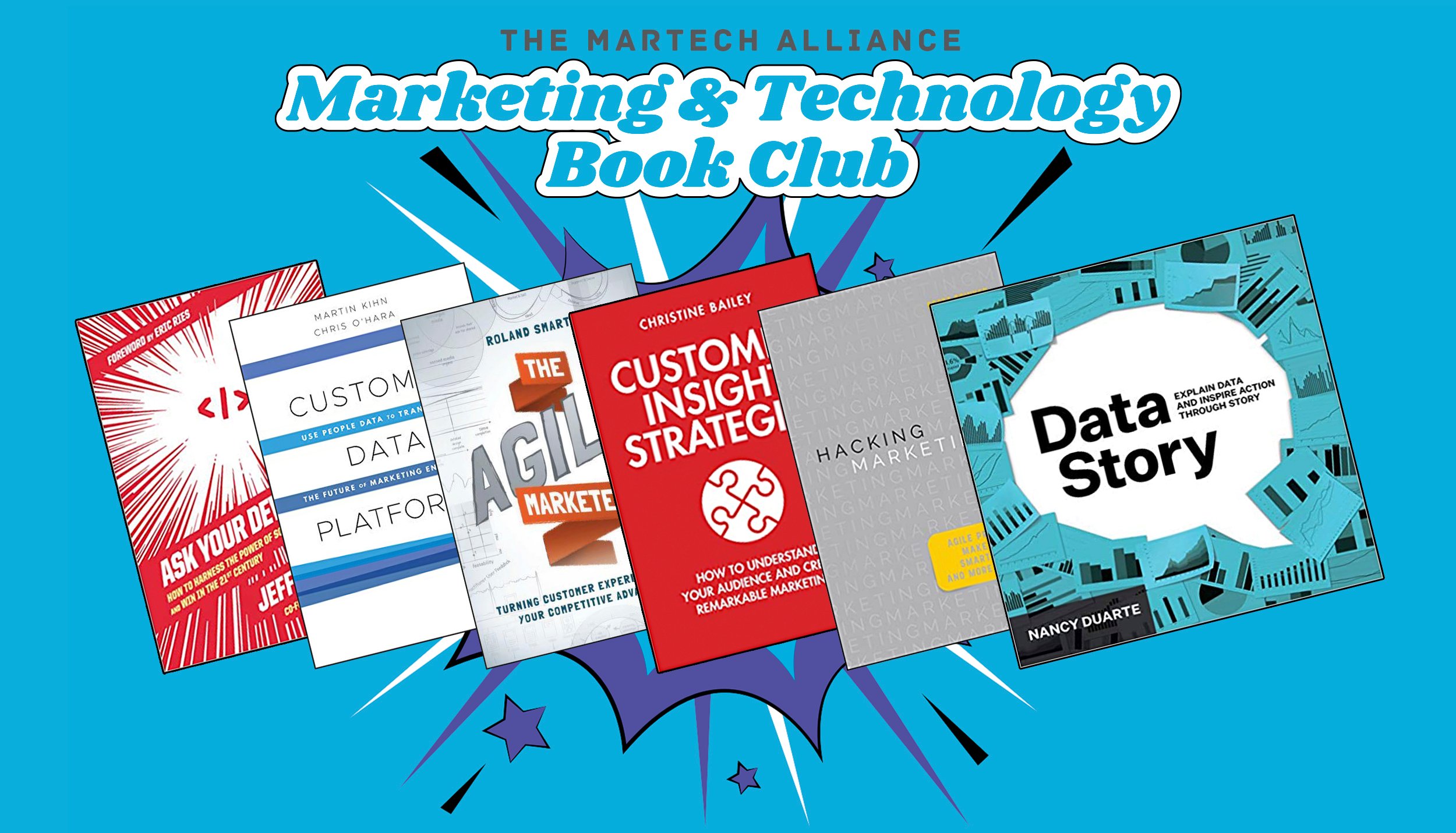 So without further ado, we proudly present our 6 hottest martech reads right now…
Hacking Marketing by Scott Brinker
When the word 'martech' is mentioned, you know Brinker can't be far away, so let's jump straight to it with Scott Brinker's 'Hacking Marketing'.
Hacking any industry can be tricky business, but Scott provides us with a few simple principles that can make marketing functions run smoother and deliver more effective results.
In today's world, modern-day marketers must move faster, adapt more quickly and manage an increasingly complex set of customer experience touch-points. In his book 'Hacking Marketing' Scott Brinker gifts marketing technologists with the perfect roadmap to navigate through the ever-changing framework. From agile and lean management techniques to pragmatic approaches for scaling up to unleash the full potential of talent in the digital age.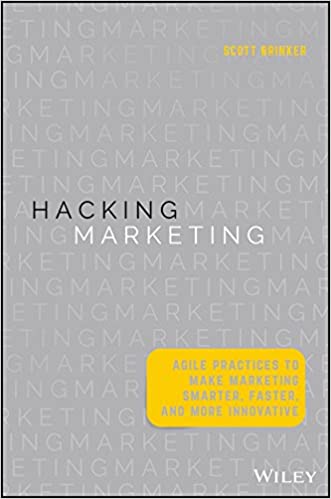 Customer Data Platforms by Chris O'Hara and Martin Kihn
CDPs are the hottest marketing technology around today, but are they worthy of the hype? Spoiler: Yes.
'Customer Data Platforms' dives into the problems of managing customer data, understanding what CDPs do (and don't do) in order to organise and harmonise your customer data and drive compliant, first-party, personalised marketing campaigns.
Many of us in martech get caught up in building complex stacks made up of various solutions while chasing the dream of delivering the "right person, right message, right time" experience. But more often than not, this leads to siloed systems and disconnected data.
Chris and Martin reveal how CDPs could be the answer to a simplified stack by delivering a balanced and engaging customer experience.
Eager to find out more? Check out our latest episode of Marketing & Tech Book Club, where we caught up with Chris and Martin on their latest release and chatted all about, you guessed it, CDPs.
P.S. If you're looking to learn more about the CDP space, check out our upcoming Fundamentals of Customer Data Platforms Course.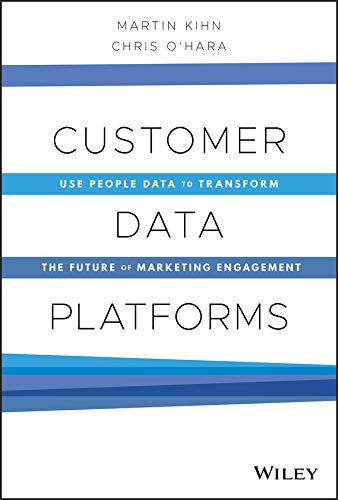 Ask Your Developer: How to Harness the Power of Software by Jeff Lawson
Software developer turned CEO of Twilio, Jeff Lawson, is releasing a brand spankin' new playbook for unleashing the full potential of software developers in any organisation. Here's why you should be counting down to the release date…
The phrase "every industry is turning digital" has never been truer or more relevant and every digital company needs the best software to win the hearts and minds of customers.
Software developers are sought after, highly paid, and desperately needed to compete in the modern, digital economy. Yet most companies are yet to understand how to unleash their full potential.
Lawson argues that developers are the creative workforce who can solve major business problems and create hit products for customers.
In 'Ask Your Developer', Jeff Lawson shows how leaders who build industry changing software products consistently do three things well. First, they understand why software developers matter more than ever. Second, they understand developers and know how to motivate them. And third, they invest in their developers' success.
Release date: 4th Feb 2021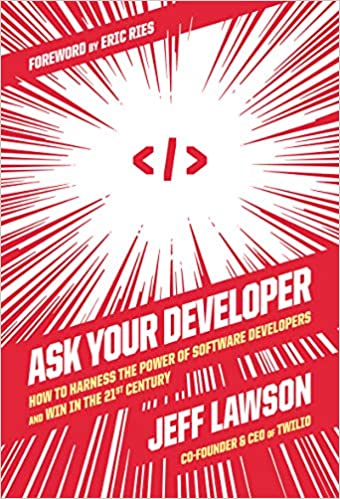 Agile Marketer: Turning Customer Experience Into Your Competitive Advantage by Roland Smart
Agile Marketer is a marketer's guide to modernising platforms and practices. To compete in the game of great customer experience, marketers are turning to methodologies from the world of software development. The Agile methodologies that once revolutionised software development are now revolutionising marketing.
Agile provides the foundation for alignment between marketing and product management. It can unleash the potential of new marketing opportunities for growth hacking as well as for "baking" marketing directly into your products or services.
And if that's not enough, it can serve as a bridge to strategic alignment, positioning the chief marketing officer alongside the chief product officer as the two primary drivers of the business with one common goal.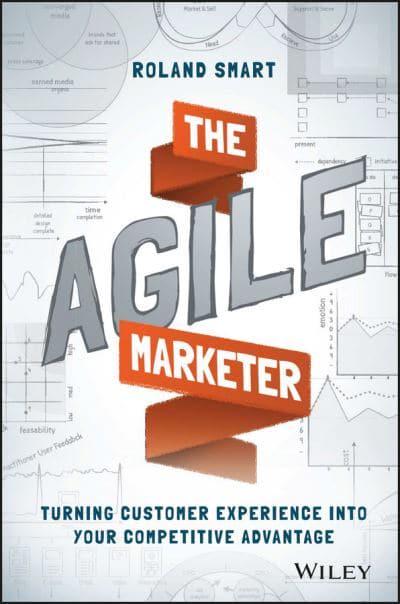 Customer Insight Strategies: How to Understand Your Audience and Create Remarkable Marketing by Christine Bailey
In today's fast-paced marketing world, increasingly more is being asked of marketers. We're expected to be data-driven, creative thinkers, producing triple the results in half the time. So how do we keep up with the increasing demands?
We need to take a step back and put customer insight first. In order to create memorable, purpose-driven marketing, we need to nurture our leads and understand our customers. Christine outlines the critical role of customer insight and provides us with the techniques and strategies to uncover our consumers in a straightforward, jargon-free manor.
Customer Insight Strategies shows exactly how customer insights can be used to build a mission with purpose. It discusses many of the core methods through which customer insight can be gathered, providing easy-to-follow guidelines for applying them to everyday marketing practice. Covering topics from customer segments, marketing to personas and lead generation.
We caught up with Christine last year for a peek between the pages of her new release, chatting on topics from the inspiration behind the book to who needs to read it most.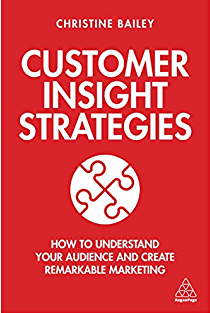 DataStory: Explain Data and Inspire Action Through Story by Nancy Duarte
Most organisations rely on data to identify problems or opportunities. The actions others may need to take today from your insights in data could reverse or improve the trajectory of your future data. That's why communicating data well, drives very important outcomes.
Nancy reveals the importance of marrying our analytical and storytelling skills together in order to thrive in our data driven industries.
But presenting it well, she reveals, is about more than just the numbers. Nancy takes us through understanding your audience, writing the data story to becoming the storyteller.
We were lucky enough to bag a chat with Nancy on her latest release last year, as she revealed her top tips on how to become our own storyteller.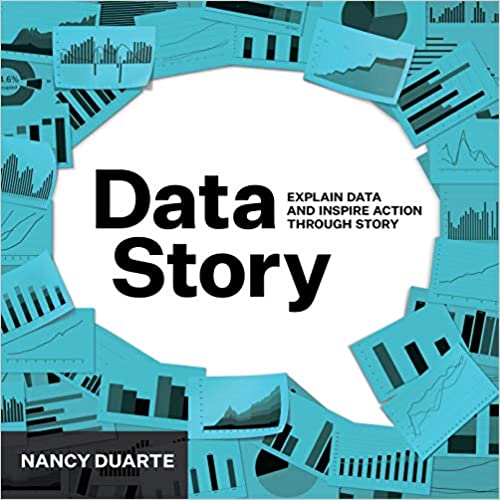 Looking to start your next chapter with some more modern marketing reads? Check out our list of Best Marketing Books for 2021.