If you love Darrell Alfonso, which you absolutely should, then you'll be very happy to learn that he will be talking at our famous #MarTechFest Global in-person anti-conference!
Darrell will be talking at length and in detail about The MOP map - The formulae to marketing operations excellence. It will be a very interesting talk that you won't want to miss, so make sure you get your tickets here!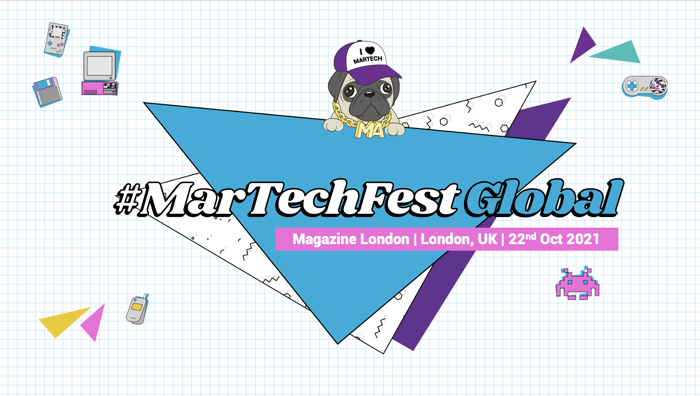 Darrell Alfonso. He's one of the faces of marketing technology and he's a name you probably already know if you're on a website called MarTech Alliance.
But how? What has Darrell done to get to where he is now; a member of our very own 'Top Martech Marketers to Follow' list.
After University, Darrell worked his way up the ranks in leading multi-channel marketing automation company, Trumpia (nothing to do with Donald).
Starting as a Marketing Manager, Darrell soon became a Senior Marketing Manager, where he - in his own words "Drove 500% growth of new marketing platform through partner marketing and relentless adoption programs for AT&T Mobility's 1,500+ business sales force".
After that, he was the Demand Generation Manager at Leaf Group. Next, he was Director of Marketing at the American Marketing Association, followed by Senior Manager of Global Marketing at Hitwise.
All of this lead to Darrell's current role at one of the biggest and most successful companies in the world, as he became the Head of Global marketing Operations at Amazon. Yes, the Amazon.
Furthermore, on top of all this, he seemingly has a pram for his dog, Stella...
Not to sound really dense, but I don't know if that's ironic or not. Good luck to him and his dog either way.
These days, along with being an official advisor for Syncari, a modern Data Automation Platform, Darrell is also the lead instructor for our very own brand new eight-week course on all things Marketing Operations! (You can enrol for this course right here)
A few more bits? Why not?
Marketing ops leader at Amazon Web Services (AWS)
Named one of the 'Top MarTech Marketers to Follow' 2020 by MarTech Alliance
Regular Keynote Speaker
Awarded Fearless Marketer 2018
Marketo Champion 2018 and 2019
VP of Communications American Marketing Association 2017-2019
Marketo User Group Leader 2017-2019
Leading Program Manager for

Connect@Amazon

(35,000 member Amazon organization)
Marketo and Salesforce Certified