This is not your grandma's direct mail, oh no. No love letters to a sailor here. Wait, that's not your grandfather's name. How scandalous!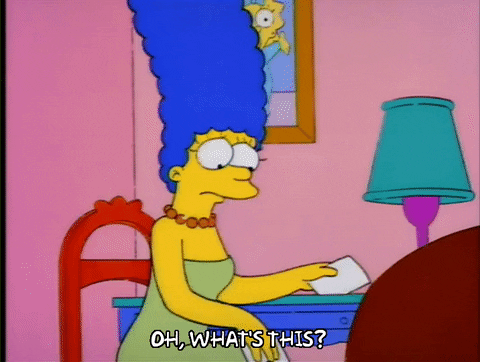 There are many benefits of ABM. As a long-term process and campaign, it can really pay off. In fact, 99% of businesses say account engagement is higher for ABM accounts.
But ABM only works if your accounts feel engaged and attended to, and the communication and relationship feels authentic. So, it's important to think outside the box.
Recently, many big name marketers have come out in support of all things retro.
Steven Bartlett has been pushing the move away from social media platforms, noting that:
"Having a million followers doesn't mean you can reach a million people."
This over-saturation of social media saw the rise of the newsletter. "How many people have a newsletter now? Everyone has a newsletter; everyone has a podcast or a newsletter now. But they didn't 15 years ago"
Then, email has made a resurgence. Spam filters improved, newsletters have become higher quality, and loss of organic reach on social became the norm. Plus, there's a desire to actually reach the people you want to reach, without the interference of an algorithm.
So, what's next?
"It's gotten to the point where, in a few years' time, I'm going to start advising mail. Sending physical mail."
Thing is direct mail has real potential to deliver personalisation for B2B.
Many B2B companies already working on programmatic ABM-drive direct mail campaigns have been interspersing social media ad touches with this highly customised direct mail, in a combined and effective way.
Jay Baer, founder of Convince & Convert, started his career in direct mail. "That was my original career as a direct mail specialist way back in the day. And so I'm a huge proponent."
Jay is a fan of "This kind of counter programming...if everything's online, then you do something offline and it stands out correspondingly."
And with recent funding rounds such as Sendoso bagging $100M in funding to work on direct mail projects, it's no wonder we're seeing a resurgence. So, why does it work?
Why Does Direct Mail Work for ABM?
"You have to remember that the whole point of ABM is that it's spearfishing. You have to reach out to the right people in the account. That means outbound channels like direct mail, which is a great door opener. People get hundreds of emails a day, and probably get one or two packages a week. Direct mail is a really good way to break through the noise."
— Jon Miller, CEO of Engagio
Direct mail works, in part, because it is tangible. So, as an addition to your online campaigns, it can augment your digital practises and gain higher response rates than email alone.
In fact, according to an Info Trends report, response rates jumped from 7.4% for print only, and 7.9% for email only, to 9.5% when both are combines.
Basically, direct mail's engagement is extremely high, with two-thirds of direct mail is handled. Plus, marketing mail has been known to last up to 17 days in households.
So, if you send a letter package to your client, it may linger for a good deal of time in their eyelines, so they will spend more time with the offer, and more opportunities for responses.
Plus, direct mail is considered to be a trusted channel among a sea of untrustworthy channels. Long gone are the days where people are afraid the FBI is opening their birthday cards from their Great Aunt.
Nowadays, people are concerned with online privacy. This, combined with the overwhelming amount of online messaging can leave your campaigns in the dust. This over-saturation can mean your clients might have a few extra barriers when it comes to engaging with, and trusting, your brand.
How Should You Use Direct Mail in ABM?
So, direct mail should be used as part of a multichannel approach in ABM. Although it does create strong connections that a purely digital approach, it's important to not chose one over the other. You should be interacting with your clients on all channels on a regular basis, be it direct mail, email, or phone calls.
Sending a few pieces to warm your client, and make them aware of your brand, before you even pick the phone. Then, you can follow up with calls and digital outreach.
The next step would then be to send high-end mail packages, such as 3D mail or gifts.
Remember, more than 240 billion emails are sent and receives per day worldwide, so it's easy to get lost in the inbox. Direct mail works as the jumping off point for new customers because of this, as its tough to spark a conversation with a prospect with email, or even phone calls.
Calls can work well, but the decision maker doesn't always have time to speak at that exact point. So, direct mail is a good ice breaker. It's tangible, interesting, engaging, and can be read in the prospect's own time.
This can even work for small and medium businesses. In any case, it's useful to implement multichannel personalised marketing to encourage and nature existing customers.
And as the new workforce skews to millennials, direct mail will only get more impactful. In fact, 36% of people aged under 30 say they enjoy checking their mailboxes, which significantly increases your chances to be noticed.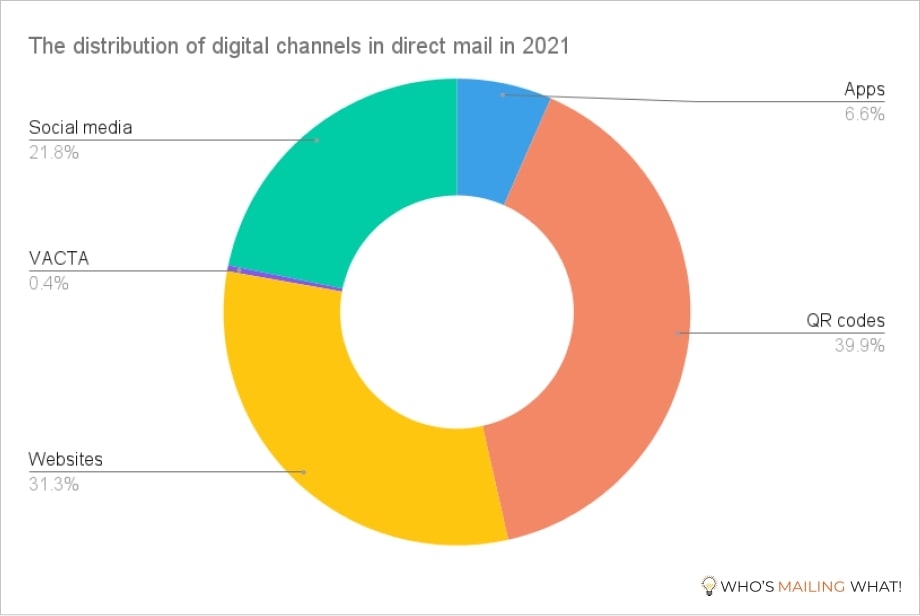 But overall, direct mail should just be one of the many tactics you are utilising to engage and convert your customers. When defining your strategy, plan so that the direct mail and other touch points are hitting at different times.
One version of the outreach might work more effectively for one specific audience or company, so adjust based on what you've learnt from previous ABM campaigns.
So, you might send a piece of personalised mail or a gift to a customer, covered in your branding and logo. Then, follow up with emails, social media posts, messages, and phones calls, then the person is likely to remember the gift and think favourably about your brand.
Using the same messaging across the channels will increase this chance of recall, and induce them to take action. Then, by using an automated platform or tool, you can be notified when the prospect has visited your website. Having a tool like this can help you combine your channels, and use them at the right time.
It's also important to align sales and marketing. These teams will need to work closely together in ABM direct mail campaigns. The alignment will bridge the time and action gaps between the activities, which is vital as ABM is a strategic and structural was of advertising. The work done by the marketing team through direct mail will remove the awkwardness of cold calls, and give the sales team some context to work with.
But what aspects do you need to consider? Well, keep in mind:
Customer Lifecycle Stage. Each piece of mail costs money. In order to do the least amount of harm to your marketing budget, you need to consider the customer's lifecycle stage when determining what to send, and how much to spend.
Plus, if a lead is new, and hasn't shown much engagement on your digital channels, a piece of direct mail might grab their interest. If they're a customer you're trying to retain, a personalised gift might bring them back.
Timing. Timing is also important. It might not be a great idea to send a piece of mail during busy seasons, such as during Christmas, when the concentration of direct mail is high. People might not pay attention to your SaaS mail when there's a bunch of retail sales coupons in their mailbox.
So, to stand out, keep the timing in mind. You can also consider the packaging, using different colours of interesting packaging. Sometimes even a plain white envelope can grab attention, if it has a sign of importance or urgency.
You could even include a direct reason to respond, such respond, such as a free consultation or discount.
Elements such as QR code can bring more interactivity to your campaign, too. The code can lead directly to your website, to communicate additional information.
Industry. Direct mail is difficult nowadays as a B2B. Many people are working from home, and it can difficult to gain insight on when, and if, they're in the office.
If your prospect is in an industry that requires them to be in the office, direct mail away. But if they're at home, you might try a virtual gift card instead.
Personalisation. From the use of smart fields, to imagery showing their company's logos, there are a bunch of ways to make your ABM materials stand out.
So, your sales team can send a handwritten note speaking directly to your prospects pain points, or referencing a specific conversation they've had.
And if you want to go one step further, think beyond the swag bag. Instead of sending a tote bag with your logo on, you might send a gift that fits that individual's hobbies or interests.
Relevance. ABM needs to be personal and relevant. So, keep in mind which items are going to be effective, and consider how you'll present it. There is no use in sending something that is personalised, but wrong for the prospect. The type of item also has to be right, and useful.
"Find Your Fortune" ABM Direct Mail Example
This piece of direct mail starts at the top of the funnel, using one of the most effective aspects of direct mail i.e. 'the door opener'.
Zendesk, an enterprise customer service software company, created an ABM campaign that drove awareness, engagement, and meetings within cold target retail brands.
So, the company wanted to communicate a specific message: with them, you'll provide a better experience for customers. Happier customers stay with a brand, so that means a better future for your business.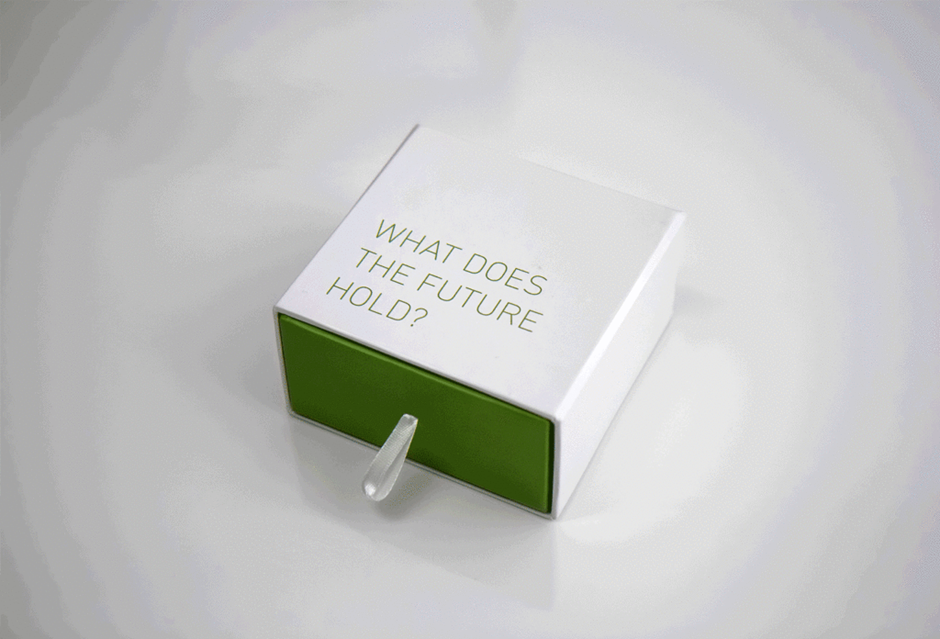 So, already the packaging is intriguing, in a shape that would stand out among the normal parcels and letters in their prospects inbox.
Inside featured a fortune cookie, a concept understood in most parts of the world, so the concept required no explanation.
Each cookie featured a personalised URL to bring the experience online. This led to a landing page which was animated to create a fluid and continuous experience, allowing the prospect to open the cookie virtually.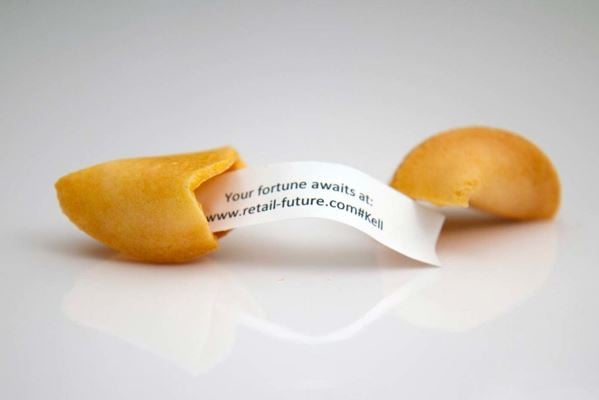 Visitors were then shown an animated infographic which explained the customer service issues they may face in the next few years, and how they offer a solution. Then, it ended with a call for action, to schedule a call to set up a demo.