No need to grin and Baer it. We've got what you want - an in-depth, insightful, inside look into the life and times of marketing genius Jay Baer. Don't say we don't treat you.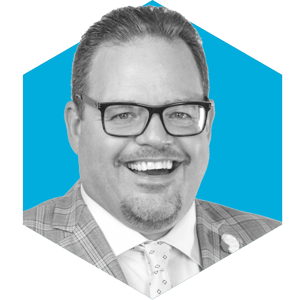 Jay is a 7th generation entrepreneur, author of six books, and founder of five multi-million dollar companies.
Plus, he continues our theme of featuring talented marketers wearing fantastic suits - check out our piece on Ann Handley.
Jay brings 29 years of expertise, and has worked with more than 700 companies, including 36 of the FORTUNE 500.
But he wasn't always a marketer. In fact, in his early career, Jay was a political campaign manager on congressional, gubernatorial, and Arizona initiative campaigns. He also worked in public relations, and as a marketing manager for Waste Management Inc.
"I started my career in politics, and then moved into traditional marketing. I got involved in digital way back in 1993, and have owned several consulting organizations since then."
He began his career in online marketing in 1993, and became a go-to source for the press, including USA Today, Time, CBC, and NPR.
In 2000, he founded the digital agency Mighty Interactive, providing Web strategy, search marketing, email marketing, usability, and online advertising solutions. Jay clearly had a crystal ball telling him where the industry was heading, there's no explanation for being so on the pulse.
His agency was named Arizona's top digital marketing firm for five whole years, and even won many national and international awards for online marketing excellence. Then, the company merged with marketing agency Off Madison Avenue in 2005.
But he's not just keeping these secrets under his hat. But if he did, I'm sure the hat would be a dashing plaid, to go with his suits.
His suits, by the way, aren't just a snazzy addition. In fact, they're part of his brand. Jay is a unique presence on stage; the audience are often amazed by his bold clothing choices. So, Jay offers event organisers the chance to pick his suit, pre-presentation. For each event, planners are provided a link to a tool where they can select the colour and pattern of suit he wears on stage.
Jay speaks at approximately 65 events world-wide, jetting round the globe to teach business people how they can use today's shifts in technology and consumer expectations to their advantage.
Then, in 2008, Jay founded social media strategy consultancy Convince & Convert, which does what it says on the tin. This business would be the fifth multi-million dollar company he had started from scratch.
The Convince & Convert blog went on to be named the world's #1 content marketing blog by the Content Marketing Institute, and is visited by more than 200,000 marketers each month.
In 2013, Jay's second book Youtility: Why Smart Marketing is About Help not Hype, reached #3 on the New York Times business best seller list, and a #1 Amazon best seller.
His popular Social Pros podcast was named the best marketing podcast in the 2015 Content Marketing Awards, and continues to be downloaded 25,000 times monthly.
His book Hug Your Haters was published in 2016. "The book Hug Your Haters was supposed to be totally different," Jay said.
"My original hypothesis was that speed is the most important thing in business now—that if you're faster, you win. But my research with Edison showed that speed is important, but the most important thing is just showing up. Today, one-third of all customer complaints are never answered."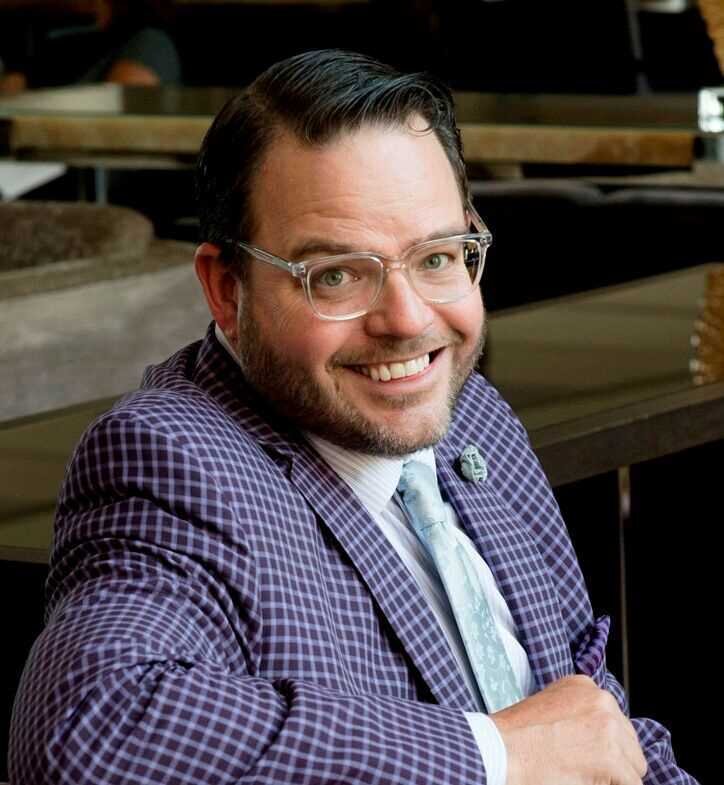 2017 saw Jay's induction into the Word-of-Mouth Marketing Hall of Fame by the Word-of-Mouth Marketing Association. Then, in 2018, he was admitted into the Professional Speaking Hall of Fame, in which there are only 187 living members.
But he's not just about those analogue, boomer mediums. He's down with Gen Z, too. Jay is the most retweeted person in the world among digital marketers, and the second most retweeted person in the world among B2B marketers.
On top of this, he's also an active venture capitalist, and is an investor or advisor to more than a dozen early stage technology and social media companies.
And, most importantly, he's an avid tequila collector and certified BBQ judge. Sounds like he'd throw a great dinner party.
Last year, his accolades included being:
A Global Guru in Customer Service
A Global Guru in Internet Marketing
Top Customer Experience Speakers
Top Customer Service Speakers
Top B2B Marketing Influencers
Top Content Marketers to Follow Right Now
Top 10 Customer Experience Influencers to Watch
Top Customer Experience Leaders You Must Follow
Top Content Marketing Influencers to Follow in 2022
Top 11 Marketing Instagram Accounts to Follow
But what does he want his audience to keep in mind?
Never forget: "Some days you're the pigeon …some days you're the statue."