M&A activity in the martech industry remained strong in Q3 2021, with the numbers of mergers and acquisitions up by 114% year on year.
According to the Q3 2021 Luma Market Report, the growth figure is down from the 214% quoted in Q2, but is partly accounted for by the dip in activity during the early days of the Covid-19 pandemic in Q2 2020.
We can still see significant YOY growth in M&A activity, with martech featuring prominently, accounting for 46% of activity in this quarter.
Luma picks out data and analytics as the common M&A theme, pointing at Thoma Bravo's $6.4bn acquisition of Medallia, TransUnion's $3.1bn deal to buy Neustar, and IDG's acquisition of KickFire.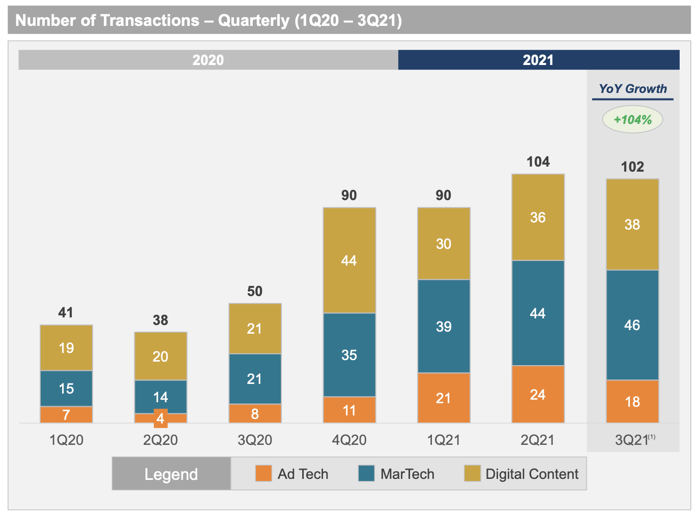 Looking at martech activity in isolation, we see continued growth in activity from Q2, with nine deals worth upwards of $100m. Alongside the aforementioned data and analytics acquisitions, the biggest deal was Intuit's $12bn acquisition of Mailchimp - the largest ever bootstrap acquisition.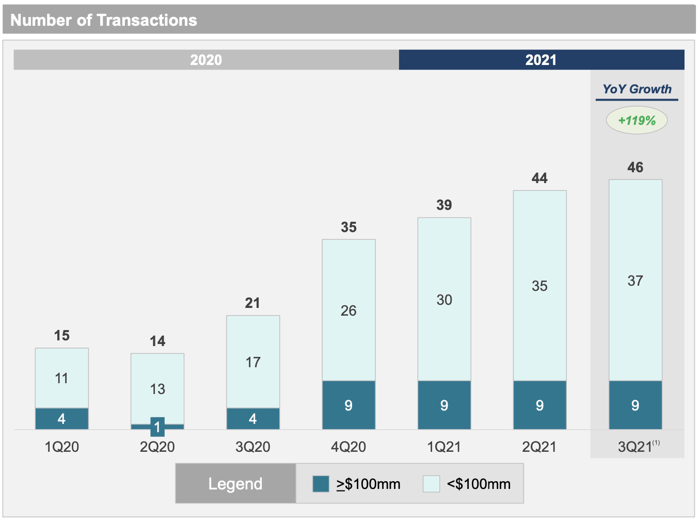 Luma sees customer experience and communications as core drivers of martech M&A activity, and expects to see more activity in this space in the next quarter.