This week, Intuit announced the acquisition of email marketing platform Mailchimp for £12bn. What's it all about?
At first glance you may wonder, what the hell is an accounting software giant buying an email marketing platform? For those of you in the UK you'll probably know Intuit for QuickBooks, and those in the US will probably also know it for TurboTax, Mint or it's fairly recent acquisition of Credit Karma for $8.1bn.
The $12 billion acquisition of MailChimp is worth 10% of Intuit's market cap, so it's far from an insignificant acquisition and is being paid for in a mixture of cash and stock.
But why? It's probably quite simple, accounting software holds records of customer and email marketing, and marketing automation software emails customers and of course potential customers.
In addition, Intuit is also cash rich and sitting on gains of 72%+ in it's share price over the last year and 234% over the past five. So it seems to have a hole burning in its pocket and it's not afraid to spend big.
I've worked in the Fintech and accounting tech space for a number of years and watched the battle between Sage, Xero and QuickBooks in the UK.
Each platform is trying to remain relevant to its customer base and find more ways to monetise them. However, this has been traditionally focused on bringing out or acquiring tools which support the accounting function, things like receipt scanning apps and cash forecasting apps.
At the same time these companies have been building out their own marketplace and ecosystem by allowing other apps to connect via their APIs - often competing with the apps on its app-store.
Yearly cycles of buy or build have become commonplace and often hinge around their yearly trade shows for announcements, with pp partners wondering if their biggest partners will soon become a competitor.
With all that said, the QuickBooks App Store is a little thin when it comes to email and marketing integrations, in fact it doesn't even have a section in its app categories, whereas Xero at least has a CRM section.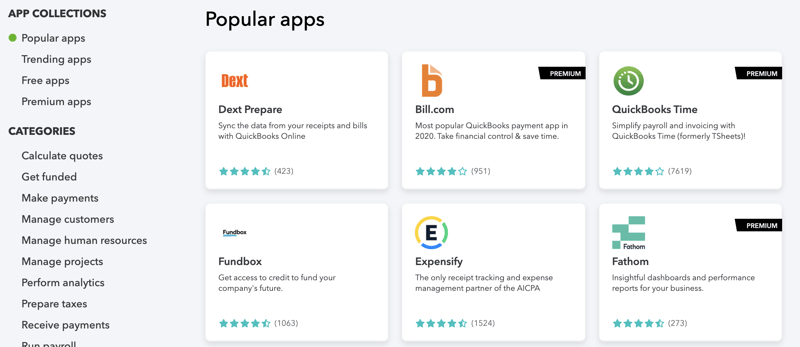 Xero also has a growing relationship with HubSpot and more than a 1,000 other app partners, 95 of which are CRM related compared to 46 on QuickBooks App store via their search.
However, Xero doesn't have the cash or market cap to acquire them. I also think HubSpot is quite happy as it is and so is Xero. As it happens, MailChimp does have a listing in the QuickBooks App-store (as does HubSpot), albeit in beta and below is the list of key benefits from MailChimp.
Here are just a few reasons for the acquisition:
Make campaigns more effective with less work. Sync real-time data from QuickBooks Online into Mailchimp, automatically giving you accurate, organised, and info-rich insights.
Acquire more new customers and re-engage old ones. Create personalised messaging based on customer invoice data such as the service they purchased, the amount they spent, or the last payment you received.
Grow your business more quickly and easily. Enable tags, segmentation tools, and automations to make less work for yourself while you target your marketing more effectively.
I asked Robert Collings, a well respected accounting influencer and Head of Finance at Flux about the deal:
"Intuit wants to own an entire ecosystem of products that support the small business market, meaning small businesses shouldn't ever need to leave the Intuit ecosystem to be successful. They found that acquiring and retaining customers is one of the biggest challenges for small businesses, so acquiring a company like Mailchimp is their step towards solving that pain point for small businesses".
QuickBooks is still behind Xero in terms of the number of apps on their app-store but it has been making clear attempts to catch-up and take advantage of the rapid rise in cloud accounting.
However, the acquisition of MailChimp doesn't feel like a direct attempt to swell the QuickBook' feature list yet further. Of course, Inuit is bigger than its main cash cow. But there is also a sniff of Zoho, the SMB Swiss army knife of software suites. Perhaps, that's the route it now wants to take to be involved in more and more of the day to day workflow of it's customers.
Does this make it a potential game changer for SMBs and by extension accountants, many of which probably don't use tools that many of us take for granted, like fully-fledged CRM or Google Analytics?
QuickBooks will be able to provide more tools that remove guesswork from marketing for SMBs and help them sell more effectively. It has the potential to lock even more people into their platform if it were to offer MailChimp as part of its suite, or offer a discount to QuickBooks customers to aid retention and keep the revenue taps running.
As Robert Collings says, this move is not without its risks:
"In theory, it seems like a good first step, but as with all acquisitions like this the risk lies in the next step. Can Intuit effortlessly integrate MailChimp into the existing product suite in a way where 1 + 1 = 3, rather than 2?"
While Intuit's share price only rose by 0.15% on the news - partly because it was a badly kept secret - shareholders will be expecting a healthy ROI from such a big high profile acquisition.
I do believe that MailChimp is too big a name in the email marketing/marketing automation space to simply become a line item in QuickBooks feature list. It's highly unlikely that it will suddenly be taken off the market, as is often the case when Facebook, Apple etc. make Martech acquisitions.
Regardless of what happens next, MailChimp and its team need to be applauded. Bootstrapping and never raising capital to finally sell out for $12bn is an amazing achievement. I hope Ben Chestnut, Mark Armstrong and Dan Kurzius enjoy their payday alongside their employees past and present who are all now hopefully looking at new cars and houses at work today.
It will be interesting to watch this unfold as Martech now has another software giant eating from the same table. This might not be the last acquisition we see from Intuit.