Meta-this, meta-that. What happened to good ol' NFTs. Ah, a simpler time.
But what is metatech, and what does it mean for the future of well, everything?
What is metatech?
Metatech is a brand new term describing any tech that can be used to aid in the building, growing, and facilitation of the metaverse.
Metatech is the intersection of technology and the metaverse. It's any tech that enables us to transition into the metaworld"

- Carlos Doughty, MarTech Alliance CEO
Companies are already competing to consolidate as much metatech as possible, from decentralised finance, to NFTs, voice tech, to hardware like VR headsets and AR glasses, and even air pods or any wearables that can add to day-to-day experience.
It can also include data collection (of course, it wouldn't be a FACEBOOK project without it), ecommerce, and advertising.
In terms of a very near-future implementation of metatech consider this: think about wearing your air pods into a store. They then give you context about the clothing you're looking at, maybe outlining a sustainability pledge. You ask the price. Before you leave, you're given a discount code. And that's without even the need for a more clunky AR wearable. Scott Galloway himself outlined how accessible air pods are as a piece of metatech in his latest podcast.
But it's not just the visible tech that will be used to interact within the metaverse itself, it's the foundational tech that will build the capabilities of the metaverse to make it global, accessible, and constantly growing. So, that's from building an economy, to the social aspects, to the software. Anything the metaverse needs, the metaverse gets.
Meta, or the megacorporation formally known as FACEBOOK, has labelled it's own "vision of the metaverse" as nothing less than the "successor to the mobile internet," calling it "a set of interconnected digital spaces that lets you do things you can't do in the physical world.". So what tech is going to be needed to improve metaverse experiences?
Which tech can be considered 'Metatech'?
Well, definitely AR and VR. Cloud technologies too. And the increasing adoption of the Internet of Things is sure to facilitate metaverse advancements. In fact, we at MarTech Alliance found that AR/VR/ER is currently used by 46% of respondents, with more planning to use these technologies in the next 12 months.
Meta itself has said it would spend $10B over the next years to develop the technologies required for building its metaverse. "Our hope is that within the next decade, the metaverse will reach a billion people, host hundreds of billions of dollars of digital commerce, and support jobs for millions of creators and developers," said Zuckerberg in his founder's letter.
"Starting with our results for the fourth quarter of 2021, we plan to report on two operating segments: Family of Apps and Reality Labs," he continued.
Meta's moves also ask the question whether the metaverse will become the new frontier for advertising. Zuckerberg alluded to this in the aforementioned letter, suggesting that the metaverse might offer opportunities for digital goods. It's a field companies such as Nike, and Dolce & Gabbana have stepped into, plus any art gallery flogging NFTs. Plus, Oculus have already began testing ads in VR.
Prices of metaverse NFTs and gaming tokens have shot up, especially in the hours after Meta's announcement. Some coins shot up by up to 100%+; at 07:50 UTC Starlink (STARL) went up by 109%, decentraland (MANA) jumped by 39%, and the sandbox (SAND) increased by 23%.
Gaming-related coins also had a jump, with market-leading Sky Mavis game Axie Infinity Shards (AXS) coins rising by 11% in the 24 hours after the announcement.
Meta didn't make any overt mention of the role its Diem stablecoin project and the Novi wallet, which is now in pilot testing, will make in its upcoming moves. Instead it focused on VR and AR related projects - though having the de-fi infrastructure in place perhaps hints towards its need for it in overarching future projects.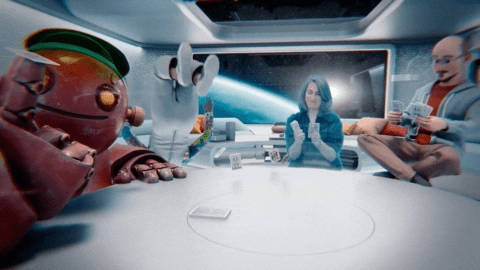 Users have become more accustomed to virtual alternatives over the pandemic period, with in-person services from doctors appointments to make-up shopping, shifting to the digital. So the metaverse, be it controlled by a company or uncontrolled and supported by independent creators, can act as a destination for all these ventures.
In the founder's letter that the new worlds would "require not just novel technical work – like supporting crypto and NFT projects in the community – but also new forms of governance."
This makes sense with the companies spending pledges, in the form of new tools to help people build for the metaverse." These include the firm's Presence Platform, a mixed reality solution for Quest 2, and a "USD 150 million investment in immersive learning to train the next generation of creators."
But the most un-futuristic aspect? It's still all about data. The seminal asset and issue in the digital era is how personal data is used - and abused. In the current landscape, companies like FACEBOOK have stored, manipulated, and sold data. Some cynics may even say FACEBOOK is a data marketing company, rather than a tech one. So, the metaverse offers an opportunity to gather and monetise data in a world which is trying to legislate its way out of all that.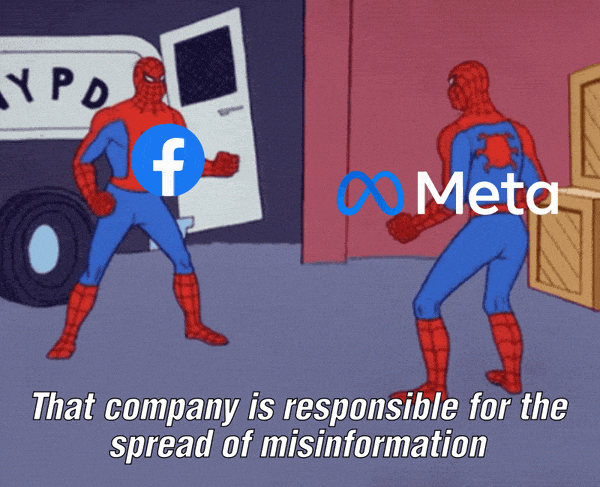 New restrictions like GDPR have put limits on Facebook's power, so its not surprising they've found a new way to collect data. So, the development of their metatech could be seen to be emerging to support this.
Metatech and the Metaverse also allows companies the opportunity to be free from supply chain issues, or massive regulation from governments.
In fact Apple, who has been quietly amassing metatech for a while, even blamed their supply chain woes for a Q4 sales dip. They stated that these issues ripped $6B from its September quarter sales, and its first quarterly earnings miss in five years.
What companies are involved?
Well, companies old and new are getting into the whole shebang.
New firms like JOURNEE are being formed in preparation for the launch of metatech. This company aims to pave the way in making the digital metaverse directly accessible globally.
Its launch will be marked through BMW's latest immersive tech events, Joytopia, on the 5th of September 2021, in association with software giant Epic Games (note the involvement of a gaming company). It is expected that over 1M people will attend the event, one of the biggest official forays into the metaverse.
"With JOYTOPIA we have created our own metaverse. This sees us responding to the demand from our customers for individualised experiences in the digital space," says Stefan Ponikva, Vice President Brand Communication and Brand Experience.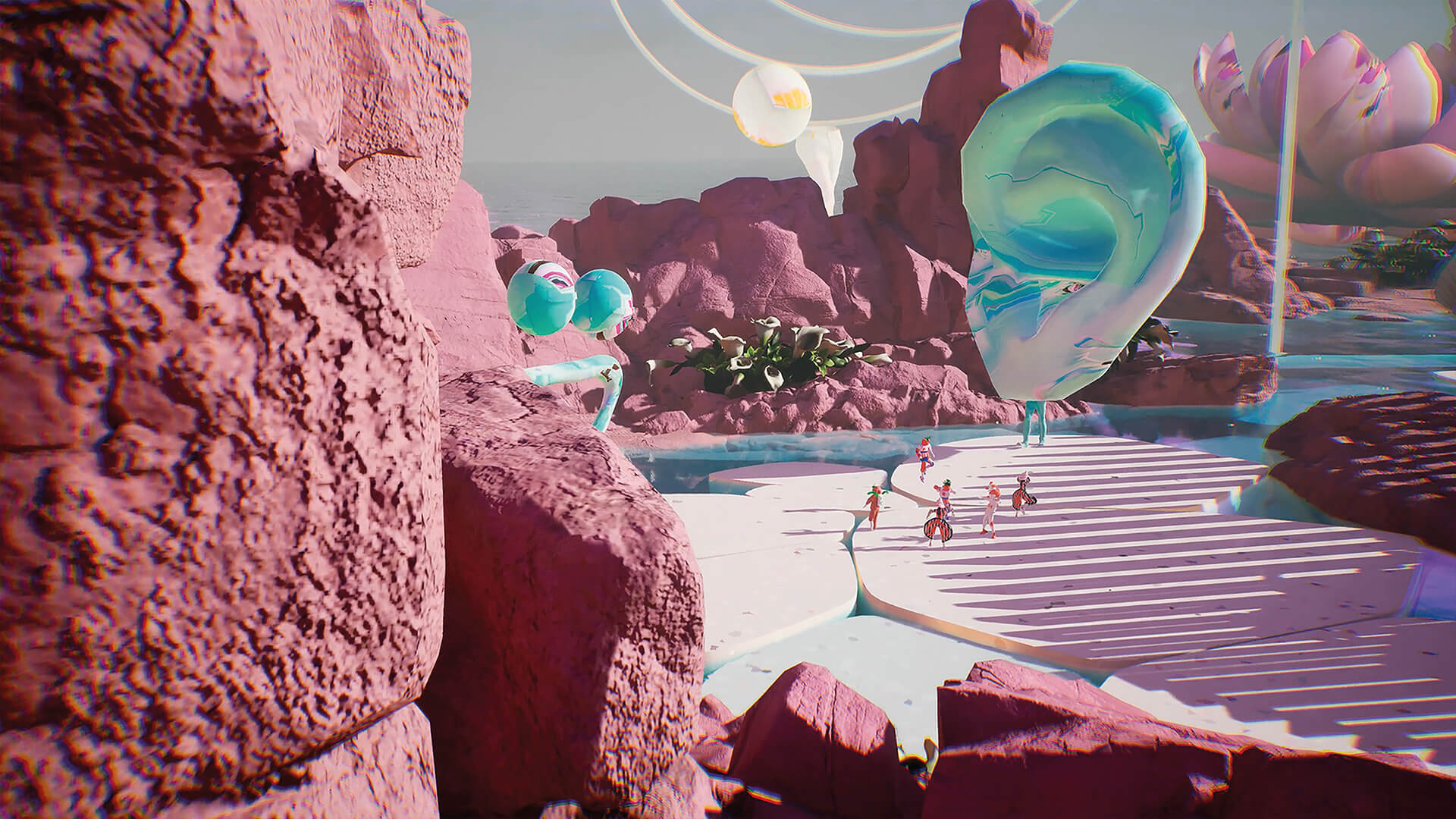 But it's the big names which can shift public perception of the project and, more importantly, introduce it into wider public consciousness as a concept.
Although, it can be argued that the metaverse is happening whether people are aware or not - in fact, the shift towards the metaverse has been slowly happening for the last couple of decades. Think about how long you spend on Instagram a day. Think about the 'avatar' and username you present on Twitter. Your very extensive trip advisor review profile. I mean, people come to LocalCappuccinoLover2000 from all over the globe.
Things just keep getting Meta.

Zuckerberg has spoken over the years about how the metaverse would fit in with his company. Since then Facebook has backed the idea, investing in VR and AR technologies, and introducing new teams to specifically develop the metaverse wing of the corporation. This has led to Zuckerberg calling the project the "next generation of the internet, and the next chapter for [them] as a company," with the plans aiming to create "entirely new experiences and economic opportunities"





Google VR/AR tech.

Google has also been developing VR and AR tools to "bridge the digital and physical worlds", with a latest delve leading them to the Google Lens. This project involves a partnership between advanced image recognition and Google's search system, which results in a description of what the object is, and information about it. This is the kind of tech that's needed for metaverse wearables.



Apple of my eye.

There are rumours around the Apple Glass appearing around 2023. The glasses will be a wearable technology, equipped with the same tech as current iPhones. So, they are offering a lightweight, wearable technology opposed to the clunky headsets of Oculus. "

A patent reveals Apple's

"rings" which are designed for tracking finger and hand movements," says Tom Prichard.

"Those could well improve the capabilities of Apple Glasses if they make it to production".





Soft spot for Microsoft. In May, Microsoft revealed it was developing a series of "metaverse apps" designed to help business users of its Azure cloud computing service combine virtual and physical elements.
…and these are just a few names getting involved. On top of this, Japanese social giant GREE has announced it's getting into the metaverse space.
Roblox was officially listed on the NY Stock Exchange. Byte and Tencent narrowly meet and compete to acquire PICO. The South Korean Government has even created a "metaverse alliance".
This "metaverse alliance" is a way to convince companies to work with the government to develop an open national VR platform. It's a shift from the consumer-based privately-owned perception many people have of the metaverse.
Tell your nan that you support the nationalisation of the metaverse and watch her head explode. Anyway, a big part of this is finding a way of blending smartphones, 5G networks, AR, virtual currencies, and social networks, to solve societal issues and make profits.
The business value of the metaverse
Facebook Meta is clearly making moves to control the metaverse, despite the decentralised, creator-formed nature it has been leaning towards. Although, I'm sure that's what people said about the early internet.
But Facebook Meta has taken steps in absorbing as many social media platforms as it can in the past, which means it's already shown its willingness to create a metaverse made of multiple 'worlds'. Not a great idea when their servers can crash and take down half of our communication platforms, like it did earlier this year.
Metaverse purists believe we are heading towards a singular metaverse, i.e. a interconnected system of all the virtual worlds, where an individual can maintain their virtual identity seamlessly. Considering marketers have focused on providing a personalised experience across platforms, it's not unfathomable that this cross-channel identity could be continues in all aspects of life or the virtual world.
The metaverse will also involve virtual ownership, from products, to artwork, to land rights. Decentaland has its own native cryptocurrency, and has sold prime plots of land for up to $1M. The platform has 80,000 active users already, 10X more than last year.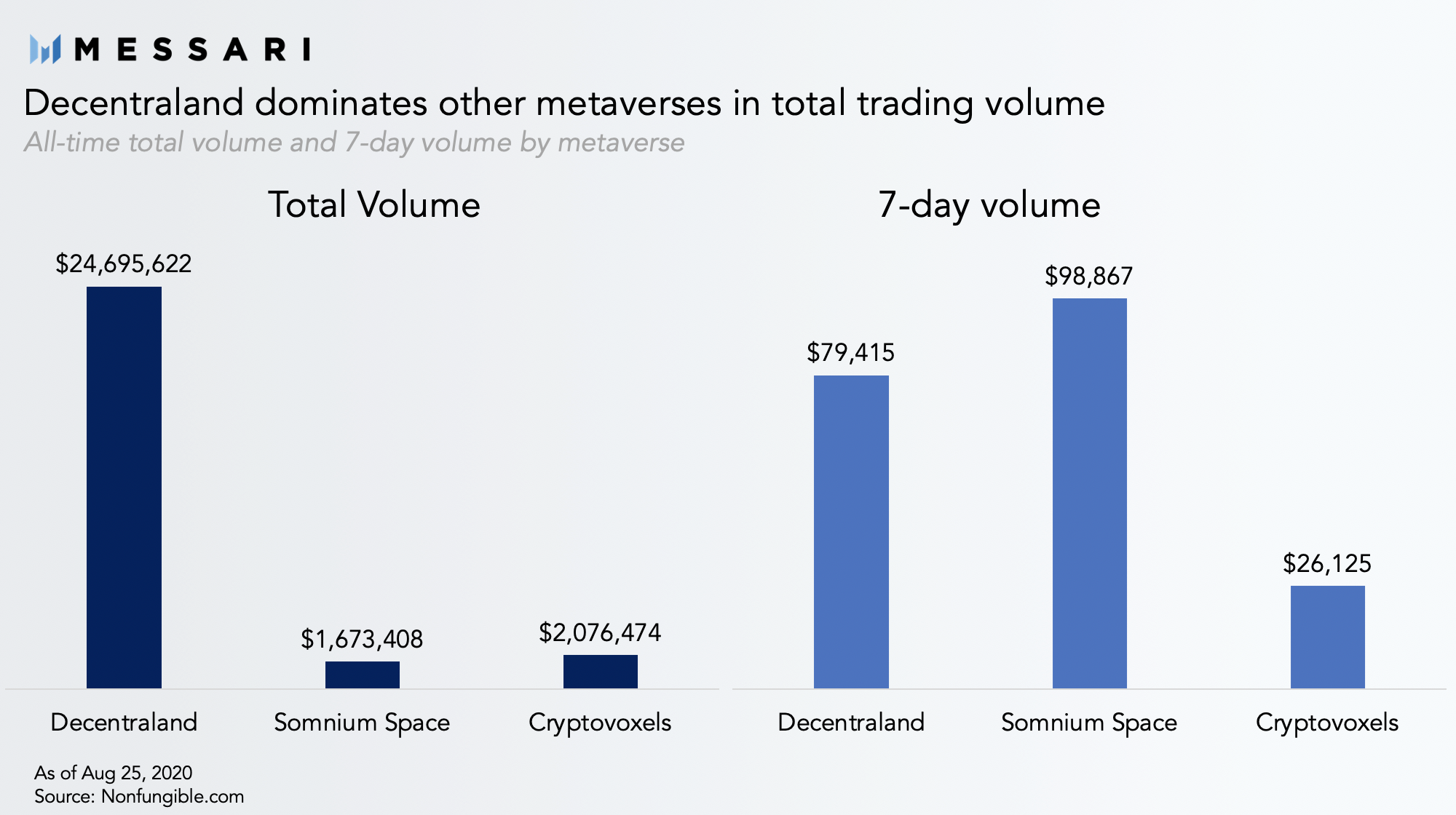 Monish Darda, technology chief of Icertis, said two factors are behind the sudden increase in metaverse. Number one: the pandemic and the virtualisation of life. Number two (and more importantly for this article): the advancement of metatech. "There is now supply and demand, which makes the idea of the metaverse very compelling, commercially speaking, for everybody," said Darda.
In the metaverse, there could be unending and unrealised opportunities to monetise the experience, through the ability to live, work and socialise within the virtual world.
"In metaverse, everything can be traded, this is a huge opportunity for creators to come with something unique and find a niche for themselves. You can rent your land for events, you can create wearables that people can buy and wear in the metaverse, you can have billboards and build games. It al It all depends on your imagination," said NFT artist Amrit Pal Singh.

Plus, there's a huge consumer market for this kind of exciting, nerdy tech - especially in Asia Pacific. 90% of consumers in the region use smartphones to access the internet, and use apps for an average of more than four hours a day - and hour longer than anywhere else in the world. Gen Z and millennial consumers are immersing themselves in digital consumption, with 55% of the 3 billion gamers on the planet living in Asia. Asian consumers are spending more and more of their lives online, so the development of metatech there will be a huge draw for consumers in the market.
But people everywhere are excited by the next, newest, disruptive tech that could come to be available. But it's been a while. This is a concept Tom Goodwin approached in his most recent #MarTechFest Global session.
He asked the audience to think back to a couple of decades ago, around the time of the smartphone being invented. Suddenly we had a huge period of innovation, with the proliferation of apps, and companies, that are shaping the landscape today.
But since then, not much has changed. So, could the metaverse be the opportunity for people to be excited about tech again?
How could the metaverse and metatech change our lives?
From having AR glasses that point out information about the world around you, to full immersive digital settings in VR, the metaverse provides opportunities to shake up how we interact with reality.
Cathy Hackl, tech expert and advisor, told the French press agency AFP that the younger generation is much more willing to attach real meaning to virtual experiences and objects.
"My first concert was in a stadium. My son's first concert was Lil Nas X on Roblox," Hackl said.
"Just because it happened in Roblox, it didn't make it less real for him," she added.
Metakovan and Twobadour Panar, bought the NFT-backed digital artwork "Everydays - The First 5000 Days" by Beeple earlier this year. The $69M piece will be displayed in a virtual monument called 'The Souk', that is being build in a virtual, online world.
"We are in the process of building a massive structure called The Souk, which will basically become the permanent address for the Beeple's 5,000 days piece," Anand Venkateswaran (Twobadour Panar) said.
"We've been working with award-winning architects from New York to build it and will launch it on November 4… it will not only house [Beeple] but will also become a place for live concerts, events, and discussions with thought leaders," he added.
Examples of (re-purposed) Metatech
There are loads of different types of tech that can be subbed into the metaverse when required. Though not explicitly created for that reason, this tech means the foundations are there when more companies take the plunge.
Examples of tech that currently exists, and can continue to be worked on, in order to facilitate the metaverse may include:
Deepfakes.

We already have believable deepfakes, accurate enough to fool even the most eagle-eyed video consumer. Politicians like Barack Obama, or celebs like Tom Cruise, have had their likenesses used to create false realities, good enough to challenge reality. Similarly, the tech revealed by Zuck and his Meta-friends includes the ability to create realistic avatars, complete with facial tracking.
Work Life Integration.

Meta's

tech announcement also revealed tools for the workplace. Since the pandemic, people have been exposed to hybrid or digital working, which opens the door for the acceptance of a metaverse workplace. This means offices could become a thing of the past, connecting workmates and business partners from all over the globe.


Hive.

According to Morioh.com, Hive is: "

An innovative and forward-looking decentralized blockchain and ecosystem, designed to scale with widespread adoption of the currency and platforms in mind. By combining the lightning-fast processing times and fee-less transactions, Hive is positioned to become one of the leading Web 3.0 blockchains used by people around the world.



The thing is, according to Stemgeeks.net, any 'Proof of Stake' system runs the risk of being dominated by those with the most money i.e.

Facebook

Meta. I mean, he's done it before just to prevent competition, with WhatsApp and Instagram. From support for NFTs, to a system of social interaction and engagement, Hive is suited to be integrated into any Metaverse 3D VR of AR system, thanks to the open nature of the Hive infrastructure.