That's right. 2022 is the year of the metaverse. Or VR. Or AR. Or NFTs? Well, it's going to be one of them. Maybe 2022 is the year we all go retro, get super into fax machines.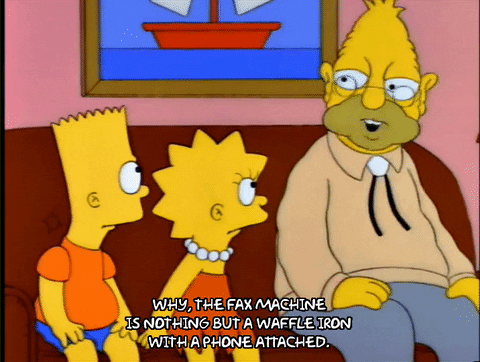 There are predictions out there that Metaverse could reach the $800B mark by 2024, as it is already sitting at around $47B thanks to a surge of interest in 2020 when the pandemic peaked.
So, a combination of accelerating digital technologies, alongside changing consumer habits and the introduction of Gen-Z fully into the consumer sphere, has led to the metaverse becoming more and more real. Plus, all of this has pushed marketers to consider that the metaverse has become a (virtual) reality. So, let's check out the current state of the metaverse, where consumers stand, what technologies are growing, and what platforms and brands are pulling ahead.
The current metaverse landscape
Beyond the above $800B prediction, some think that Metaverse could reach $1 trillion in annual revenue, according to a report by Grayscale.
Predictions lie with the Metaverse growing in the gaming world to become a $400B business by 2025. It was sitting at around $180 billion in 2020.
The global augmented reality (AR), virtual reality (VR), and mixed reality (MR) market is forecast to reach $30.7B in 2021, rising to close to $300B by 2024
In 2025, the augmented reality (AR) and virtual reality (VR) market in Europe is forecast to reach $20.9B, an increase from the $2.8B the market was worth in 2021.
Facebook recently invested $50M in non-profit funding groups to help develop the Metaverse responsibly. However, in reality, it agrees that the real metaverse idea will take another 10 to 15 years to become alive
North America accounted for a relatively larger revenue share than other regional markets in the global metaverse market in 2020.
Consumer enthusiasm
In the United States, a survey showed that as of July 2020 around 41% of respondents were not at all interested in augmented reality
Just 7% of respondents stated that they were very interested in augmented reality. This is in contrast to the 21% of respondents aged 18 to 34 years who said they were very interested.
In an early 2020 survey, 32% of the XR industry experts surveyed cited user experience as being one of the biggest obstacles to mass adoption of augmented reality (AR) technologies. Content offerings ran a close second place, with 18% highlighting this as an obstacle.
Wearable and physical tech
Hardware segment was leading the metaverse market in terms of the component in 2020.
In 2024, the number of AR/VR devices shipped worldwide is expected to increase to 76.7 million units
By 2022, the number of augmented reality hardware shipments worldwide is expected to increase to nearly 26.7 million units
The sales of VR hardware are set to generate total revenues of around 10 billion U.S. dollars in 2022.
Estimates suggest that in 2020, sales of augmented and virtual reality (AR/VR) headsets will reach around 5.5M units
Forecasts project massive growth in both AR and VR headset sales in the coming years, with both technologies combined expected to sell over 26M units per year by 2023.

Worldwide shipments of AR and VR headsets stood at 7 million in 2020. The number of shipments is forecasted to increase to 105M by 2025.

Unit sales of virtual reality (VR) headsets worldwide are forecast to amount to 6.1M units, bringing the total cumulative installed base to 16.44M units. By 2024, the cumulative installed base of VR headsets is expected to surpass the 34M mark.
Augmented Reality
Metaverse Events
10.7M Users have participated in Fortnite concerts Online
Metaverse could approach $800B tackling live events and ads

The primary market for online game makers and gaming hardware may exceed $400 billion in 2024 while opportunities in live entertainment and social media make up the remainder.

The Decentraland's pieces of land — NFT tokens, digital land plots in Decentraland Metaverse — and other NFTs have generated over 75,000 sales for a total of nearly $25M.
This post is part of our Martech stats series, which compiles key data and trends. Others include: