Martech M&A activity dropped slightly in. Q2 2022, though martech vendors are continuing to attract investment.
LUMA's Q2 2022 Market Report found that M&A activity fell 9% when compared to Q2 2022, and the same percentage against Q1. In addition, scaled deal activity (deals worth $100m+) was also down.
This drop in M&A activity is attributable to external factors such as inflation and the war in Ukraine, but the business fundamentals and underlying ecosystem trends in the martech sector remain strong.
However, the quarter did see one huge deal - the $10bn private equity acquisition of Zendesk in June.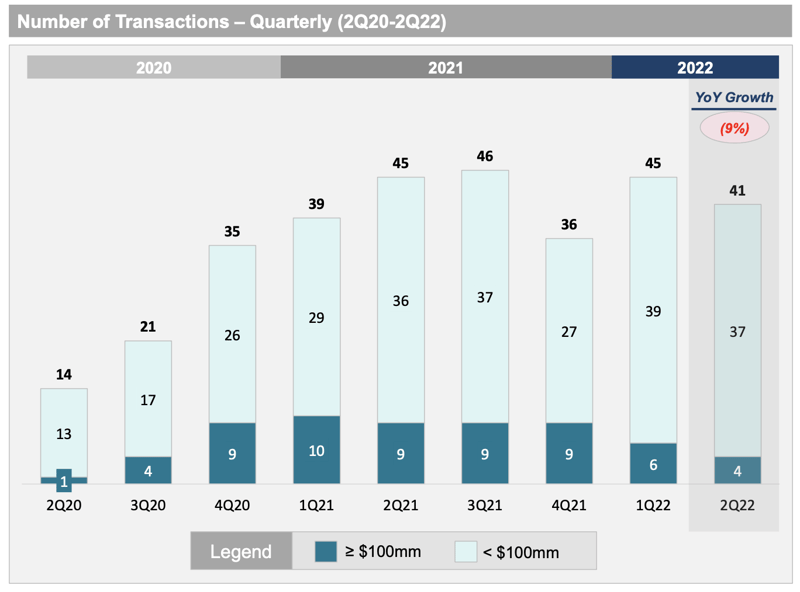 There has been an uptick in financial sponsor activity, with martech vendors continuing to attract investment.
Examples of investment include:
LUMA predicts that the decline of third party data and the consequent need to focus on first party data will continue to drive investment in tech solutions that address these issues.