After several years of strong growth in M&A activity, and investment in the industry, 2022 saw a year on year decline.
In Q1 2023, Overall deal activity rose 10% compared with Q4 2022, deals of $100m or more up by 31%.
Notable Martech and Salestech M&A deals in 2023
Splio, a CRM platform, acquired Tinyclues, an AI-powered predictive marketing platform.

Momentive, which created SurveyMonkey and offers insights management solutions was acquired by STG for $1.5bn.

Silver Lake and CPP acquired Qualtrics in a $12.5bn transaction
Chartbeat, a content analytics platform for publishers backed by Cuadrilla Capital, made acquisitions: Tubular Labs is a social video analytics company, and Lineup Systems
Conductor, a US-based SEO platform, acquired European competitor Searchmetrics.
OpenWeb acquired Jeeng, an AI-powered message personalisation platform for publishers.
Ecommerce platform provider Elastic Path acquired Unstack.
Volaris, a software holding company backed by AKKR, acquired ClickDimensions, a sales enablement platform.
LUMA's Q2 2022 Market Report found that M&A activity fell 9% when compared to Q2 2022, and the same percentage against Q1. In addition, scaled deal activity (deals worth $100m+) was also down.
This drop in M&A activity attributable to external factors such as inflation and the war in Ukraine, but the business fundamentals and underlying ecosystem trends in the martech sector remain strong.
However, the quarter did see one huge deal - the $10bn private equity acquisition of Zendesk in June.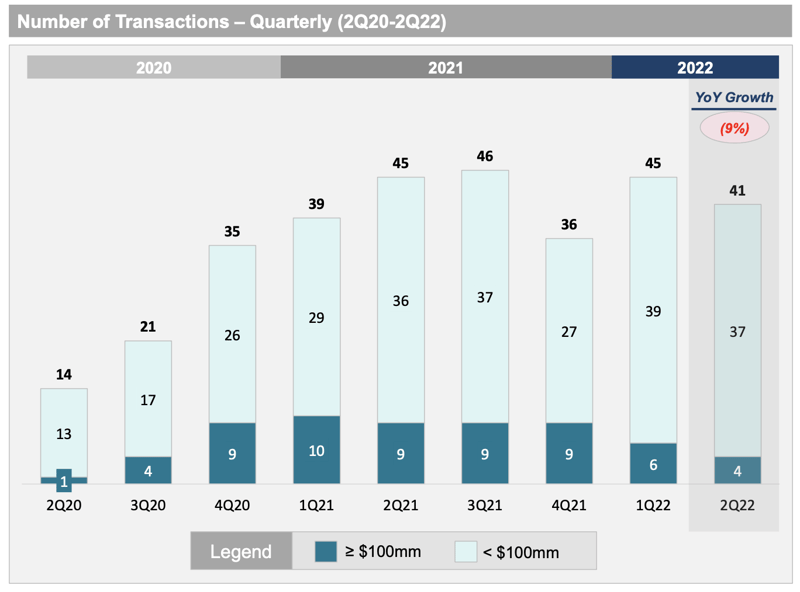 There has been an uptick in financial sponsor activity, with martech vendors continuing to attract investment.
Notable Martech and Salestech M&A deals in 2021/2022
Twilio expanded its offering to CDPs with the purchase of Segment for $3.2bn.
Adobe has been an active martech shopper, acquiring Figma for a cool $20b and last year Workfront for $1.5bn.
Citrix snapped up wrike for $2.2bn
Intuit snapped up mailchimp for $12bn.

Salesforce acquired Slack for $27.7bn.

(This is both a martech and salestech deal).

Drift was acquired by Vista.

ZoomInfo acquired sales intelligence tool Chorus.ai for $575m.

Sales enablement platform Seismic received $170m investment and acquired Lessonly.
Hey there, martech fans. Want to expand your knowledge on the space to the nth degree? Well, have we got a treat for you.
It's our goal at LXA to help marketers understand and deploy marketing technology. Our 4Ps of MarTech & Marketing Operations guide will provide you with a practical framework for doing exactly that. Check out our 4Ps of marketing technology ebook here!