A healthy digital sector and a focus on expertise in marketing technology is key to agency growth, with one of the world's largest agencies reporting strong results.

WPP recorded excellent first quarter results, with net sales up 9.5% in Q1 2022, against expected gains of 7.1%
The group revised its expected full year growth upwards, to 5.5% - 6.5%, against previous expectations of around 5%.
CEO Mark Read credited strong demand for martech for the results:
"The year has started very well with continued momentum from 2021 resulting in strong growth across all businesses and regions. Demand is strong for our services, particularly in digital media, ecommerce, data and marketing technology."
WPP, like many other agencies, has been making moves to improve its expertise in marketing technology, and its use of data.
It acquired martech consultancy Xumak in 2020, and has allocated between £200m and £400m per year for acquisitions, with a focus on martech and ecommerce targets. It also launched data company Choreograph in 2021.
Martech is a key area for agency growth, with investment in marketing growing steadily.
According to data from our 2022 Martech Report , the vast majority (61%) of marketers are planning to increase their martech budgets this year,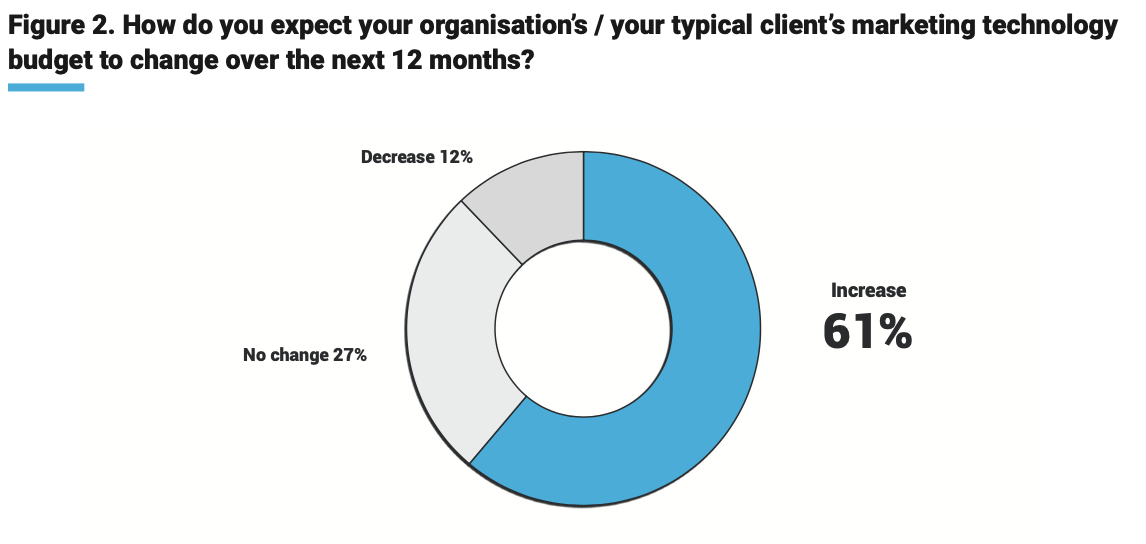 The growing demand, and need, for marketing technology has opened up opportunities for those agencies which have the expertise in the selection and use of martech.
As we found in our Martech Report, there is a shortage of marketers with the relevant expertise in martech and marketing operations, which many companies are looking to fill with training and with agency expertise.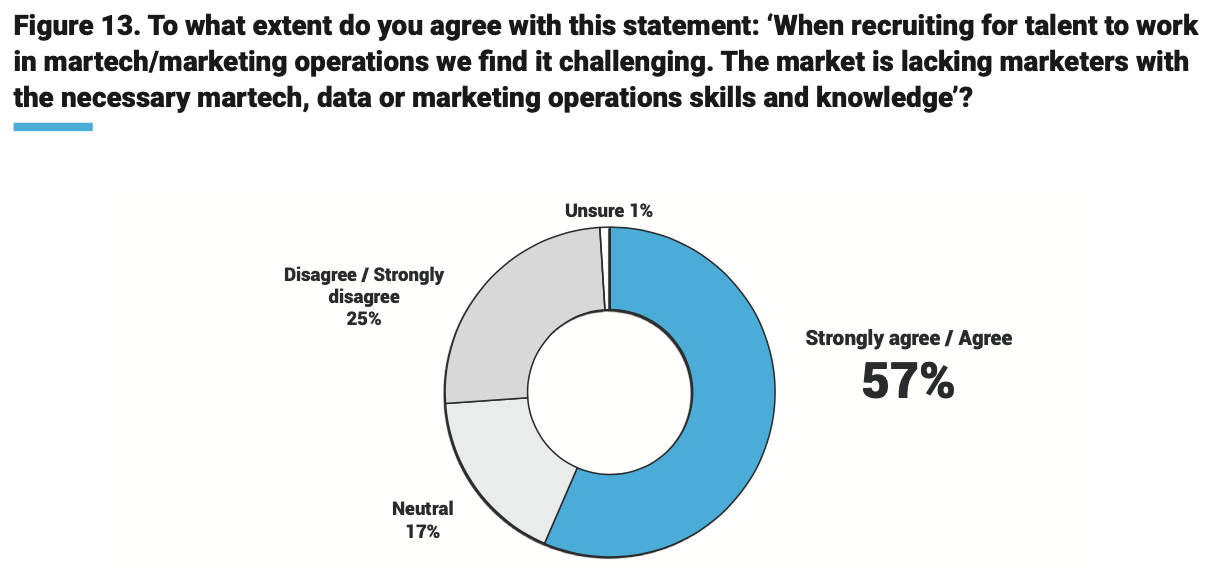 Alert to these trends, many agencies have been building up their martech offerings, with the creation of marketing technology centres of excellence and the acquisition of more specialist agencies.
For example, WPP brand Oglilvy created a "Martech COE" with 900 people with training in platforms and marketing tech solutions.
WPP's results show that martech-related investments like these are paying off, and with martech growth continuing, martech expertise will remain core to agency growth.