The Martech Report
2022
There has never been a more exciting time to work in marketing and technology. The world was already digitising rapidly, but the pandemic has accelerated this digital transformation. Companies which have been forced to adapt to evolving customer behaviours to survive now have an opportunity to thrive.

Whether you're a brand, agency or a vendor, this rapid tech growth presents both challenges and opportunities.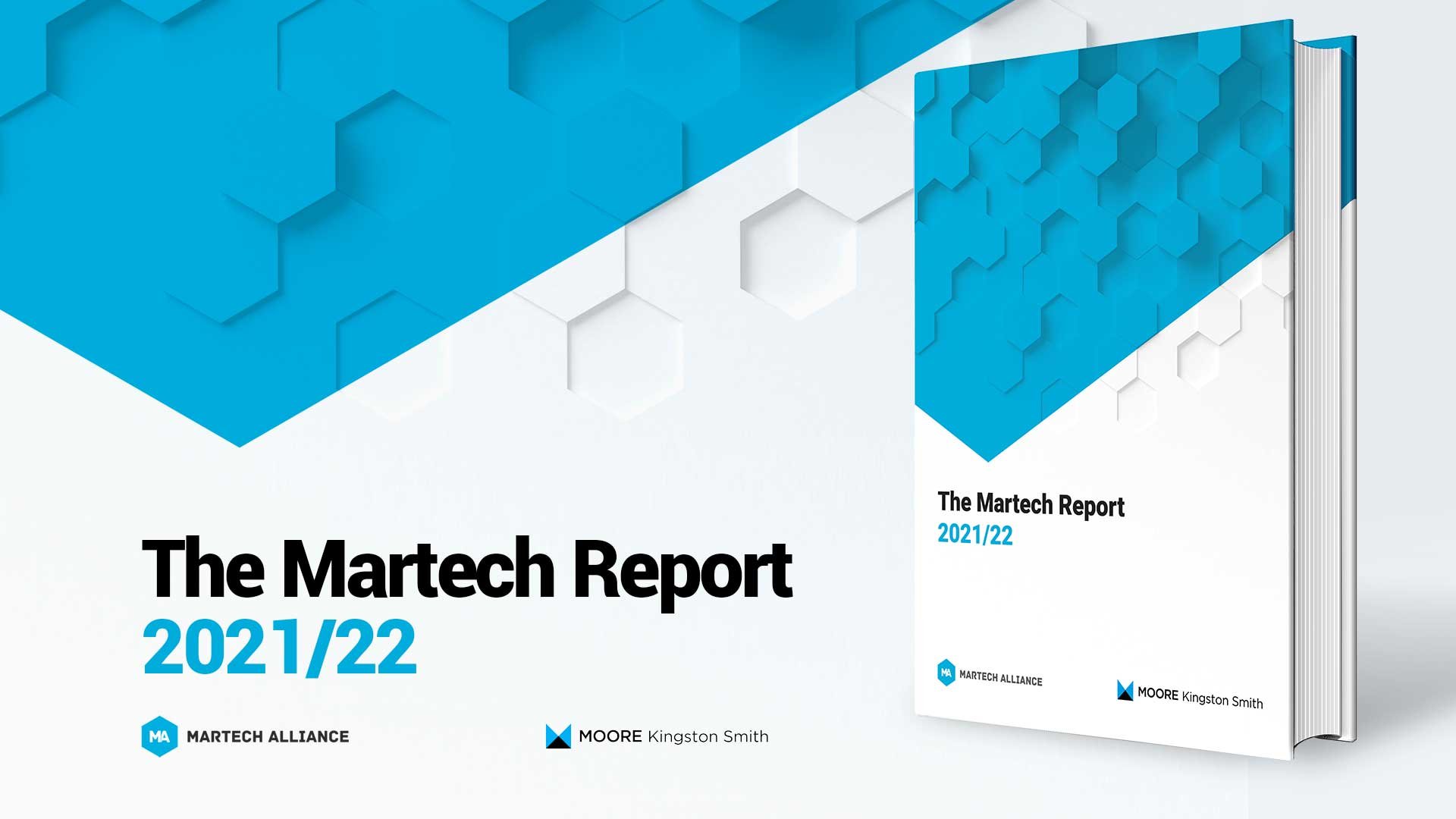 We estimate the martech industry in North America and the UK to be worth $149.7bn in 2021. We believe these results are typical of key global markets, suggesting a worldwide market figure of $344.8bn. But that's just half of the story. What impact is the growth in martech having on leading CMOs?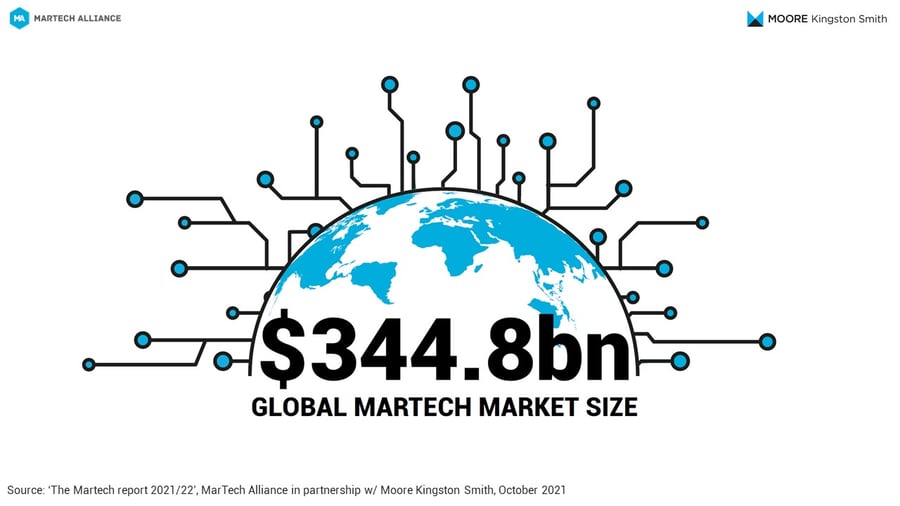 This report, produced in association with Moore Kingston Smith, is a fantastic opportunity for you to delve deeper into the very latest marketing technology trends, including:
Marketing budget spent on martech 23%
61% of companies expect their spend to increase in the next 12 months
Lack of governance No.1 barrier to driving martech maturity
Changing customer behaviours and changing tech landscape are the top drivers to increase/decrease in martech spend
61% Strongly Agree / Agree that marketing technology is at the heart of the marketing strategy and critical to meeting customer's expectations.


Contents

Market sizing: how big is Martech?
Martech budgets
Martech maturity
Skills and knowledge
Talent
Future tech and current trends