"We documented everything that moved." If you want a blueprint for how to build a marketing and sales operations machine, you could do worse than ask Eaton's director of commercial operations and technology, Nina Bennett. In fact, you don't need to because we asked her for just that at this year's #MarTechFest and, happily, she obliged.
Over the last five years, she and her team have written down and mapped every nut, bolt, programme and hire that it has taken to get Eaton to a place where it can finally claim to be a modern marketing organisation. What she shared was nothing short of transformational.
Rebuilding from the beginning
Bennett's blueprint is the motherlode of processes for building tech-enabled marketing operations. Five years ago, she joined a company that, in her own words, "felt like walking back in time". A company with a huge range of products and stakeholders, primarily B2B but dipping a toe in B2C, and about to grow at a colossal rate.
We knew we had to change and adapt really quickly to do marketing in a different way.
She says the company was siloed, inwardly-focused with no common standards or measurement – but with a ton of opportunity. "We knew we had to change and adapt really quickly to do marketing in a different way."
That different way started with building that blueprint. "We asked a lot of questions, there were no sacred cows. Were our processes fit for purpose?"
Drawing a map
Bennett started with the buyers and through surveys, preference studies and personas she and her team built a voice of the customer programme. Then, she took on mapping key macro processes – "You really have to understand them in marketing to be effective" – and budgets.
RELATED: Is Agile Always the Answer?
Next up, capabilities. Landing pages, emails, automation, lead scoring, skillsets – it all got written up: "Because, if you don't understand what you're doing, how can you train on it?" After that, people because now they understood what was available, they had to know who was responsible for it.
Hiring for marketing operations
She started on the job descriptions and hiring policies and set about finding talent, particularly from within. One marker of how important getting operations under control is to Eaton, and Bennett: "Our first recruitment was a marketing operations specialist". This is definitely a brave, new world – 70% of the roles in the business are new.
If it sounds like Bennett has gone through Eaton like a dose of salts, in some ways she has but transformation doesn't have to be brutal. In fact, the key to success isn't sending a cart and horses through everything. You've got to bring everyone along with you on the journey.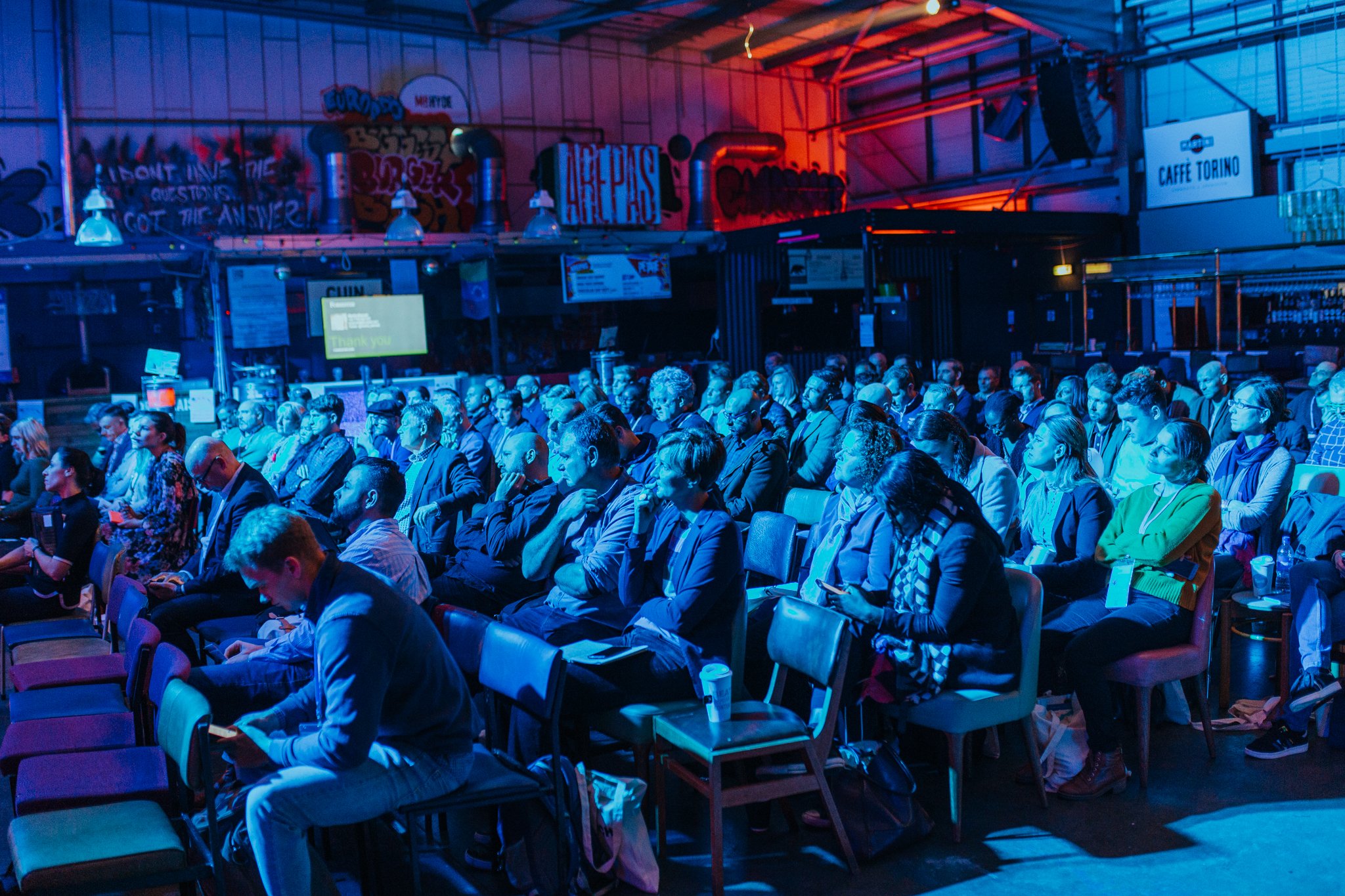 Goals-focused, people-led
"We had to build a multi-year plan but you can't do it too quickly. There's a pace of change that people can absorb. To start with it was EMEA marketing automation specialists then an agency to help scale things quickly but we told them, this relationship is going to change. We will become less dependent on you. We still use them but today, that use is very different. We use them to bash ideas about and brainstorm."
Critically, Bennett says, they never started with the tool, only what they wanted to achieve. This is absolutely the right approach, but there often comes a point where tools are needed as part of the operations building process.
Creating control from chaos
This is something Dea Mijakovac, project delivery manager EMEA of Mouser Electronics revealed when she explained to her audience how she got marketing – and specifically her creative team – under control,. She also acknowledges that 'under control' isn't always their normal state: "Chaos is the norm for the creative team," she sighs.
Mouser Electronics uses Workfront to make sure everything from requests to the briefing process, the workflow and final production are all fully transparent and organised. This includes a dashboard detailing just how stretched each member of the team is and flags when this valuable human resource is being over (or under) used.
Helping teams help themselves
Mijakovac acknowledges that plotting and tracking output isn't a natural behaviour for creatives but, she insists, "by tracking we can allow more time for creativity. To understand capacity trends so it can be better balanced out across the year." Setting out the creative workflow also set the ground rules for prioritisation using the Eisenhower matrix which boils down to is it important, urgent or neither.
As those goals are met, and met well, that tool attracts the attention of others in the organisation: "The longer we use it, the more, other teams we pull into the platform," Mijakovac says. Good tools have their own centre of gravity, it seems.
Bennett would agree: "Demonstrate the return on investment. Every new tool has a real business case." Like Mijakovac, Bennett is now taking her proof of concept, her marketing operations transformation, and building out her learnings across Eaton, taking it to sales, commercial technology and operations.
#MarTechFest may be over for another year, but there are still plenty ways of getting hold of great insights like these across the MarTech Alliance website. Check out the 4Ps of Marketing Technology which looks into just how you can structure your marketing operations to get martech under control, and much more besides, here.