2020 was the year of the webinar. From online pottery, to dog shows, to my nan wondering how I'd gotten trapped in a tiny box on her iPad, we've all moved online.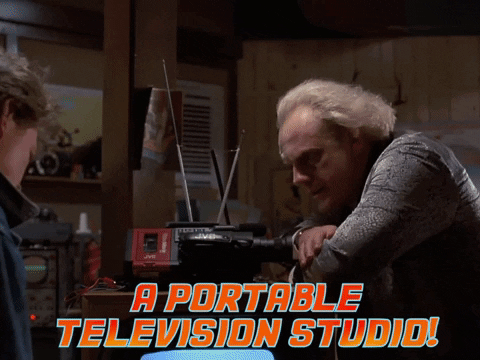 Webinars have never been more important in how we interact in this digital-first world. But what does webinar success look like in a (warning: I'm going to say new normal) new normal?
If you popped over to watch MarTech Alliance and ON24's webinar 'Webinar Benchmarks for 2021', you would've had the run down on the whole thing. From interactive tools to conversion stats, to on-demand viewing metrics, Mark Bornstein stressed the importance of surrounding your viewer with interactive, creative and human experiences. So no boring dogs giving PowerPoint presentations, please.
Webinars should be all about creating a community with your clients - at the top, middle, and bottom of the funnel. From training and enablement, upselling to demonstrations, it's all about rethinking marketing in a digital first world.
So, let's get started. You might have the best webinar of all time, but how do you get people to turn up? Well, you might want to:
Consider...the Promotional Cycle
The runway to promote webinars has been getting much, much longer.
Most webinar organisers are content to go whole-hog a few days before the event. Although 45% of registrations tend to occur less than seven days before the webinar, 20% happen 8 to 14 days out, and 20% are actually signing up more than two weeks before.
That's a full 40% of registrations occurring way before most companies are considering sending out an email.
This is not to understate the importance of an aggressive promotion strategy during the last week, oh no. 15% of registrations happen on the day of the event, up 5% from 2019. With registrations occurring 1-7 days before, we're seeing an increase of 12% from 2019.
So, while the promotional runway is getting longer, you can't forget the boarding and take off too. That's an extended plane metaphor, you're welcome.
You've got to keep in mind the best days to send promotional emails, too. Midweek tends to be the sweet spot. 18% of registrations from a Monday email, 22% from a Tuesday, 21% from a Wednesday, and 20% for a Thursday.
This drops off to 12% on Friday, and a measly 7% on a weekend. If you're marketing to B2B, this is especially true, but always consider your audience - a B2C business might have more luck during the weekends, or after office hours.
Consider...the Time and Day
Rules are starting to open up about the best days for webinar attendance. Though midweek still has the best attendance, you shouldn't hold off on experimenting with Fridays and weekends, especially in the 'work-from-home' world. But once again, consider your audience. B2B might work better midweek, but for B2C weekends might be more attractive.
And just like a good stand-up set, webinars are all about...timing. Think between 10am-12pm, or 2pm and 3pm for highest turn-out.
Staging webinars during lunchtimes, commutes, or after work, is never going to be as effective as when people have settled down at their desk. Then, you get some nice, full, content viewers, rubbing their stomachs after a nice pub lunch.
Certain days of the week are going to make more sense for people in specific industries. Doctors have doctors' hours, builders have builders' hours, you get the gist. Though it might statically be the worst time, Friday at 4pm might be best for certain groups who might work outside usual hours.
Once again, consider your audience.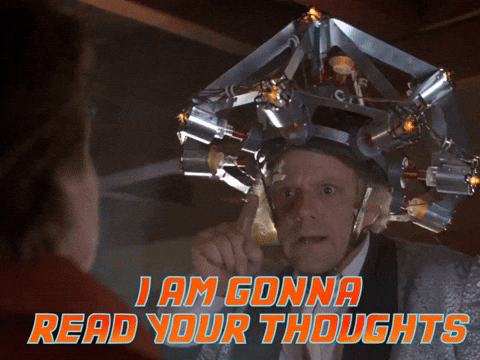 Look at your web traffic to see spikes in the month and day, to check whether there's any uplift in traffic that you might not have predicted.
This can only help to a degree though. It is far more important to optimise around people's schedules.
Consider...Average Viewing Time
In 2020, the average viewing time for a webinar is 57 minutes. This is up from 55 minutes in 2016. A webinar is the way in which people want to learn from your brand, so giving them the time to really delve in deep is important. But it's not vital to stick to this timing.
The webinar should only be as long as the quality can be sustained for. It's important to allow time for questions etc, but don't make it 60 minutes just for the sake of it.
Remember, people might be talking about webinar fatigue but, as Mark Bornstein stresses, people might not be getting sick of webinars, but specifically bad webinars.
A way to keep people engaged is to make sure your webinars are interactive. This might be the reason why timings are going up - people are more likely to stick around if they are being engaged, just like going on a first date.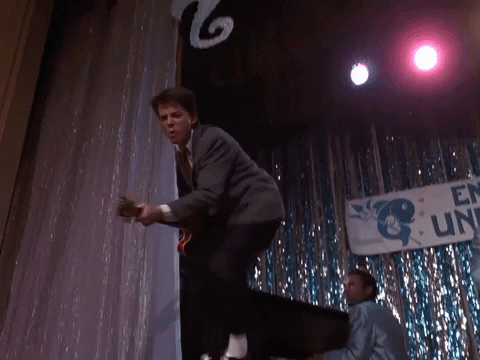 If you surround your viewers with content, you'll gain a captive audience. This could be as simple as a Q&A, which many webinars already utilise.
It's also a good idea to try out live polling and surveys, or a group chat function. This can extend beyond the live webinar, too. This captive audience can be prodded towards PDFs, further conversations on LinkedIn, and social media channels.
Webinars can be used as more than just top of funnel thought leadership, you know. Think small interview sessions, perfectly crafted for small, segmented audiences. This works especially well for ABM accounts. This way, you're providing interactive and engaging content that is targeted, and encourages people to stick around.
Try out some gamification, too. The more you bring the audience into the content, the better the experience. This might be a giveaway, or an interactive feature - this'll keep your audience turning up and paying attention.
73% of all live EMEA Webinars in 2020 featured some type of video, 26 points higher than in 2019. Your audience expects to see faces, people and conversations, and want that multimedia aspect. Video is the expectation, not an addition. You must deliver on it.
Consider...Gear
Webinars require gear. You don't have to go full Instagram influencer, though.
36% of survey respondents have bought new equipment for their webinar programs. A basic set-up might include:
A computer or tablet

Webinar Software

Webcam

Headset

Lighting
As we've broached, seeing the presenter or video is vital for attendees. So, a better quality camera or lighting set up is going to deliver a more in-person feel.
Make sure your website branding is good, too.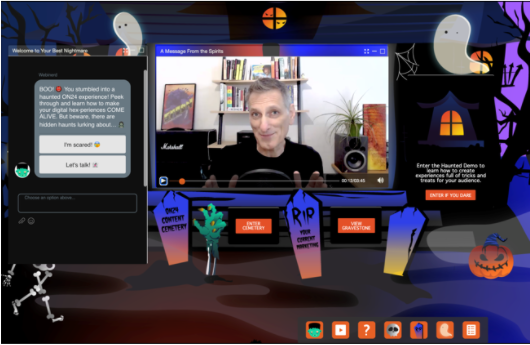 The background of your host might not matter as much if the branding doesn't hit the mark. It's a tiny box compared to the bigger picture.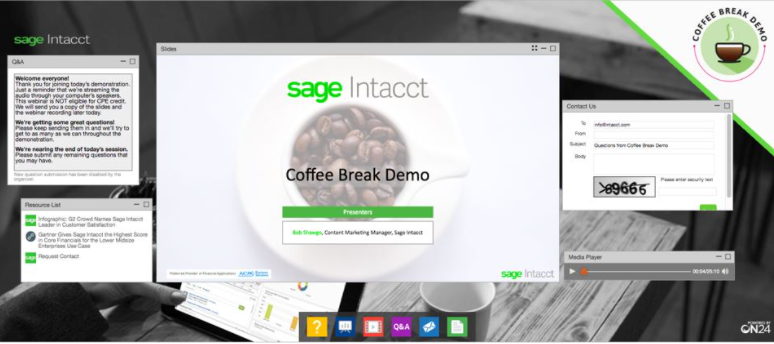 You might even consider investing in a marketing automation platform; your platform likely comes with a tool that helps you build a registration landing page, giving registrants the ability to fill out a form to register for the webinar, and you the ability to grab their info. If not, you'll need a separate tool that allows you to do this.
A marketing automation platform can also give you the opportunity to send out email reminders or updates.
Though it feels a bit mean to call them 'gear', moderators are vital parts of the webinar experience. Keeping conversation flowing, especially during the Q&A section, can be the difference between a natural, relaxed atmosphere, and a stilted one.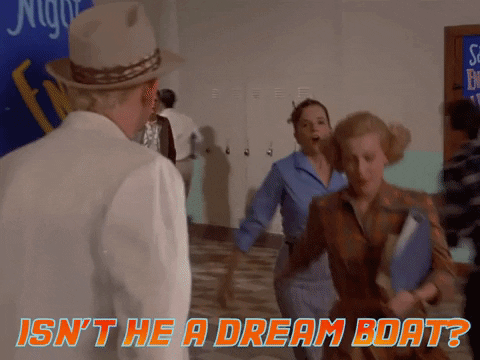 Now all your gear is in place. It's time to test it. "Show up early to the event so you have time to test everything beforehand," says Larry Kim of MobileMonkey.
"You want everything to go smoothly and not appear like a novice on camera!"
Consider...After-event Tactics
43% of registrants will view your webinar on demand. A 5% increase from last year.
We are moving to a time where audiences expect content on their own time, whenever they want. So, an on demand strategy is critical.
27% of respondents actually use a Netflix-style content hub to promote their on-demand webinars. Curated experiences are the future.
Curated content experiences can lead to fully branded experiences, curated and personalised content options, integrated CTAs, and even networking. Everything you need to keep your registrants engaged and coming back for more.
Hubs for product focused webinars can even be embedded on product pages, to provide easy access. This works as a great, multi layered sales tool.
Hubs for demos can be organised by product types, and can include key conversion CTA's, including appointment setting, and free trials.
57% of survey respondents create webinars that go straight to on-demand viewing. Viewers are then able to move between pieces of content, consuming your videos at their own pace and time. There's no worries about times and dates; the content is always ready to be beamed directly into their eyeballs.
These on-demand videos can be a shorter format - with the wealth of content available, people are likely to flit between videos, so condense it to the best bits. This is all about creating a nurture pathway, and driving people to the interactive elements on the page.
Be creative, and it'll pay off in dividends. Even consider using a personalised landing page. 29% of survey respondents do this to create a targeted experience for specific audiences.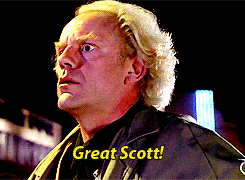 Click 👉 here 👈 to watch the whole of MarTech Alliance and ON24's webinar 'Webinar Benchmarks for 2021'. We've learnt our after-event tactics - will you?
Yes. The answer is yes.