Loyalty is not just reserved for football clubs, boy bands, and charismatic dictators, oh no. Done correctly, it can mean having a fully engaged customer base, ready to share zero-party data at a drop of a hat.
Although in today's disruptive digital age, loyalty has become quite the challenge. Unfortunately, you can't just bribe people anymore, which was my go-to.
This difficulty is thanks to a few things; the sophistication of customer journeys across channels, the collection of complaint personal data, and consumer expectations. All converging into one untameable beast.
Now, more than ever, CPG, FMCG, and retail brands need to reinvent their loyalty marketing strategy, putting 'members' (not 'clients') at the centre of every marketing move. This will lead to greater CX, and ultimately transform occasional shoppers into loyal brand 'members'.
Mario Invernuzzu, VP sales EMEA at Snipp, walks us through all the ways to make friends and influence people in his latest Websesh.
And with 25+ years of expertise in building and leading business operations, partners, and marketing strategies, he's the perfect person to do so. Not that our transcription AI knew, describing him as "Marissa, VP of Sales EMBA for Stiff interactive. Welcome, Marissa and sassy to have you with us today."
Anyway, he starts with:
The Evolution of Loyalty Marketing
The uni-directional, point-centric loyalty is becoming a thing of the past.
This technique involves mono-directional communication, from the brand down to the clients. It's product based, over member based. And most of all, it's transactional.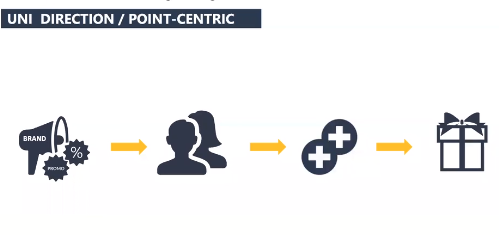 The KPIs focus mostly on 'the point'. For every one euro, one dollar, one Dogecoin, there's one 'point' entered into the catalogue. This then gets turned into a coupon.
But new loyalty is much, much different.
This new form has come into its own within the last three or four years. Focusing on member-centric omnichannel engagement, it's less about loyalty, and more about engagement. It's less about the client, and more about the member.
It has emerged after a big shift, where brands have started to put the member at the centre of their marketing. So, it's not just about focusing on the individual when they make a purchase, but at all points. This means interactions in many channels, which move from channel to channel.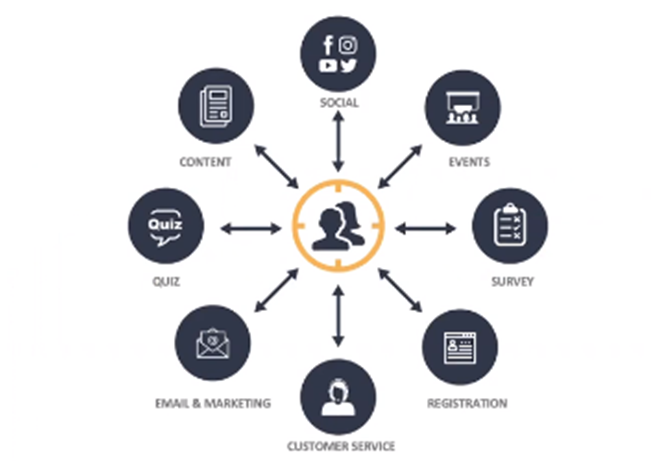 Although this might seem radically different, in the end it's all about one thing. Data.
Data, Data, Data!
Data should always be the no.1 KPI for a brand, according to Mario. Collecting data out of member's activities is essential.
In a post pandemic world, and as third party cookies are phrased out, the need for zero party data is more important than ever before.
Zero party data is data that a customer proactively shares, using:
Purchase intention
Personal content
Communication preferences
But in order for members to share this data, they've got to trust the brand (more on this later). So, what do today's members look for?
Members and Personalised Interactions.
Well, I mean you can probably tell from the heading what this is going to be about.
Members like to receive personalised content, that's a given. And they want brands to use zero party data to make content more personal. So, brands need to create personalised and frictionless interactions, in order to comply with these expectations.
72% of members only interact with highly personalised content
52% expect offers to always be personalised
66% expect companies to understand their unique needs and expectations.
…and on the side of the brands:
49% of B2C marketers stated establishing a more meaningful connection with their customers as a top customer engagement priority in 2021
39% want to deliver more personalised experiences.
But of course, you want examples. No point just throwing numbers all over the place, this isn't your GCSEs. Well, example number one:
Members Want Hyper Personal Recommendations.
Mario gives the example of Netflix, who leverage data to optimise and personalise the customer experience.
Netflix's powerful recommendation engine provides users with a unique customer experience based on their viewing history and rankings, leveraging machine learning algorithms and data.
They'll even create multiple teaser images to appeal to different groups of users, maximising interest and click through rate.
Here, they're prioritising the actor that the user may prefer. So, what else do members want?
Members Want Socially Conscious Brands
Customers align themselves with brands who go the extra mile to support communities through charitable acts.
Although this social awareness doesn't just extend to charity; members may be attracted to brands that interact well with staff, and treat customers well as a whole. In fact:
80% of members can cite a time a brand responded positively to the pandemic
and 20% strongly agreed it led to increased brand loyalty on their part
58% recall at least one brand that quickly pivoted to better respond to their needs
82% said it led to them doing more business with the brand
…but 25% walked away from brands acting in their own self-interest.
So, it's about displaying authentic focus, beyond just profit.
The Virtuous Member Circle
The more brands are engaging end users, and the more they feel part of the brand's environment, the more willing they are to share zero party data, says Mario. It's just the human mentality.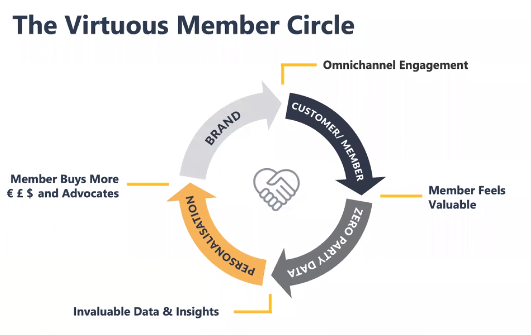 So, brands have to commit. If you like it, you have to put a ring on it, etc. etc.
By using the data shared in a useful, good way, not only are you building that trust, but it's what the member deserves. With this data insight, the brand should be able to come back to dialogue with the end user, in a more personal way.
This way, everyone wins.
Martech: Enabling Omnichannel Loyalty.
It's about using tech for a seamless CX. And the actions of members agree:
71% have used multiple channels to start and complete a single transaction
69% expect connected experiences
76% expect consistent interactions across departments
…but 54% feel like sales, service, and marketing teams don't share information
Tech basically enables a sense of omnichannel loyalty, allowing brands to reward customers for their non-purchase activity - across channels.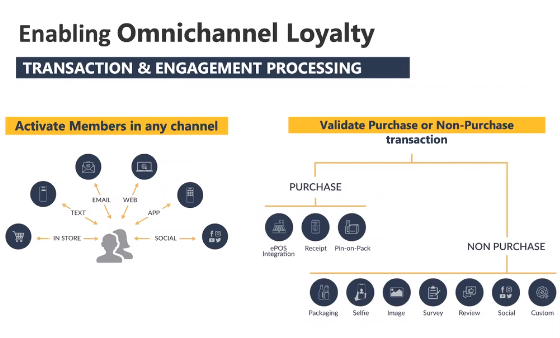 Martech: Collecting Data, Using Data.
Brands should put members at the centre of every marketing activity and strategy - and it's all about collecting data.
So, Mario advises that brands deal with tech companies with extendible, flexible systems, to gather, host and activate all data that brands can store about customers.
He gives the example of Leder und Schuh, one of the largest multi-brand shoe retailers in Europe.
Tapping into the Snipp data platform, the company has crafted a loyalty programme that includes:
A real time multi-channel loyalty platform that serves different loyalty programmes for multiple brands on the same platform
10 countries and 9 different languages
Innovative mobile features such as 3D scanning
Creating additional data points for individual targeting
This is mostly relevant for big brands, in multi countries, as if loyalty programmes don't work overseas, it destroys the personalised experience. So, Snipp is working to offer multi-country, multi-currency, multi-language, and multi-brand experiences.
Martech: Beyond The Cash
It's important that your martech is used to create a value-based exchange. This means not treating your customer as a cash machine, and introducing "behaviour-based" earn mechanisms, including promotions and points.
This may involve non-purchase activity, such as:
Social experiences
Tiered point systems
Behaviour based earnings - referrals, registrations
Extensive Rewards catalogues
It's all about having members interact, in ways that are established in value-based promotion, and not just tied to transactional activities.
Linking offline and online activities can also be an issue for brands. Mario stresses the importance of API integrations for a simple and seamless 'Earn and Burn' CX, i.e. earn loyalty points, get rewarded.
Yves Saint Laurent integrated Snipp's validation tech into their loyalty programme, in order to create a seamless CX for buyers to earn loyalty points by uploading their purchase receipt into their app. This means YSL receives the purchase data, and then the user is rewarded in a matter of minutes. This instant gratification is super impactful in driving brand loyalty and promotional participation.
Martech: Don't Fall at the Last Hurdle
Brands have to make sure they are personalising each member journey from first touchpoint, until the rewards.
A lot of companies fall in this last mile; the brand might personalise a bunch of touchpoints, the customer may be consistently increasing their engagement, but then disaster strikes. The reward is not personal.
In this way, a brand would lose out on the sales lift, and the ability to engage with specific groups of people.
Like Snipp and Monster, who promoted a purchase-based sweepstakes programme where fans could meet Post Malone, offering social content as part of the reward can engage customers on a whole different level.
So, want to watch the full session? Of course you do... 👇 Jump in below. 👇