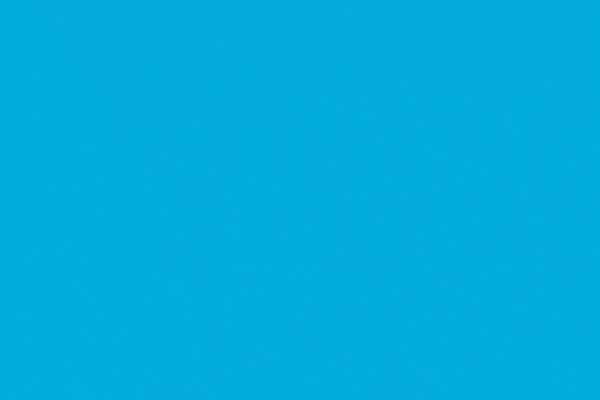 In today's news:
On This Day
2 AI Truths and a Lie
Terraform Labs founder Do Kwon has been sentenced to four months in prison
Data suggests that AI has had almost no effect on white collar jobs...so far
Celebrities are Selling Access to Their Likeness via AI
More NextTech stories
Graph of the Week
NextTech Mergers, Funding, and Acquisitions
The Latest NextTech reads from LXA
This week's NextTech newsletter is on to a winner.
Unless we've got some AI squirrelled away in the basement writing us a NextTech jingle.
Robots no longer have the chance to win Grammys, the Recording Academy has announced. Our poor AI will never be a star.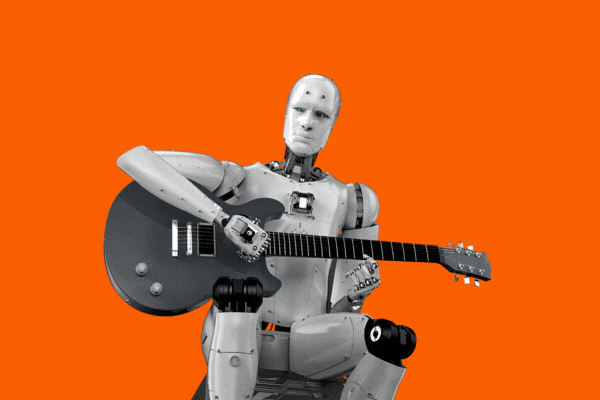 A set of updated rules for the 66th annual ceremony have recently been revealed, addressing the role of AI in music creation. This is one of the first proactive steps an entertainment industry body has taken to limit the impact of AI.
"Only human creators are eligible to be submitted for consideration for, nominated for, or win a GRAMMY Award. A work that contains no human authorship is not eligible in any Category," the Academy says.
🤫 One AI Project and Two Lies
Play along at home. Out of these three wacky AI projects, two are fake, and one is real. So, which of these new AI projects is unreal, and which is ugh, for real?! (Check at the bottom of the newsletter for the reveal!)
Scientists are already using AI for spacecraft navigation, and are now using it to track near-earth objects.
Put it on the bill
Scientists are using AI to track duck migration patterns, finding out they tend to like shady green areas near motorways.
Bombs away
Scientists are predicting, using AI data sources, where the next bomb is likely to go off.

📰 Terraform Labs founder Do Kwon has been sentenced to four months in prison
Another update to the Do Kwon saga. It really doesn't get boring, does it?
Do Kwon, the former CEO of Terraform Labs, was sentenced to four months in prison in Montenegro on June 20, 2023. He was convicted of falsifying documents in connection with his attempt to obtain a Montenegrin passport.
Kwon is also wanted in the United States and South Korea on charges of fraud and other financial crimes. The U.S. Securities and Exchange Commission (SEC) charged him with orchestrating a multi-billion dollar crypto asset securities fraud involving an algorithmic stablecoin and other crypto asset securities. South Korean authorities have also charged him with fraud and market manipulation.
It is unclear whether Kwon will serve his sentence in Montenegro or be extradited to the United States or South Korea. However, his conviction in Montenegro is a major setback for the embattled crypto entrepreneur.
📰 Data Suggests that AI has had Almost No Effect on White-collar Jobs...So Far
Stop panicking, office workers. You're safe from the AI revolution...for now.
Or, at least, that's what The Economist predicts.
The frequency of global Google searches for "is my job safe?" has doubled in recent months, indicating people's apprehension regarding their susceptibility to being replaced by large language models (LLMs).
Some evidence suggests that widespread disruption may be on the horizon. A recent study conducted by Tyna Eloundou and colleagues at OpenAI suggests that approximately 80% of the US workforce could experience at least a 10% impact on their work tasks due to the introduction of LLMs.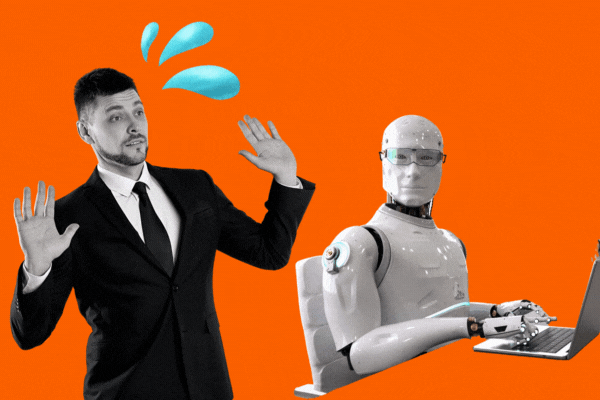 However, despite these concerns, there is currently limited evidence of a significant impact of AI on employment.
During the initial phase of the COVID-19 pandemic in the spring of 2020, white-collar jobs increased as a proportion of the total workforce, as many individuals in service occupations lost their jobs.
The share of white-collar jobs has since decreased as the leisure and hospitality sectors have regained momentum.
But over the past year, there has been a slight increase of half a percentage point in the proportion of employment within professions purportedly at risk from generative AI.
It is important to note that we are still in the early stages of AI adoption.
Only a few companies have fully embraced generative AI tools on a large scale, which suggests that the impact on jobs may be delayed. But watch this space.
📰 Celebrities are Selling Access to Their Likeness via AI
Now, when people say "Instagram's not real", you know they're being 100% accurate.
Celebrities are now opting into the deepfake industry, making deals with brands to use AI duplicates of themselves in marketing campaigns.
Brands now have the ability to utilise digital replicas in ways that were previously impossible with real celebrities.
These replicas offer advantages like altering the stars' appearance to make them look younger, enabling them to perform extraordinary feats that the actual celebrities may not be capable of, and facilitating impromptu conversations with customers.

According to Tom Graham, the CEO of AI startup Metaphysic, celebrities can still earn compensation without physically attending events or shoots. All they need to do is spend a few minutes in a studio with a 3-D scanner, which can generate endless representations of them for hours of content.
As an example, last year, Puma introduced a new product line during New York Fashion Week, featuring the collaboration of international soccer star Neymar.
However, Neymar's appearance at the event was not in person but rather as an AI-generated 3-D avatar created using the MetaHuman app, a component of Epic Games' Unreal Engine suite primarily used for crafting realistic characters in video games.
This virtual avatar showcased Puma's latest fashion offerings on-screen during a virtual event that coincided with the brand's runway show.

Partnerships between celebrities and brands hold significant commercial value, with Nike, for instance, planning to allocate $1.3 billion in endorsement deals to athletes, teams, and leagues in the previous fiscal year, which ended on May 31.

Traditionally, in such agreements, celebrities have relinquished some level of control over their likenesses and the marketing content produced by their brand partners.

So, the emergence of virtual duplicates has the potential to permanently transform how celebrities engage with brands, offering new dynamics and possibilities in their relationships. Still creepy though.
📰 3 Things Coming to Ethereum
Good things always come in threes. French Hens, types of wine, Back to The Future Films, Lord of the Rings films (originals only), you get the gist.
Now, three big things are coming the Ethereum network's way.
To provide a clear understanding, let's delve into the details:

1) Inscribing NFTs on Ethereum through Ethscriptions:
A project inspired by the protocol that brought NFTs to Bitcoin, known as Ordinals, recently launched "Ethscriptions."
These NFTs can be minted using "calldata," the data within a smart contract, rather than traditional smart contracts used by Ethereum-based NFTs. Ethscriptions are expected to offer cost-efficiency and increased decentralization. Although their popularity remains uncertain, the protocol witnessed the creation of 30,000 Ethscriptions within its first 18 hours.

2) Expanded staking opportunities for ETH validators:
Ethereum developers are planning to raise the maximum staking amount from 32 ETH (approximately $55,644) to 2,048 ETH (approximately $3.6 million).
This increase is driven by the significant number of Ethereum validators (around 700,000) since the network transitioned to proof-of-stake.
Supporters argue that raising the staking limit would lead to fewer validators, resulting in a more efficient network.
However, critics contend that it may centralize the network as fewer individuals would possess the power to validate transactions. Additionally, developers are considering compounding validator rewards, allowing validators to stake more ETH and earn higher interest.

3) The upcoming Cancun (or Dencun) Upgrade:
While it may not involve a luxurious resort in Mexico, the network's developers are preparing to introduce the Cancun (or Dencun) Upgrade this year.
This upgrade serves as a prototype for danksharding, which aims to split the blockchain into multiple shard chains.
The purpose of this division is to alleviate congestion and reduce transaction costs, benefiting rollups like Layer 2 solutions.
47
Steve Jobs and Steve Wozniak founded Apple Computer Inc. 47 years ago
4
Mistrel AI, a ChatGPT competitor raises $113M after only 4 weeks.
$100M
Michael Egorov, the man behind Curve, is borrowing piles of money off his CRV token, taking out $100M in stablecoins.

💰Graph Of The Week
In the past year, the United Kingdom has witnessed a significant surge in losses due to cryptocurrency fraud, with an increase of over 40% compared to previous years. The total losses have exceeded £300 million for the first time, as reported by Britain's fraud reporting agency.
Law firms analyzing the data provided by Action Fraud have noted that this alarming trend highlights the magnitude of cybercrime and its impact on individuals. They also attribute the wave of losses among retail investors to the well-known collapse of the crypto exchange FTX, which garnered considerable attention and further contributed to the overall increase in fraudulent activities.
✍️
NextTech Mergers, Funding, and Acquisitions
Who's making dough, who's laying low, and who's in a constant state of "Oh, God, no"? It's time to find out, with LXA's NextTech News Round.
💰 Parrot, an AI transcription service for legal and insurance depositions, raised $11 million.
💰 Mistrel AI Raises a Total of $113M
⚙️ A crypto exchange supported by Citadel, Fidelity and Charles Schwab launches
💰 Primer raised $69 million to provide reliable AI solutions to government defence and commercial agencies.
⚙️ Cruise rolls out Android app for robotaxi service
⚙️ Notarize launches Proof to ensure safe online transactions
💰 Granica, an AI efficiency platform that helps cloud customers eliminate faulty data, Raises $45 million in funding.
💰 ElevenLabs, an AI text-to-speech platform for generating synthetic voices, secured $19 million.
💰 Deepchecks, which ensures the validation of ML models at every stage of their lifecycle, raised a $14 million seed round.
🤫 One AI Project and Two Lie Reveal:
Don't feel spaced out, the outta this world AI is real!
✒️ The Latest NextTech Reads from LXA