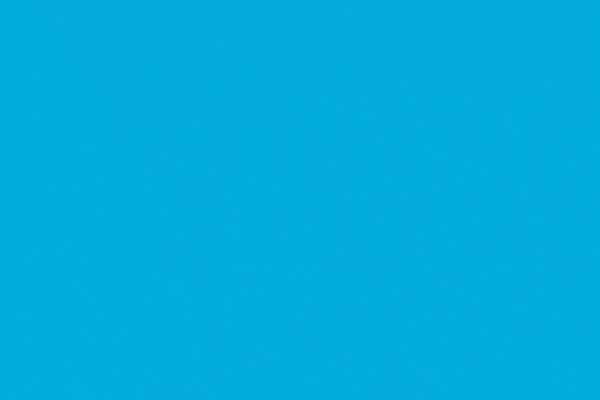 In today's news:
On This Day
2 AI Truths and a Lie
Robinhood Ends Support for Solana, Polygon, Cardano Amid SEC Exchange Crackdown
The Largest-ever Turing-style Test
Apple to Release a More Affordable Version of Vision Pro
More NextTech stories
Graph of the Week
NextTech Mergers, Funding, and Acquisitions
The Latest NextTech reads from LXA
This week's NextTech
loves you (yeah, yeah, yeah).
There might only be 2/4 of the Beatles left, but that hasn't stopped them from recording a new track.
Paul McCartney has announced he's using Artificial Intelligence to create the very "last Beatles record", according to the BBC.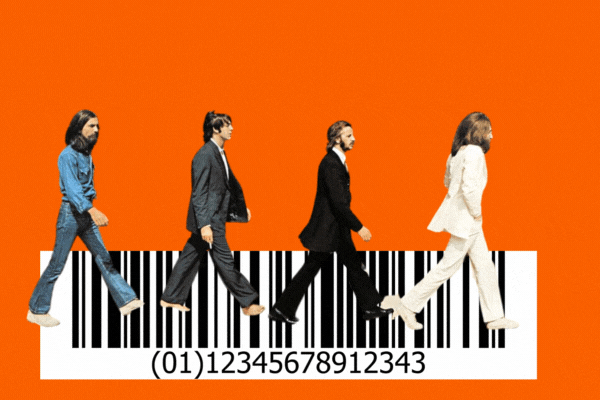 Paul said his team used new machine learning tools to isolate the voice of late Beatles member John Lennon, using an old demo tape. All thanks to Peter Jackson, of the Lord of the Rings trilogy. Bet you didn't see that coming.
"He was able to extricate John's voice from a ropy little bit of cassette where it had John's voice and a piano," McCartney told the BBC. "We had John's voice and a piano and he could separate them with AI."
🤫 One AI Project and Two Lies
Play along at home. Out of these three wacky AI projects, two are fake, and one is real. So, which of these new AI projects is unreal, and which is ugh, for real?! (Check at the bottom of the newsletter for the reveal!)
What a Banjo-ke
A new AI has been created to put banjos everywhere. I mean it. You can add in a song or clip of your choice, and the AI will generate banjo music that goes perfectly.
Keep the Beat
A rap lyric generator has been making its rounds on YouTube, where people are releasing songs made with AI lyrics.
Sound the Horn

A company has released "compliance AI", which uses the sound of a horn to bleep out expletives in tv shows and movies.

📰

Robinhood Ends Support for Solana, Polygon, Cardano Amid SEC Exchange Crackdown
In response to the Securities and Exchange Commission's crackdown on cryptocurrency exchanges, Robinhood, the fintech trading app, has made the decision to remove three cryptocurrencies from its platform.
As of June 27, 2023, at 6:59 p.m. ET, Robinhood will no longer support Solana, Polygon, and Cardano.
Until the specified deadline, users have the option to transfer these coins, but after that, Robinhood will sell off the user's holdings.
This action follows Robinhood's announcement, three days prior, that it was reviewing the aforementioned tokens in light of the SEC lawsuits against Coinbase and Binance.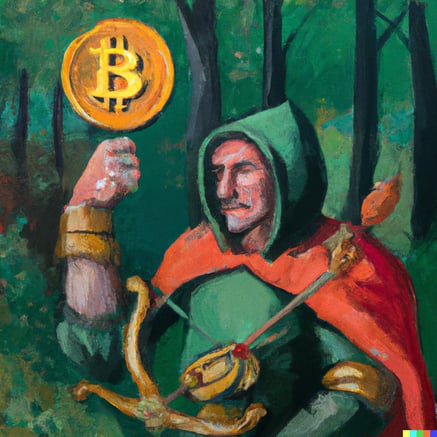 Dall.E Prompt: Robin hood punching a bitcoin, oil painting
In a statement released on Friday, Robinhood reassured its users that this delisting only applies to these three specific cryptocurrencies and that their remaining crypto assets on Robinhood remain secure.
The decision was prompted, in part, by the Chief Legal Compliance Officer, Dan Gallagher, who acknowledged the ongoing lawsuits against major crypto exchanges like Binance and Coinbase during his testimony in the House Agriculture Committee.
Gallagher mentioned that although Robinhood holds a broker-dealer license for securities trading, it may lack the necessary authorization to trade certain assets labelled as unregistered securities by the SEC, including Solana, Polygon, and Cardano.

📰 T

he Largest-ever Turing-style Test



A team of Israeli researchers from AI lab AI21 recently conducted a groundbreaking study, performing the largest-ever Turing-style test.
Over 1.5 million users participated, engaging in more than 10 million chat sessions.
The objective of the study was to determine whether participants could accurately discern between human and AI chat counterparts.
Surprisingly, human users were only able to correctly identify AI in 60% of the conversations, a success rate that was marginally better than chance, according to the researchers.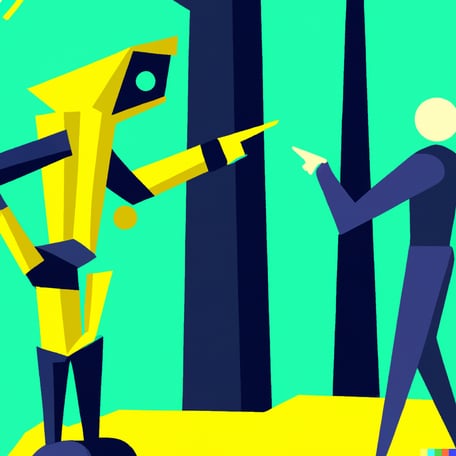 Dall.E Prompt: a man pointing at a robot, which is hidden behind a tree, geometric style

This research emphasizes the remarkable advancements made by large language models in recent months, as chatbots produce increasingly human-like outputs. The integration of chatbot capabilities into software has become more prevalent as a result.
The study employed the Turing test, which was originally proposed by scientist Alan Turing in 1950 to assess whether machine behaviour could resemble that of a human.
Participants took part in 2-minute chat sessions, randomly paired with either other human users or AI chatbots.
To enhance the believability and personality of each AI chatbot, the researchers developed various chatbots using multiple language models, including GPT-4, Cohere, and AI21's Jurassic-2.
They employed advanced prompting techniques, granting each bot distinct characteristics and a range of traits.
So, what did they find?
When participants interacted with other humans, they correctly identified their partners as humans 73% of the time.
However, when engaging with an AI bot, participants only correctly recognized them as AI 60% of the time, just slightly surpassing random chance.
Participants experimented with different strategies to identify the bots, such as discussing current events, assessing spelling and grammar, mentioning time-related topics, referring to social media trends, and posing questions in foreign languages. However, not all of these approaches proved effective.
Participants often associated grammatical errors and typos with human behaviour, leading them to correctly identify the bot as human only 54.7% of the time when the bot intentionally included such mistakes.
Furthermore, the study revealed that vulgar bots were correctly identified by humans in only 52% of cases, indicating a human tendency to associate politeness with AI.
📰

Apple to Release a More Affordable Version of Vision Pro
Apple's highly anticipated Vision Pro VR headset has generated excitement among tech enthusiasts, but concerns about its price tag have left some horrified. However, there's reassuring news for those seeking a more affordable option as Apple reportedly has plans to launch a cheaper version.
Renowned Apple leaker Mark Gurman from Bloomberg shared this information, solidifying his reputation as a reliable source for pre-release Apple details. According to Gurman, Apple is already in the process of developing a more affordable model to make this innovative product accessible to a wider audience. It's important to note that the original Apple Vision Pro is not set to be released until 2024.
Although the specific timeline remains uncertain, prospective buyers will need to exercise patience before the budget-friendly Vision headset becomes available. Gurman suggests a tentative estimate of its arrival "as early as the end of 2025."
📰 ChatGPT Added 112 New Plugins in a Single Day.
OpenAI has taken a significant leap forward by introducing a staggering 112 new plugins to the Plugin Store on the ChatGPT client.
This expansion showcases OpenAI's dedication to continually enhancing the capabilities of its language model, providing users with an extensive array of powerful tools and functionalities.
Here are some of the most interesting:
Deep Memory - Create flashcards and review them on Deep Memory, a spaced repetition app.
ReviewReader - Input a product name or link for an instant AI summary of Amazon reviews.
Repo Radar - Find up-to-date information on GitHub repositories by topic, language, or name.
CoPilot - Analyze and rank cars from every dealer to help you buy with confidence.
NewsBreak - Stay informed with the most popular local and national news in the United States.
ChatOCR - Extract text from scanned PDFs, photos, and handwriting to read and analyze.
Gate2AI - Discover the perfect AI tools tailored to your needs.
MagiCodex - Ask about Magic: The Gathering cards, rules, and interactions.
Universal - Access web pages, analyze PDFs, generate QR codes, and more.
Lark Base Importer - Import and manage data in Lark Base for further analysis and presentation.
📰

UK government has the AI source code
It's been a good week for the UK. In terms of AI, crypto, and web3, I mean. Not so much everything else.

During London Tech Week, Prime Minister Rishi Sunak revealed an exciting development in the field of AI. Google DeepMind, OpenAI, and Anthropic have pledged to provide the U.K. government with access to their AI models for research and safety purposes.
Sunak emphasized the importance of this collaboration, stating that it aims to facilitate improved evaluations and enhance comprehension of the potential opportunities and risks associated with these advanced systems.
In his speech, the Prime Minister celebrated the transformative power of AI in sectors like education and healthcare, highlighting the U.K.'s role as a hub of innovation in this cutting-edge technology.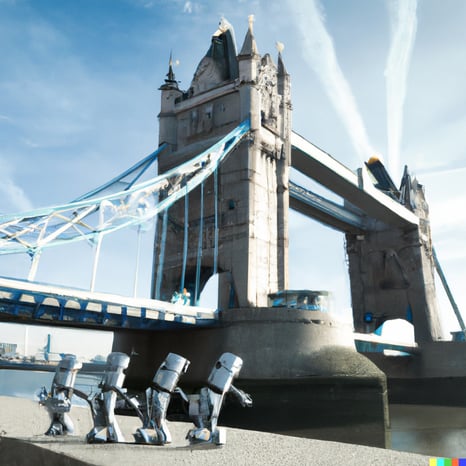 Dall.E Prompt: tower bridge with robots
Following the release of the U.K. government's AI white paper in March, which advocated for a pro-innovation stance, Prime Minister Rishi Sunak has now underscored the importance of implementing "guardrails" in the AI landscape.
During his speech, Sunak expressed the ambition for the U.K. to become both the intellectual and geographical centre for global AI safety regulation. However, he refrained from outlining specific regulatory proposals at this time.
This emphasis on striking a balance between innovation and ensuring responsible AI practices demonstrates the government's commitment to fostering a secure and ethical AI environment.
On top of this, Andreessen Horowitz (a16z), a venture capital firm, announced on June 12, 2023 that it will open its first office outside of the United States in London. The office will be led by General Partner Sriram Krishnan and will focus on investing in crypto and web3 startups in the UK and Europe.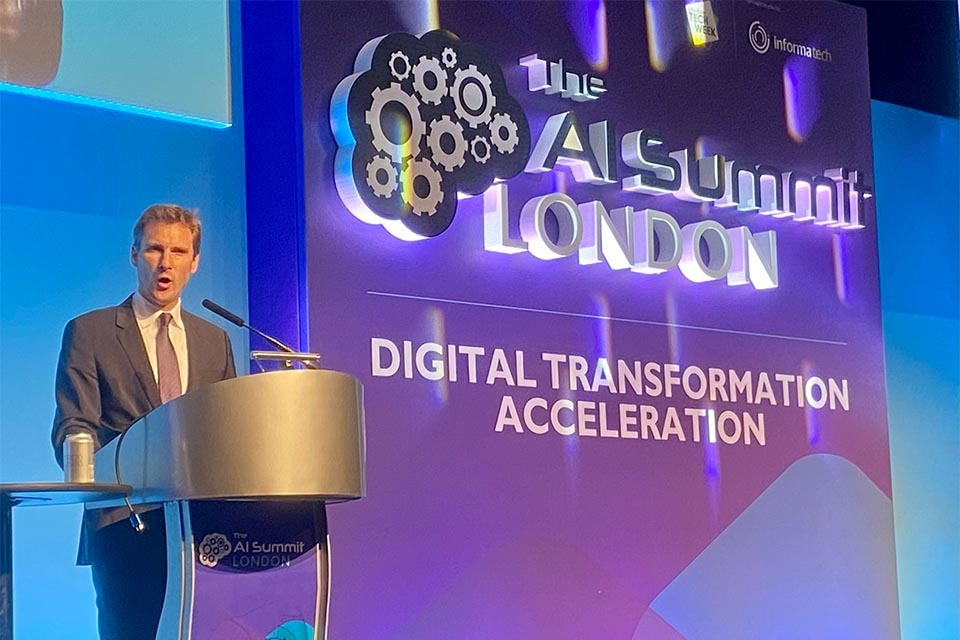 a16z is one of the most active investors in the crypto and web3 space, having backed companies like OpenSea, Dapper Labs, and Solana. The firm's decision to open an office in London is a sign of its confidence in the UK's crypto and web3 ecosystem.
The UK has been a welcoming environment for crypto and web3 startups. The government has been supportive of the industry, and the Financial Conduct Authority (FCA) has taken a light-touch approach to regulation. This has made the UK a hub for crypto and web3 innovation.
a16z's decision to open an office in London is a major vote of confidence in the UK's crypto and web3 ecosystem. It is also a sign that the industry is maturing and becoming more mainstream. I expect to see more venture capital firms follow a16z's lead and open offices in the UK in the coming years.
Here are some of the reasons why a16z chose to open an office in London:
The UK has a strong track record of innovation in the financial services sector.
The UK has a highly skilled workforce with expertise in technology and finance.
The UK has a favourable regulatory environment for crypto and web3 startups.
The UK is a global hub for finance and technology.
3B
Accenture is investing $3 billion into AI over three years.
5%
80% of leaders are using generative AI at work, compared to just 20% of front line employees.
50%
NVIDIA currently dominates the AI chip market with an over 80% market share

💰Graph Of The Week
The global artificial intelligence (AI) chip market size was evaluated at USD 16.86 billion in 2022 and it is expected to hit around USD 227.48 billion by 2032, expanding at a CAGR of 29.72% from 2023 to 2032.
✍️
NextTech Mergers, Funding, and Acquisitions
Who's making dough, who's laying low, and who's in a constant state of "Oh, God, no"? It's time to find out, with LXA's NextTech News Round.
⚙️ Striveworks Raised $33M to Help Companies Build, Train, and Deploy Models at Scale.

💰AI Startup Synthesia Gets a $1B Valuation.
⚙️ AMD Reveals New A.I. Chip
💰Mistral, France's OpenAI Equivalent, Raised $113M in Seed Funding

💰Synthesia, Which Creates AI Avatars for Professional Videos, Raised a $90M Series C.

💰Elise AI, a Conversational AI Designed for Real Estate, Snagged $35M in Funding.

💰 Vectara Raised a $28.5M Seed Round for its "Conversational Search" that Helps Enterprises Sort Through Corporate Data.
🤫 One AI Project and Two Lie Reveal:
Beat me to it - the Keep the Beat AI is real!
✒️ The Latest NextTech Reads from LXA