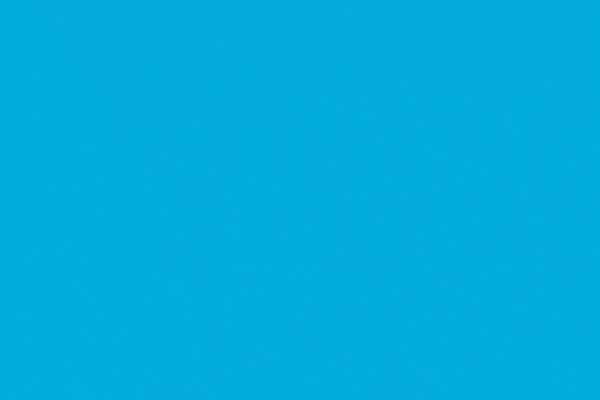 In today's news:
On This Day
2 AI Truths and a Lie

Apple unveils its AR/VR headset

Copywriter Fired After Bosses Started Calling Her "ChatGPT"
SEC sues Coinbase, Binance
More NextTech stories
Graph of the Week
NextTech Mergers, Funding, and Acquisitions
The Latest NextTech reads from LXA
This week's NextTech news is getting a second life.
Now, when people said AI was a matter of life and death, I didn't really believe them. But now, we're seeing something spooky.
A new service called "Seance AI" purports to offer users the chance to talk to deceased relatives using an AI chatbot.

Seance AI guides the user through a series of queries about the individual they're trying to contact, such as name, age, and the cause of death. It even asks for a piece of text from the passed relative.
Then, the programme employs OpenAI tech to mimic the spirit, so the user can say their final goodbyes. Morbid, but sweet.
🤫 One AI Project and Two Lies
Play along at home. Out of these three wacky AI projects, two are fake, and one is real. So, which of these new AI projects is unreal, and which is ugh, for real?! (Check at the bottom of the newsletter for the reveal!)
Tic Tac Toe
An AI website has found that ChatGPT can teach you to be a top-tier tic-tac-toe player. Apparently. It's not very good.
Eeenie Meenie Miney
ChatGPT should not be used to make serious decisions. But that's what a man did when choosing to leave his wife. A lucky escape for her.
Fee Fi Fo
ChatGPT is now being used to scare children. A parent from Florida has used the chatbot to create moralistic stories to get her brats to behave.

📰 Apple unveils its AR/VR headset
I'm sure you've heard about this one already. Unless you're living under a rock. In the metaverse. In space. But let's jump into detail, shall we?
In a grand unveiling on Monday, Apple finally lifted the curtain on its long-awaited mixed-reality headset, named the Vision Pro. This is the tech giant's first foray into a new major product category since the introduction of the Apple Watch back in 2015.

The Vision Pro, resembling a pair of ski goggles from the future, comes equipped with an array of cameras and sensors. It promises to transport users into immersive virtual reality experiences while seamlessly incorporating elements of augmented reality from the real world. The hefty price tag is set at $3,499, with an expected release date in the early months of next year.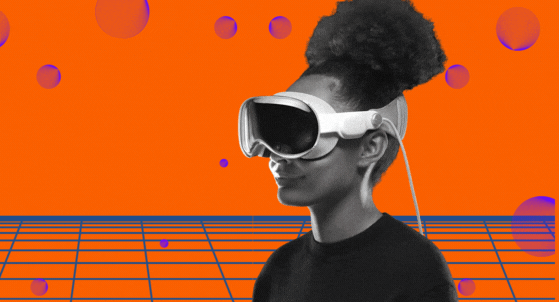 Apple's "spatial computer," as they affectionately term their headset, boasts two high-resolution screens, boasting a jaw-dropping total of 23 million pixels. A wire connects the goggles to a battery pack that can conveniently fit in your pocket, providing up to two hours of uninterrupted usage.
Powering this cutting-edge device is Apple's M2 chip, alongside the newly developed R1 processor designed to deliver realistic experiences.

Apple's VR ventures can be traced back nearly a decade. As early as 2016, the company filed patents for lightweight eyeglasses and a bulkier device.
However, reports from Bloomberg suggest that technical hurdles compelled Apple to rethink its strategy, leading to the creation of the more streamlined headset we see today.

The introduction of Apple's Vision Pro arrives several years after other titans of Silicon Valley, including Meta and Google's parent company, Alphabet, attempted to bring high-tech headsets to the masses.
In 2014, Facebook acquired the startup Oculus for a whopping $2 billion and has since released two iterations of its Meta Quest, predominantly catering to the gaming community.
Apple, in comparison, seems to be pitching the Vision Pro as a work-first device.
And who can forget Google Glass, the headset that ignited a firestorm of controversy more than a decade ago, earning its early adopters the dubious moniker of "glassholes."


Apple's history of entering new product categories may not involve being the first out of the gate, but rather observing from the sidelines while meticulously developing products with the intention of dominating the market.
Right, that's a lot of text. Here's a summary for you, so you can bring it up in the morning meeting:
Apple finally unveils its highly anticipated mixed reality headset, the Vision Pro.
The futuristic device combines virtual reality and augmented reality elements.
It will be priced at $3,499 and released early next year.
The headset features two screens with 23 million pixels and a wire connected to a pocket-sized battery pack.
Apple's virtual reality plans have been in the works for a decade.
Other tech giants, such as Meta, Google, and Microsoft, have previously ventured into the high-tech headset space.
Apple has a history of entering product categories after competitors but ultimately dominating them.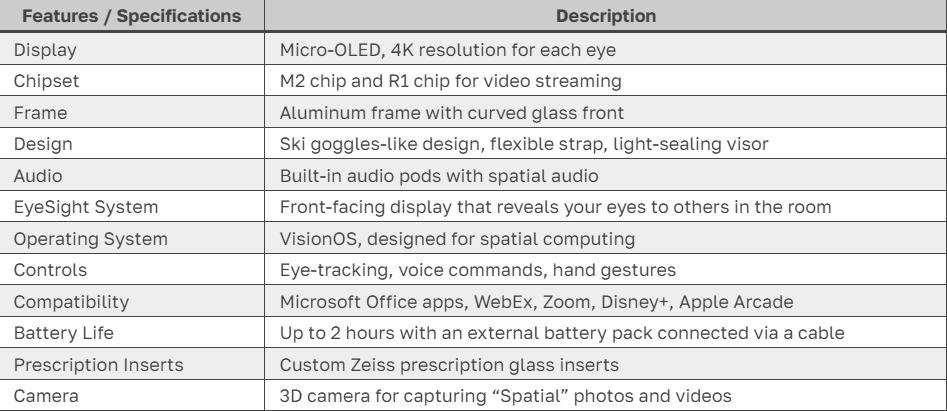 Graph source: Knowtechie.com
📰

Copywriter Fired After Bosses Started Calling Her "ChatGPT"



Olivia Lipkin, a copywriter based in San Francisco, shared her experience of how her role became intertwined with that of the chatbot, ChatGPT, on the popular workplace messaging app, Slack. Soon after the chatbot gained widespread recognition, managers started assigning tasks to "Olivia/ChatGPT," using the two interchangeably.
I'm sure sales would love it if you started referring to them as "Bill/Answering Machine".
Initially, Lipkin was the sole copywriter at her previous company, but she noticed a gradual decrease in the number of assignments she received. Without any explanation, she was unexpectedly let go in April of this year. Later, she discovered on Slack that her managers had been discussing the cost-effectiveness of using ChatGPT instead of hiring a writer.
"Whenever people brought up ChatGPT, I felt insecure and anxious that it would replace me," she told the Washington Post.
"Now I actually had proof that it was true, that those anxieties were warranted and now I was actually out of a job because of AI."
📰 SEC sues Coinbase, Binance
On June 6, 2023, the U.S. Securities and Exchange Commission (SEC) filed a lawsuit against the largest crupto trading platform in the US Coinbase Global Inc.. Then on the 7th it went after Binance, alleging that the two cryptocurrency exchanges violated federal securities laws by offering and selling digital tokens without registering them as securities.
The SEC claims that Coinbase violated the Securities Act of 1933 by offering and selling digital tokens to U.S. investors without registering them as securities. The SEC also claims that Binance also violated the Securities Exchange Act of 1934 by failing to register as exchanges and failing to file periodic reports with the SEC.
The SEC is seeking injunctive relief, disgorgement of profits, and civil penalties against Coinbase and Binance.
Coinbase and Binance have denied the SEC's allegations and have vowed to fight the lawsuit.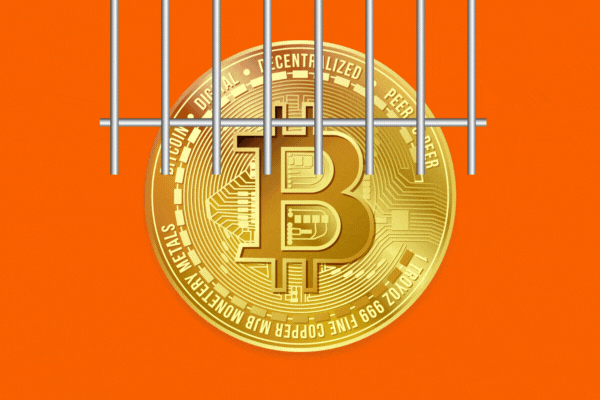 The SEC's lawsuit against Coinbase and Binance is the latest in a series of enforcement actions by the agency against cryptocurrency companies. In recent years, the SEC has brought enforcement actions against several other cryptocurrency companies, including Bitfinex, Ripple, and Poloniex.
The SEC's enforcement actions against cryptocurrency companies are part of a broader effort by the agency to regulate the cryptocurrency industry. The SEC has said that it is committed to ensuring that cryptocurrency companies comply with federal securities laws.
The SEC's lawsuit against Coinbase and Binance is likely to have a significant impact on the cryptocurrency industry. The lawsuit could lead to increased regulation of cryptocurrency companies and could make it more difficult for cryptocurrency companies to operate in the United States.
The lawsuit could also have an effect on innovation in the cryptocurrency industry. If cryptocurrency companies are too afraid of being sued by the SEC, they may be less likely to develop new products and services.
📰 Louis Vuitton Drops €39k High-End 'Treasure Trunk' NFT Collection
Louis Vuitton has introduced its exclusive "Treasure Trunk" NFT collection, featuring 200 unique digital treasure trunks. Priced at €39,000 per NFT, buyers of these digital assets will also receive a physical replica of the treasure trunk along with access to a range of special privileges.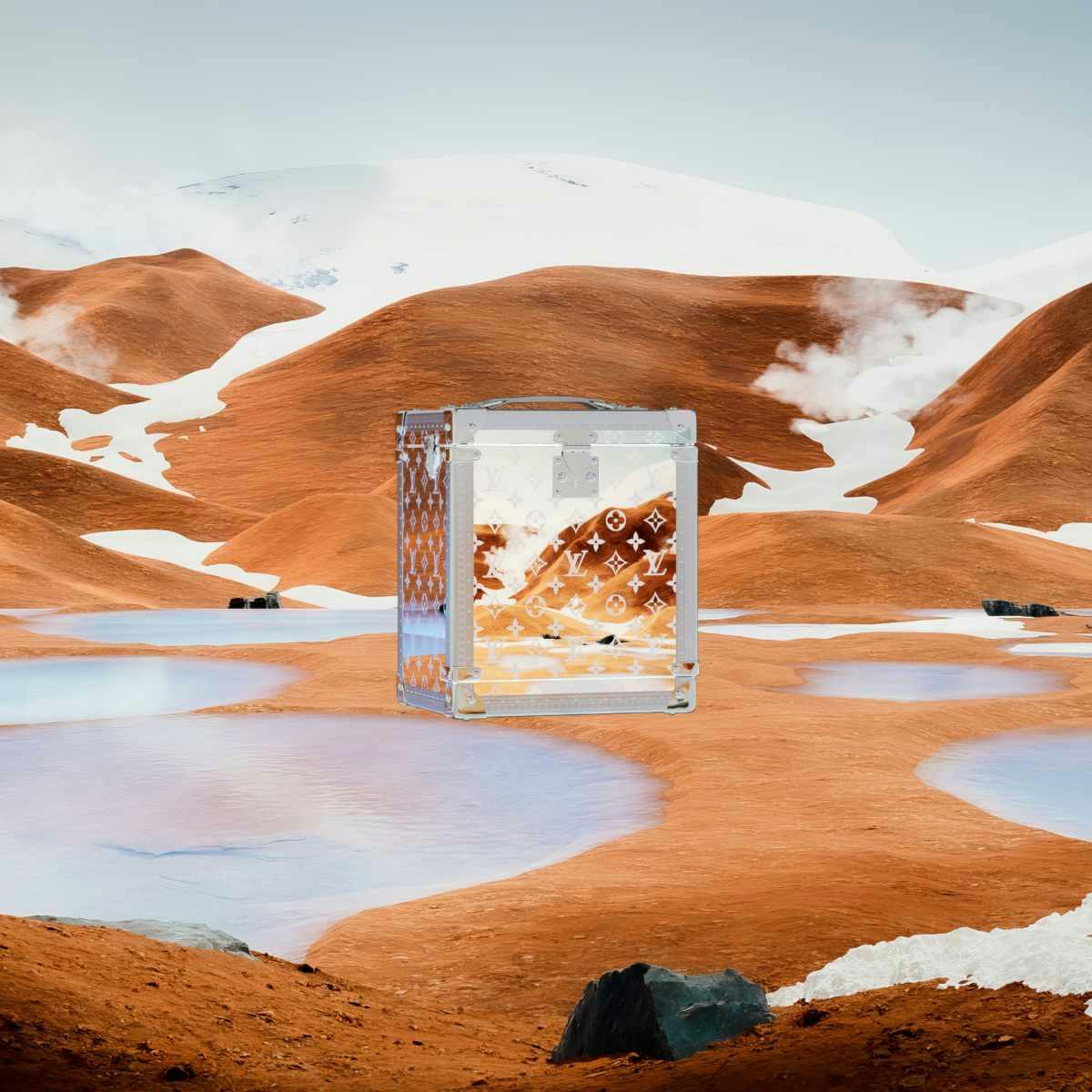 These privileges include membership to a private club, early access to new Louis Vuitton products and experiences, and the opportunity to win exclusive prizes. The collection is part of Louis Vuitton's "Via" initiative, which aims to delve into the fusion of fashion, luxury, and Web3 technologies.
While some have praised Louis Vuitton's innovative approach to NFTs, others have expressed criticism regarding the high price of the collection. The success of the collection remains to be seen, but it is evident that Louis Vuitton is dedicated to exploring the potential of NFTs.
📰 Terminator And Other Sci-Fi Films Blamed For Public's Concerns About AI
How many Terminator and Ex Machina references have you seen since AI's rapid rise? I mean, I make at least 3 a day. It's what the people want.
But these pop culture references might actually be hurting public perceptions of the tech. A murderous/evil/morally corrupt robot taking over the world isn't exactly the best portrayal of a new tech, turns out. #BetterRepresentationForAI
Rashik Parmar, chief executive of the Chartered Institute for IT, has said that Hollywood blockbusters like The Terminator and Ex Machina have "ingrained" public concerns about AI. He has called for more public education about AI so that people can make informed decisions about the technology.
In response to a recently published letter by the San Francisco-based Centre for AI Safety, cautioning that the potential risks of AI could result in the eradication of humanity, his remarks echoed the urgent need to address this concern on par with pandemics or nuclear warfare.
The Centre for AI Safety, a research group based in San Francisco, has warned that AI could pose an existential risk to humanity. The group has called for more research into the potential risks of AI and for the development of safeguards to prevent AI from becoming a threat.
Despite the concerns about AI, there are many people who believe that the technology has the potential to do a lot of good. For example, AI could be used to develop new medical treatments, to improve our understanding of the universe, or to create new forms of art and entertainment.
📰 Bluesky's Custom Algorithms: a Run Down
Bluesky, a decentralised social media platform led by a team of former Twitter employees, is revolutionizing the way content is presented through the use of custom algorithms.
This innovative feature grants users the power to select the algorithms that shape their feed, empowering them with greater control over the content they encounter.
With Bluesky, users can choose from a variety of algorithms tailored to their preferences. Some algorithms prioritize showcasing popular content, while others focus on delivering content relevant to users' specific interests.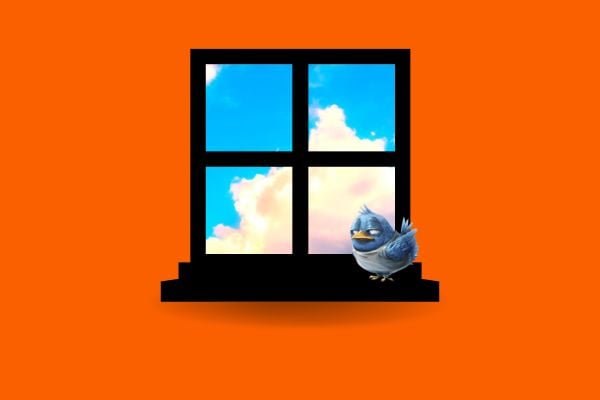 Additionally, users have the freedom to create their own customised algorithms.
Diverging from the conventional approach of most social media platforms, which rely on a single algorithm to display popular content, Bluesky's adoption of custom algorithms aims to address inherent issues.
By allowing users to curate their content, Bluesky hopes to create a more personalized and informative social media experience, combatting the problems of content homogeneity, as well as the spread of misinformation and disinformation.
Here are some of the benefits of using custom algorithms:
More control over content:

Users will be able to choose the algorithms that power their feed, giving them more control over the content that they see.
More personalized experience:

Users will be able to see content that is more relevant to their interests.
Less spread of misinformation:

Custom algorithms can be designed to show users more accurate and reliable information.
However, there are also some potential drawbacks to using custom algorithms:
Increased polarization:

Users may be more likely to see content that reinforces their existing beliefs, which could lead to increased polarization.
More echo chambers:

Users may be more likely to interact with people who share their views, which could lead to the formation of echo chambers.
More bias:

Custom algorithms may be biased towards certain types of content, which could lead to users seeing less diverse content.
10%
According to the FHI there's a 10% chance A.I will end the human race.
5%
$BTC dipped slightly on the news of the SEC's initiative, but bounced back to rally over 5% in the following hours
50%
of McKinsey employees are using AI at work.

💰Graph Of The Week
Bluesky, a front-runner in the flock of social platforms seen as alternatives to Twitter, has seen a huge surge in interest over the past months.
In fact, Bluesky currently has over 100,000 users, and the wait list has ballooned to 1.9 million people.
The makeup of visitors to Bluesky's website is 29.67% female and 70.33% male. The largest age group is 25-34 year olds (34.17%), followed by 18-24 year olds (23.22%).
Combined, 18-44 year olds represent around three-quarters (76.35%) of the traffic.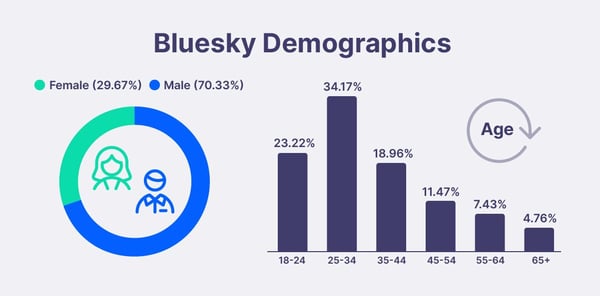 ✍️
NextTech Mergers, Funding, and Acquisitions
Who's making dough, who's laying low, and who's in a constant state of "Oh, God, no"? It's time to find out, with LXA's NextTech News Round.
⚙️Fractal Launches A New Web3 Gaming Studio Fstudio.
💰Lightmatter Raised A $154 Million Series C For Its AI Photonic Computing Platform.
⚙️Tiktok Expands Its 'Series' Paywall Feature To More Creators
💰 Instabase, Which Helps Businesses Analyse Unstructured Data Via AI, Raised $45 Million In Its Series C.
💰 Sana, Which Helps Employees Learn Faster From Internal Knowledge Bases, Raised A $28 Million Series B.
💰 London's IQ Capital Secures €374M To Support Deep-Tech Startups In Europe And The UK
💰Hyro, Which Uses AI To Improve Text And Voice Communication For Enterprises, Secured A $20 Million Series B.
⚙️ Sushi Has Launched A DEX Aggregator
🤫 One AI Project and Two Lie Reveal:
Tic, Tac, Totally Weird. The Tic Tac Toe AI is real!
✒️ The Latest NextTech Reads from LXA