2022 has been the year for GameFi fundraising, in fact, Metaverse and Gaming fundraising saw a huge increase from $874M in 2021, to $2.4B in 2022. For example, Epic Games received $2B, and Animoca Brands invested in 52 projects. So, there's plenty of wonga to go round.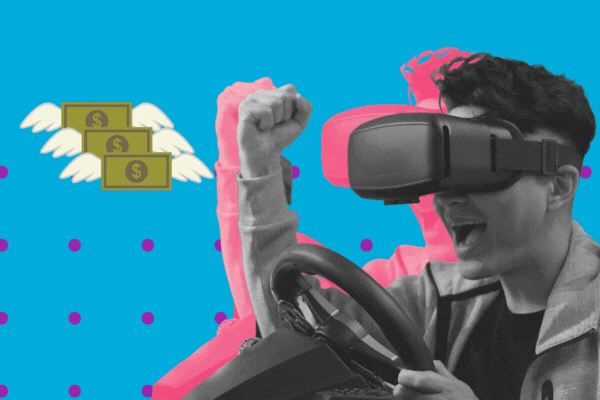 It's no secret that marketers are loving the gaming industry right now. No, that doesn't mean a bunch of them are getting really into Call of Duty. I think marketers are probably more of a Minecraft lot, really.
Plus, it's early days. The perfect time to get on board. 48% of investments are still in the seed stage, so it's only a matter of time before a new breakthrough game emerges.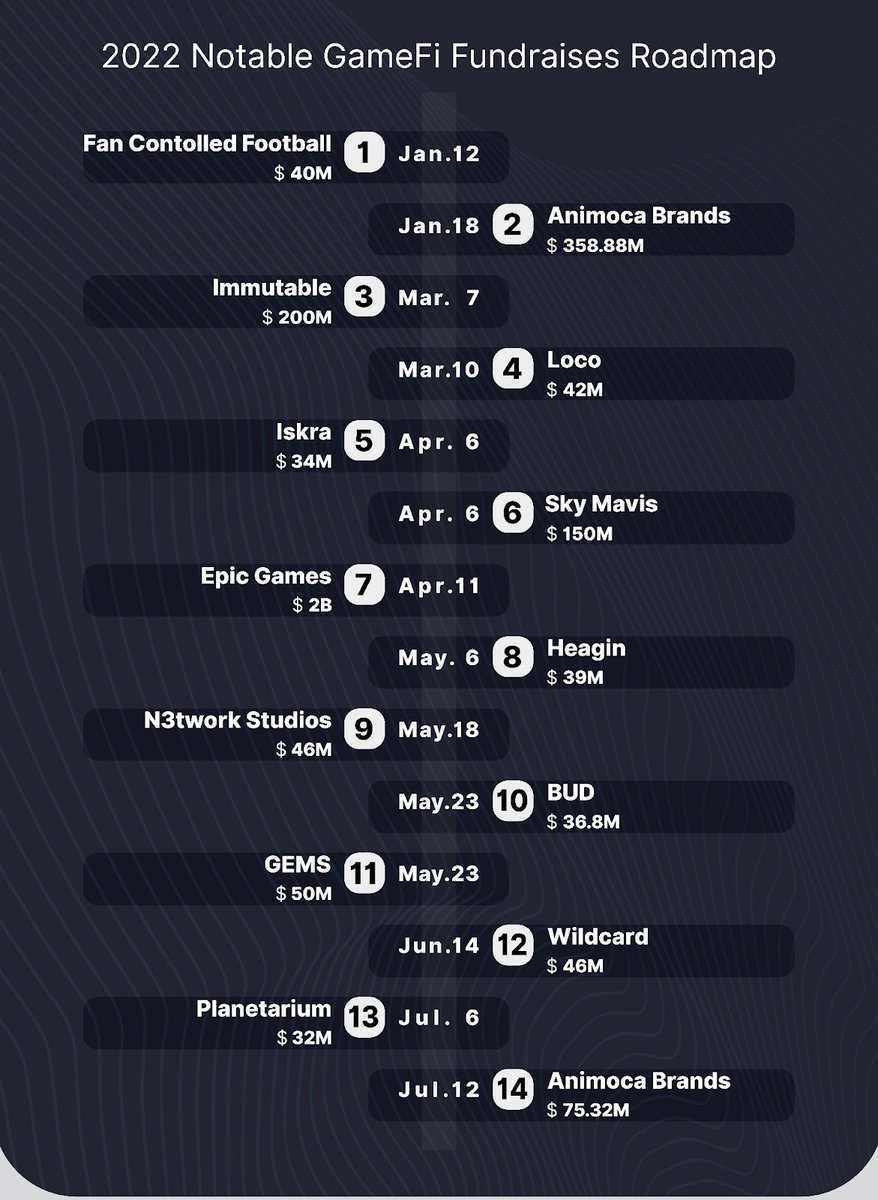 With companies such as Snipp making big moves into the gaming space, marketers are realising the potential of the technology. So, if we combine this with NFTs, what do we get?
NFT games are one way investors have been cashing in on the NFT craze. In fact, many NFT games incorporate financial models, allowing players to make money as they play.
This offers a two-way benefit, meaning that NFT makers and content creators can reward their audience for their participation and interaction. This is why NFTs like Axie are still thriving; it offers a reason for people to return, beyond the initial NFT purchase. The model, therefore, has implications for both content creators and marketers alike.
So, how does it work? Well, when connected to blockchain networks, in-game assets become transferrable and tradeable outside the game. Any digital asset can be minted as an NFT, which transforms blockchain games into play-to-earn games.
NFT games vary from usual games, as items bought or earned can be sold or traded within, or across, games for real money. They can even be used as part-ownership in a game. So, lots of potential for branding, as well as community building.
When the popularity increases, the economic potential could also increase. A number of games are already beginning to stand out as potential cash cows for players and creators. Plus, these games' ability to intertwine with the broader philosophical and technical aspects of crypto.
So, let's have a quick definition:
What are Play-to-Earn Games?
An NFT game combines conventional gaming aspects with other, less traditional mechanisms. These include letting users have more control over in-game assets like skins, characters, weapons, virtual lands, and even more.
This is facilitated by blockchains and anchoring games with digital asset-powered economies. These digital assets are often NFTs, so they are distinguishable, original, and tamper-proof. The adoption of NFT token standards also allows developers to preserve the rarity and uniqueness of these in-game items.
So, using this system, the players can gain ownership of game assets in three ways. This looks like creating or breeding new characters, purchasing digital items on native or third-party marketplaces, and unlocking new items. Then, these items can be distributed or sold, and the player can earn money. They play, they earn. Gettit?
This was the first popular model in GameFi, primarily focusing on the earning aspect so that users joined to earn money. However, the risk of death spiralling is real, so it's important that games acquire users with a fun gaming experience. Play and Earn offers a middle ground, championing both the playing and earning part of the experience. It can offer some ROI, whilst being more sustainable.
How will P2E Games be Used in Marketing?
Brands have already begun to use NFTs in a bunch of different ways.
For example, Coca-Cola has engaged in charitable auctions of NFT collectables, the NBA and WNBA offer a futuristic version of trading cards and Nike has acquired RTFKT to sell digital shoes.
NFTs as a way to sell digital goods within the metaverse will likely remain pretty popular, especially as the metaverse becomes more universal and defined. But NFTs, and as a result, NFT games will find their place in a number of applications in the meantime.
For example, NFT-based promotions, such as gifts and vouchers, might be used, especially against a backdrop of advanced marketing automation and precision personalisation.
They could also serve as a basis for repeat monetisation of digital and promotional content, as well as merchandise and exclusive product launch tokens and tickets.
So, being able to put these utilities in a format that gamifies the experience will add an extra layer of loyalty and repeat use, benefiting both marketers and content producers.
So, What Will This Mean For Brands?
Creators now have the power to cut brands and advertising agencies out of the picture - if they choose to. Unlike broadcast media or social networks, some individuals can build businesses from only a small number of fans, buying content like NFTs, or donating through a Patreon. The whole model revolves around social tribes with shared interests, and passions.
Joe Pulizzi constantly warns content creators against putting all their eggs in one basket. So, it's unlikely that content creators will be severing all ties with brands, leaving influencer marketing dead in the dust. But, it does provide additional freedom for content creators, meaning that audiences won't lose the 'authenticity' and trust they value in their influencers.
Audiences may grow fatigued with adverts for Hello Fresh or Magic Spoon, but if influencers have the ability to hand-pick sponsors, their audience will know it's a good product.
Maybe it'll even offer content creators the ability to team up with their favourite brands to create NFTs, placing the creative aspect into the hands of the influencer, who knows what their audience wants and likes.
So, let's have a look at some of the best examples of NFT games, starting with:
Number One: Arc8
Arc8 is a P2E mobile eSports platform, launched in October 2021.
The basic concept of the game is that it allows users to play 10 casual games where they can participate in one-on-one matches and group tournaments to win tokens.
A popular platform already, the game quickly gained 1.3M registered users shortly after launching.
Arc8 uses GMEE as its utility token, which is a crypto token that serves some use case within a specific ecosystem. These tokens allow users to perform some action on a certain network. A utility token is unique to its ecosystem.
Users pay it as an entrance fee for in-game tournaments, and to make purchases in the game. GMEE can also be won as prizes.
The platform also plans to launch G-bots, upgradable NFT game characters. They will unlock greater functionality as users increase in levels, and will also provide owners access to exclusive play-to-earn tournaments.
Number Two: Axie Infinity
Okay, you knew this one was coming. Launched in 2018, Axie Infinity became the dominant player in the NFT gaming space pretty quickly. It saw a huge explosion of trading volume in the third quarter of 2021, generating $2.08B of the entire $2.3B in the NFT gaming trading volume in the period. It has become so prevelant that many players now use it as an income source.
Axie boasts over 2.7M active monthly users, crafting the platform its own mini-economy, with its own marketplace being only second to OpenSea, at $3.94B in total trading volume.
So, how do you play? Axie is a digital pet universe, which asks new players to buy at least three Axies, or digital fantasy creatures, which are NFTs. They raise these creatures, use them to battle other players, and sell them.
The play-to-earn gaming model incentivises users to build Axies with the best in-game equipment so they can sell them at a profit, which can include the rising price of cryptocurrency, primarily Ethereum.
Three digital assets run Axie Infinity's multi-billion dollar economy:
Smooth Love Potion (SLP) for Axie breeding

Axies as NFTs — the core of the economy. Their price can range from $60 to over $300 on the

Axie Infinity NFT marketplace

Axie Infinity (

AXS

) token — the native governance token of the blockchain game. Sometimes referred to as Axie Infinity Shard tokens.
Additionally, players can buy NFT land plots, as their base of operations. However, this is often the most expensive part of the game.
Though Axie used to be a household name, it is now not close to the Top 3 games by the number of average users. This isn't a criticism of the game, however. Instead, it shows how many other products have come into the market due to demand and popularity.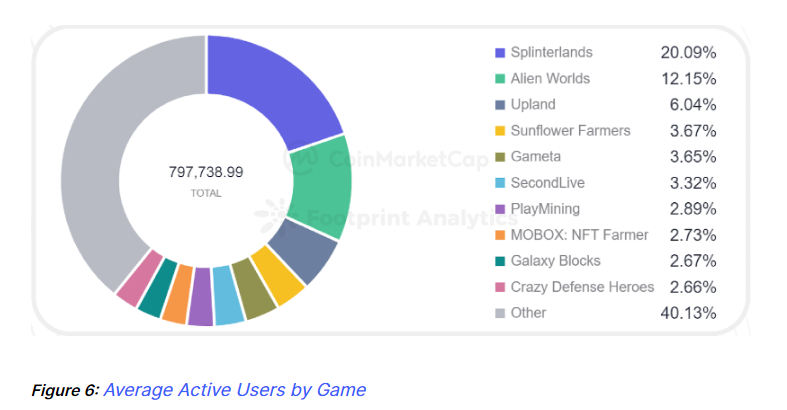 Number Three: My Neighbour Alice
Not yet fully released, My Neighbour Alice is building on the faded popularity of Farmville, bringing it into the new decade. My neighbour Alice instead is a multiplayer blockchain game, and uses social simulation elements.
The game uses NFT land plots as virtual islands, as the base of the players' operations. These plots are limited in number, driving up their scarcity, and price tag. The players interact using customisable avatars.
All the in-game assets, such as animals, vegetables, houses, decorations, and outfits, can only be purchased with ALICE tokens, the game's cryptocurrency. This enables players to trade NFTs, buyback, stalking, and collateralisation. This element of DeFi allows players to rent their NFT land to others.
Plus, purchased NFTs can be sold back for the price equal to locked collateral, while the NFT itself is destroyed. According to Etherscan, the maximum ALICE tokens supply is 92M coins, already held by 5,256 holders.
One of the novel features in the game is its reputation system. This rewards players for being good landowners, and possible could involve neighbouring players to use ALICE tokens to vote on the issue.
Number Four: Mines of Dalarnia
This game is pegged to be the next Axie Infinity. Developed by two blockchain start-ups, the game was launched in 2021 and is the first 2D blockchain with procedurally generated levels.
In the game, the user controls a miner in an arcade platformer style. With each mine run, the player collects various resources, artefacts, and rare relics. These can then be applied in the game, for crafting and combat. Plus, there are different biomes to explore. Once the player goes from mining to crafting weapons, they have to fight monsters to gather items. The games difficulty increases as the players proceed.
Just like in Axie Infinity, players can also buy land plots with the game's main token DAR. These land NFTs can be rented in exchange for DAR rewards, used for DAR giveaways, or for resource airdrops.
To start the game, players have to buy a starter pack, which includes a pickaxe and an oxygen supply. Dalarnia's NFTs are all items encountered in the game, and have recently been boosted with the Mining Apes NFT collection.
These consist of standard 10k mining apes, which can accompany the player in the game. They also boost the chance of receiving DAR token, based on their rarity. They also make the NFT holder eligible for access to NFT drops in the future.
Number Five: The Sandbox
This game is one of the most successful NFT games around.
The thing is this: it's less of a game, and more of a creator platform. The Sandbox is similar game-wise, and visually, to Minecraft or Roblox, in the way players can participate in games, as well as create games and assets. In The Sandbox, however, users own their creations, and can sell and trade their digital items on the internal marketplace using the SAND token.
The Sandbox also has a Game Mode, where players can develop a world of their own. This looks like added games and experiences and building their metaverse within the platform. The players' worlds are governed by the LAND token, which enables players to vote on new features, tools, and the direction of The Sandbox.
Just like Fortnite and Roblox, The Sandbox has a commercial future. Currently, major brands, such as The Walking Dead, are looking to partner with, and feature in, the game.