NFTs. NFTs. NFTs. All anyone talks about these days is NFTs. And the Metaverse. And the Super Bowl.
I love it.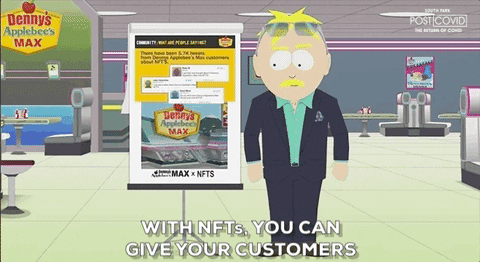 Let's have a quick definition for anyone who's literally been hiding under a rock this past year. I get it, rent prices are through the roof:
NFTs are Cryptographic assets on blockchain, with unique ids and metadata. How do they differ from Crypto, you ask? Well, for one, they're non-fungible. Woah, I know.
Once you own it, that digital asset is yours, big spender. The token is tied to the artwork, and acts as the original piece. For example, you might be able to Google a picture of Van Gogh's Sunflowers, or even hang it on your wall, but (surprise surprise) you don't actually own it. NFTs work the same way. Only when you own the token, do you own the artwork.
So, let's check out some of the top stats and trends in the space.
NFTs and the Current Landscape
NFTS and Top Sales
NFTs and Consumer Demographics
NFTs and the Art World
NFTs and Sports
NFTs and Video Games
This post is part of our Martech stats series, which compiles key data and trends. Others include: