This week in martech: Verint acquires Conversocial, Adverity secures $120M, Seismic acquires Lessonly, Foleon announces $10 million Series C funding, Salesforce announce plans to integrate Slack, T-Mobile confirm data breach affecting up to 100 million people, Comscore teams up with Newsguard, CLEVR acquires Siemens partner, Xentral raises €63.7M from Tiger Global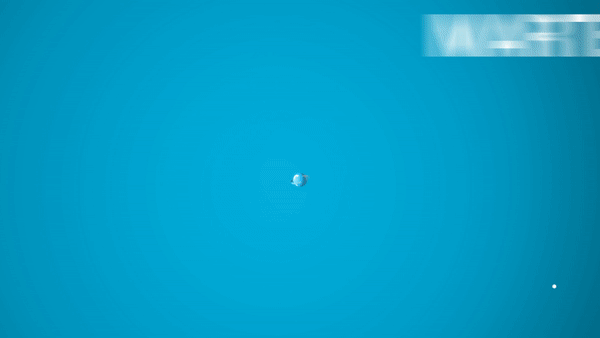 Verint has acquired Conversocial for $50 million
Verint, a company that provides customer engagement software, has acquired Conversocial for $50.
Verint now has the connections to various business channels, including Apple Business Chat, Facebook Messenger, Twitter and WhatsApp.
Adverity secures $120M from SoftBank Vision Fund 2
The rapidly growing marketing analytics platform, Adverity, announced on the 15th of August that it has closed a $120 million Series D financing round led by SoftBank Vision Fund 21, with existing investors Sapphire Ventures also participating in the round.
Alexander Igelsböck, CEO and Co-Founder of Adverity, commented:
"There is a multitude of marketing tools available but the quantity of new tools that marketers implement doesn't matter – what matters are the insights that help companies drive growth and avoid missteps. In today's data-centric climate, every successful company must have data analytics at its core".
Seismic acquires Lessonly and closes a $170 million series G round
The sales enablement and marketing orchestration platform based in San Diego, California, Seismic, closed its $170 million series G round led by Permira, JMI Equity, Lightspeed Venture Partners, Jackson Square Ventures, Ameriprise, and funds and accounts advised by T. Rowe Price.
The latest funding brings the valuation up to $3 billion as Seismic continued to grow throughout the pandemic.
Foleon announces $10 million Series C funding
The SaaS vendor in the B2B content marketing space has announced a $10 million announced the Series C funding from existing investors Connected Capital and Newion, supported by debt from ABN AMRO.
This will allow Foleon to invest heavily in its fuel product development and international growth.
Salesforce announce plans to integrate Slack into existing products
Wasting no time, Salesforce have announced that they plan to integrate their new acquisition, Slack, their existing products, with features including including Slack-powered collaboration, notifications, and watchlists.
"Salesforce and Slack are creating the digital HQ to help every company adapt and get back to growth in this digital-first, work anywhere world," said Bret Taylor, President and Chief Operating Officer of Salesforce.
T-Mobile confirm data breach affecting up to 100 million people
The telecoms giant confirmed on Monday that hackers were able to access their systems after a post on an underground forum put up for sale a list of Social Security Numbers and other private data.
"We have determined that unauthorized access to some T-Mobile data occurred, however we have not yet determined that there is any personal customer data involved," T-Mobile wrote in its new announcement. "This investigation will take some time but we are working with the highest degree of urgency. Until we have completed this assessment we cannot confirm the reported number of records affected or the validity of statements made by others,"
Comscore teams up with Newsguard in its fight against fake news
The media measurement and analytics company which also offers a contextual advertising solution, has announced an integration with Newsguard, the website rating vendor.
Dutch-based SwaS startup CLEVR acquires
Siemens partner
For an undisclosed fee, CLEVR (low-code and no-code Software-with-a-Service solutions provider) have acquired Digitread, a company that deals in Product Lifecycle Management (PLM) system integration and a platinum-level solution partner of Siemens.
The deal is funded by CLEVR's majority shareholder, London-based Volpi Capital.
Xentral raises €63.7M from Tiger Global
Known for developing Enterprise resource planning (ERP) and Customer relationship management (CRM) software solutions for small and medium-sized businesses, Augsburg-based Xentral announced that is raised $75M in its Series B round of funding.
Investment came from new and old investors, including Tiger Global and Meritech, alongside Sequoia Capital, Visionaries Club, and Freigeist.
---
Do you have any Martech news you think we should be shouting about? Let us know at hello@martechalliance.com for a chance to be featured.
Not much of a reader? You can check out our weekly News Round-Up videos on our LinkedIn hosted by our very own Carlos Doughty.
Martech News Weekly round-up - over and out.