This week in martech: Sara McNamara joins the Slack team, Movable Ink raise $30 million, Jifflenow integrate with ON24, Mention Me and Ometria partnership, SupportLogic Raises $12 Million, TransUnion acquire Signal and Supermetrics raise €40m in funding.
---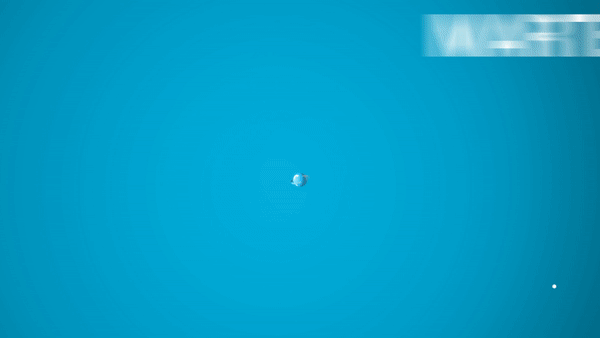 Sara McNamara joins the Slack team
Award winning Marketing Operations Professional, Sara McNamara joins Slack as a Solution Architect within their Enterprise Marketing team.
Slack, a leading channel-based messaging platform for businesses offers many IRC-style features such as chat rooms organised by teams and topics, direct messaging and private groups. Slack also offers over 2,200 integrations to enable time-saving workflows by collecting and accessing tools all in one place.
LeanData OpsStar of the year and official MoPro, Sara will be focusing on the Salesforce integration to help create an innovative Pardot instance, the powerful B2B Marketing Automation by Salesforce.
Movable Ink raises $30M as it expands its personalisation technology
Moveable Ink, a platform enabling brands to create compelling visual experiences in email, mobile and web, announce they have raised $30 million in Series C funding.
Movable Ink now works with over 700 brands, going beyond automated content and aim to keep up with the 'visual era' as they engage customers with unique and compelling content visuals based on relevant data, unique to every customer.
The funding comes curtesy of Contour Venture Partners, Intel Capital and Silver Lake Waterman. Moveable Ink plan to distribute the money across three categories: "Platforms, partners and people".
Jifflenow integrate with ON24
Jifflenow, the leading meeting automation platform has announced integration with ON24, an innovative solution for creating and delivering data-rich and interactive digital experiences.
The combination of the industry leaders in virtual events, webinars and meeting automation aim to enable marketers to drive higher B2B virtual customer engagements, make for faster sales and drive revenue growth.
As the current climate has transformed venue to virtual, the demand for interactive, virtual event software is booming. The partnership between Jifflenow and ON24 enables an easier transition on screen without the loss of engagement and offer easy follow-up meetings, demos and 'meet the expert' experiences.
"There is a point during the buyer journey where you need to make it really easy for customers to engage with you, rather than only relying on outbound sales calls," said Hari Shetty, CEO of Jifflenow.
"Our integration with ON24 means that marketers who use the ON24 platform for their webinars and virtual events can offer attendees an easy way to schedule a wide variety of virtual customer engagements before, during, and after any virtual event."
Mention Me and Ometria form a partnership
Referral marketing and customer retention platform, Mention Me announces partnership with AI-powered customer insight and cross-channel marketing platform, Ometria. The partnership means that for the first time in the martech space, brands have the opportunity to promote personalised referral at scale.
The integration requires no client-side tech work to set up and enables online retailers to provide a seamless customer journey with maximised referral conversions. It also enables retailers to have the opportunity to engage with their customers using a range of messaging, including discounts for VIP customers, reminders to use referral codes before expiry and offers for recommended products.
Features include:
Personalised referral landing pages
Targeted email campaigns
Real-time data sync across both Mention Me and Ometria platforms
"Our long-standing relationship with Ometria and mutual happy clients made this partnership an obvious next step for us… It equips brands to serve seamless, personalised customer journeys guaranteed to increase referrals and new customer acquisition. We can't wait to see the results it delivers to mutual clients." - Andy Cockburn, CEO and Co-Founder at Mention Me.
SupportLogic raises $12 million to accelerate its intelligent support platform
Intelligent Support Platform, SupportLogic announced they have raised $12 million of seed and Series A funding, led by Sorenson Ventures. The cash injection is said to help the company drive its market expansion and fuel customer acquisition efforts.
SupportLogic's platform aids Chief Customer Officers and VPs of Customer Support/Success extract the voice of the customer from the company's existing data, with no need to run expensive survey programmes. The Intelligence Platform is able to read every support ticket using natural language processing and deep neural network methodologies.
The software enables organisations to reduce operational costs, reduce costly customer escalations and reduce time to resolution, while helping them scale their teams and improve customer satisfaction.
TransUnion acquire Signal
Global information and insights company, TransUnion, acquire Signal, a customer intelligence technology platform built to expand people-based marketing capabilities.
Signal's customer intelligence solution allows brands to utilise the first-party data they already own for more personalised messages and experiences with their customers. The acquisition will enable new campaigns reach a new level of engagement and depth of reporting that was not available before.
"We are helping our customers use data and insights to provide a better experience for their customers," said Steve Chaouki, President, U.S. Markets, TransUnion.
"Signal's offerings complement our existing marketing solutions, which have historically delivered powerful acquisition capabilities. Signal has great proficiency in customer retention and loyalty. In combining these strengths, we are able to bring our customers a more complete solution."
Supermetrics raise €40m in funding
Finnish martech company, Supermetrics has announced that it has raised €40m in Series B funding and plans to use the cash to expand into data warehousing and grow use of its products globally.
Supermetrics are a leading player in the industry, with over 14,000 clients. Customers include: Warner Brothers, Nestle, L'Oreal and Hubspot.
Their aim is to help marketing teams build better businesses with data by providing the ability to consolidate data and automate reports, enabling them to use analytics to gain key insights for campaigns.
The funding will enable Supermetrics to build on its success by expanding its capabilities to data warehousing, enabling marketers to store larger amounts of historic data, as well as bigger overall data sets, and use them to inform decisions.
"Supermetrics was born out of Mikael's frustration with existing tools – a frustration shared by marketers globally. In the future, we believe that Supermetrics can become the standard for accessing API data for all non-technical users, enabling data-driven decision making across entire organisations." - Alex Lim, partner at IVP.