2021 has seen record growth in M&A activity in the martech sector, with 166 major deals, compared with 85 in 2020.
Luma's 2021 Market Report finds that martech deal activity grew by 95% year on year.
Martech activity was up on 2020 in all four quarters, though Q4 was relatively flat.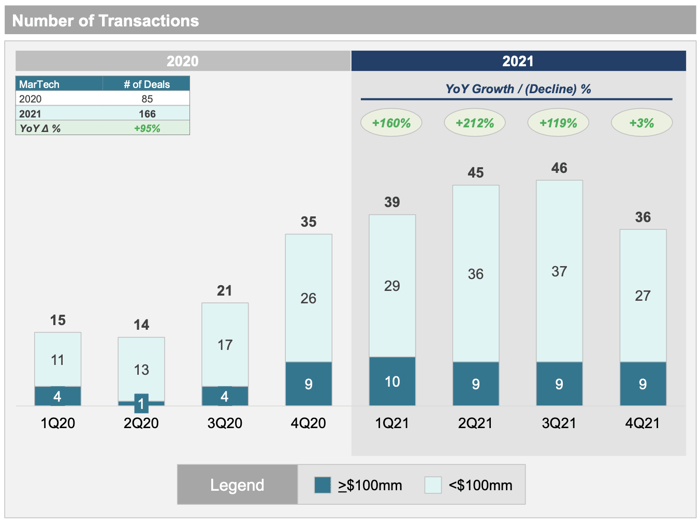 There was also a large rise in deals of $100m or more - 37 in 2021 compared with 18 in the previous year, a rise of 105%.
We've seen some notable deals in the martech sector this year, with Salesforce's acquisition of Slack and Intuit's purchase of Mailchimp being the largest.
It's been a year of growth across the martech sector, and M&A activity reflects this.
With plenty of martech businesses achieving growth and profitability, as well as a strong appetite for investment from private equity buyers, we expect to see more M&A activity in 2022.
Our Martech Report 2021/22, produced in partnership with Moore Kingston Smith, found that the global martech market was worth $344.8bn in 2021, with the market in the UK and North America valued at $149.7bn.
Luma's report also picked out a key theme in activity, around data and identity, with some notable deals in this area. The report picks out some key martech deals in this area, as well as adtech and digital content.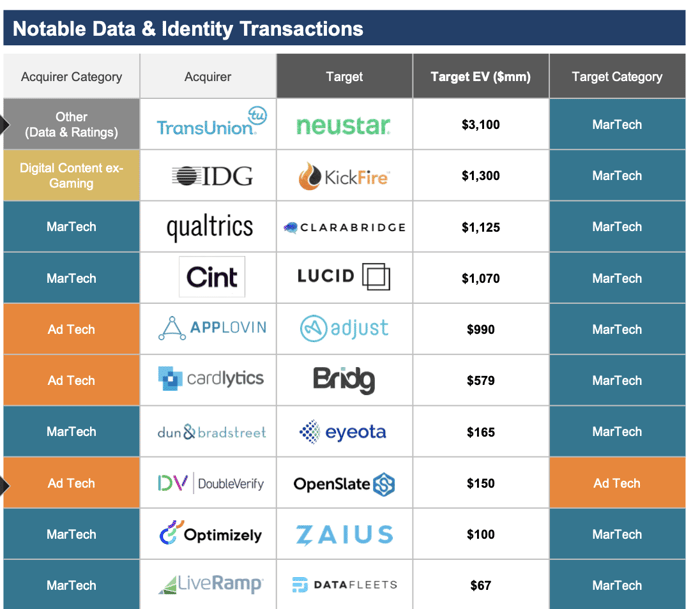 With customer data essential for effective marketing, and for the customer experience as a whole, and the introduction of protections for consumer privacy, tech solutions in this area are very much in demand.
With a growing need to focus on first party data, we can expect to see a focus on tech that helps marketers make best use of this data, and provides the ability to handle customer data and permissions at scale.