Now, we don't mean you should send the CEO of your biggest account a viral video of a baby giraffe walking around. Actually, that might just work- baby giraffes are very, very cute. The CEO has opened their DMs. They've seen the video. You've closed the deal. Success.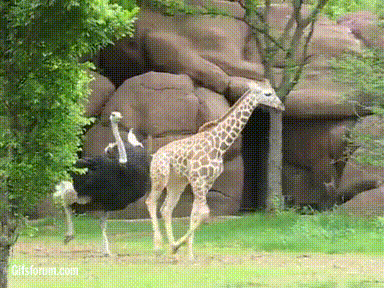 Using social media for ABM can be pretty damn effective. Just like how you end up knowing exactly what Aunt June has for lunch every day, social sites can allow you to understand the needs and pain points of your target accounts. The CMO of Business Corp Limited needs a new CRM; Aunt June didn't like the new roast turkey sandwich from Starbucks.
Basically, it's all about listening. Social media gives you an opportunity to begin a dialogue based on what your target accounts need.
B2B have been transitioning from traditional marketing, to more personalised ABM, or account-based marketing, with around 80% of B2B organisations already implementing the strategy. But it's not all smooth sailing.
ABM requires companies to refocus their efforts around specific accounts, through a number of different techniques. One of these can be social media.
Social media marketing allows you to get to know your company's target accounts, and specific prospects, in a unique way. With a combination of organic reach, paid efforts, social listening and promoting strategies, you can gather information and contact clients through a personalised, cross-channel campaign.
But let's get some definitions out the way:
What is Account-Based Marketing?
ABM is a strategic marketing approach, used by both marketing and sales, that places a greater focus on targeting key accounts and customers for maximum effect.
With ABM:
Key business accounts are marketed to directly, as units of one.

High value accounts are identified and key stakeholders are targeted.

Specific marketing strategies are conducted through various channels to match specific needs and personas.

There's a forced alignment between sales and marketing.

Personalisation at the account level requires the two departments to be in sync, on account-specific messaging.
The ABM approach uses a far higher level of personalisation than a traditional blanket approach - but it also costs a bunch more. However, social media channels can keep the price down. So, how can the two overlap?
Social Media Marketing and ABM
Currently, 4.48 Billion people currently use social media worldwide, more than double than in 2015. In fact, the average social media user engages with an average of 6.6 various social media platforms.
Fun fact: the average person spends 2 hours and 24 minutes on social media a day. So, if someone signed up at 16, and lived to 70, they would spend 5.7 years of their life on social platforms. Wait, is that a fun fact?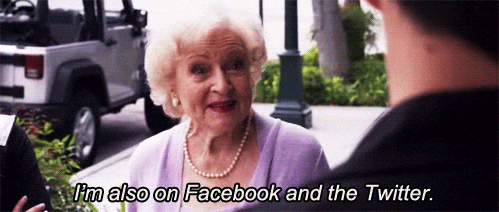 Anyway, the fact is people spend a lot of time on social media, so you've got to meet your prospects where they're at. Building great relationships is the key to a successful B2B ABM strategy, so you've got to use social channels to forge engagement with these target accounts.
Social media fits perfectly into an ABM strategy. Specifically, you can use social media to:
Build trust in your brand. LinkedIn has one of the strongest B2B influences among the social media platforms. So, being verified proves the authenticity and authority of your business. If you build your following, you'll not only gain potential leads, but prove yourself as a thought leader in the space, which will strengthen your relationship with clients and prospects.
Identify key decision makers. Information is abundant online, so you can use this to identify who you should be building a relationship with. Then, you can identify pain points and desires. This is another job for LinkedIn - not only can you see the individual profile, but you can then move onto all the colleagues of that individual. An easy way to build a list.
Deliver information. In short and consumable ways, you can deliver the information your clients need. Then, this can be used to guide them towards making a purchase or a decision.
"Social media is great for relationship building and nurturing which fits well in the longer-term process often part of account-based marketing. Marketers should use social media to stay engaged with their accounts at scale — share relevant content with them, etc," says Craig Rosenberg, co-founder and chief analyst at TOPO.
"In account-based marketing, the fact that people don't click through and download white papers from social media doesn't matter because the only metric that matters is revenue from their target accounts."
So, what benefits can social media have with ABM? Well, first of all:
Social media Can...Make Your ABM More Cost-Effective.
Marketing tends to be where a company spends its money. And we're worth it, right guys? ABM is useful in that it allows marketers to track which channels are generating a profit. Plus, it's also responsible for high returns in 85% of cases. But, it's time consuming, and as a result, money intensive. So, how can social media cut costs?
Well it can:
Highlight higher-quality leads, based on how interactive and engaged they are.
Can cost absolutely nothing, other than some elbow grease.
Test messaging among different audiences, test campaigns before they're used on more expensive channels.
Another social media technique that can be used as a cost-effective measure is micro-targeted ads. This is a form of online advertising that analyses personal data, to identify interests of your prospects, in order to influence their actions. And they're typically very cost effective.
Both Facebook and LinkedIn allow you to display ads to individuals working at specific companies, with LinkedIn going a step further with their Account Targeting system. This means you can micro-target ABM campaigns to people in specific roles, in specific companies. This gets your content in front of multiple sets of eyes at your desired company.
One micro-targeted Webtrends Facebook campaign resulted in 3,000 impressions, 9 clicks and four new likes from the target account alone. The total cost for the campaign was $5.67 - Less than Aunt June's Turkey Sandwich.
Social Media Can...Utilise Personalised Content to its Fullest
Personalisation is a crucial part of ABM, and 56% of marketers agree, stating that personalised content is key to the success of ABM.
So, you can use all that information you've gathered to curate personalised content that really resonates with your prospects. Take the effort to write compelling and meaningful social media posts that will add value to their news feed.
Now, it's not just a case of speaking at your clients. Instead, you can use your feed to listen. Social media can act as a 24/7 social listening tool in order to really get to know your customer. What hashtags are they using? What content is resonating with them? Then, you can go back to them with personalised content.
Providing personalised content allows every single customer to get the VIP treatment. Ways to do this include:
Sharing personalised videos that speak directly to target accounts
Answer FAQs in videos, texts, or images
Create polls or surveys
Run interactive contests and quizzes
Invite contacts to live streams
Republish their content or quote their company in posts
Invite them to write guest posts
Publish relevant case studies
After utilising a few of these, you can then bring out the knowledge you have about your industry and products, which are relevant to the target account.
Also, make sure you consider which forms of content, and which social media channel, will be most impactful for that prospect.
Social Media Can...Align Sales and Marketing
Sales and marketing teams that ABM together, stick together. In fact, 6% more together. Teams that collaborate on ABM approaches can be up to 6% more likely to exceed revenue goals than teams less ABM-focused. Plus, 87% of sales and marketing leaders say collaboration between the two teams enables critical business growth.
How does this all work? Well, marketers can identify and nurture target accounts on social media, and set them up for a smooth handover to sales at the right time. Plus, marketers can study target accounts through social media insights, and develop a relationship with them, then provide salespeople with a strong context for taking things forward. They can then take over the engagement that the marketers have built on social media.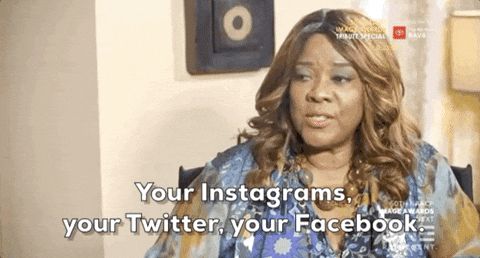 Plus, the sales team can include the target accounts in ABM email outreach, in order to push them ahead in the buyer's journey.
So, marketing is warming up accounts, making the whole process less sales-y, communicating with clients on their terms. And then sales is going in for the kill.
Remember, the longer a lead stays in the funnel, the more likely they are to fall out of it. ABM blends the two teams to create a seamless funnel that guides leads through the process, shortening timelines and increasing conversion rates.