In more challenging economic conditions, B2B marketers are under greater pressure to justify marketing budgets, and defend their spending.
Integrate's State of B2B Marketing Budgets report surveyed marketers about their key budget challenges over the past six months.
With 40% of respondents reporting headcount reductions in their marketing teams, and 38% experiencing budget cuts, conditions are difficult for many marketers.
Around the same number of respondents are reporting increases in marketing budgets as are experiencing reduced budgets. Key drivers of budget changes include economic conditions and inflation.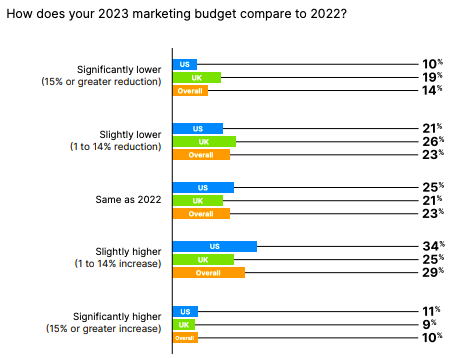 Our 2022/2023 State of Martech report found that 63% of CMOs expected their martech budget to increase in 2023, and in a time when some budgets are being cut, marketers intend to increase send on marketing operations and technology.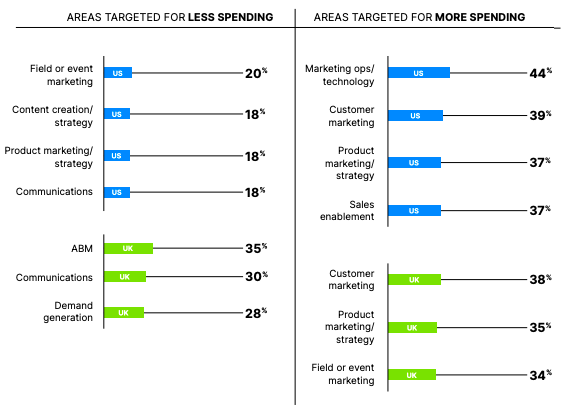 Even in tougher economic conditions, if marketers can show a return on investment in areas such as martech, they can still gain buy-in from management, and protect their budgets.
However, data is a key challenge for marketers looking to justify budgets, with 45% of respondents seeing their top challenge as using data to inform decisions and measure marketing performance.
The good news for marketers is that investments in martech and marketing operations are proving to be worthwhile.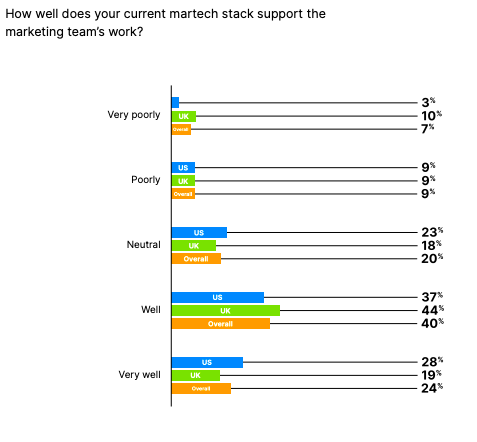 64% of marketers report that the martech stack supports the marketing team's work well or very well, an improvement from 48% in last year's survey.