Partner Content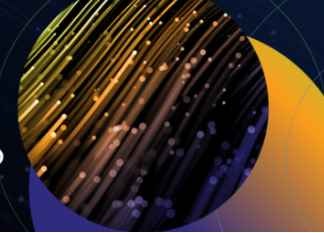 B2B marketing has always been hard. We've had to make do with a dizzying array of technologies that don't quite suit our needs and an ever-growing lumascape of said technologies. We've had to endure increasingly complex buying journeys with an ever-growing number of people involved in the purchase process. When the pandemic hit, we had to adjust to a new reality that shifted how buyers work, consume content, engage with vendors, and research, evaluate and make purchase decisions. No big deal.
Clearly the tools and tactics of before, much of which were devised and built before the iPhone, are no longer up to scratch. Too many marketing and sales teams are plagued by disconnected data, creating silos that hold us back from delivering intelligent buyer journeys. As a result, we've been unable to create meaningful experiences that engage our audiences, which in turn prevents us from capturing the insights to improve results. It's a vicious cycle of random acts of marketing.
This current state sets us up to fail.
Today, buyers call the shots, as they should. As a result, we need to rethink our B2B marketing strategies. We need to be buyer-driven and act with more precision, more touchpoints, and greater agility. We need an omnichannel, buyer-driven approach. We need Precision Demand Marketing . Precision Demand Marketing allows us to connect our marketing efforts across channels, respond to buyers' needs and interests in accordance with their preferences, learn with every interaction how to optimise our marketing campaigns. It's B2B marketing nirvana.
Integrate's Demand Acceleration Platform
We built the Integrate Demand Acceleration Platform (DAP) to move marketers toward Precision Demand Marketing. Integrate's DAP supplies a scalable solution for high-growth and enterprise organisations to drive omnichannel demand strategies, orchestrate intelligent buyer and account journeys, convert more leads and accounts to revenue, and prove marketing return on investment. More specifically, the Integrate DAP empowers B2B marketers with precision by:
Increasing conversions of marketing-generated leads.

Ensuring all leads generated are opted in and GDPR compliant, creating data that's 100% marketable, and ready for activation in connected systems.

Saving demand, digital and marketing operations teams time, budget, and resources.
Delivering real-time, actionable measurement reports on the accounts, campaigns, sources, or content that are driving results.
Understanding, measuring, and optimising budget spend across demand channels.

Supplying insight across demand channels to centralise data sources and reduce silos.
Integrate's DAP also allows B2B marketers to execute more personalised buyer experiences. It offers the cross-channel performance visibility that enables informed, data-driven decisions on digital advertising campaigns, ensuring each campaign engages the right buyers with the right messages at the right times.
With DAP, marketers can connect the essential data, technology and service providers they need together in the platform to streamline their demand efforts and increase performance.
A Platform of Partners
Today, B2B marketing teams have on average, 50+ technologies and account-based marketing demand generation tools. The Demand Acceleration Platform supports that tech ecosystem through hundreds of partnerships with marketing technology companies, data partners, service companies, and agencies. With the DAP, you have access to:
Trade shows and in-person events

Key industry publications

Prebuilt connections to our data partnerships

A mobile and desktop display ad network

Millions of subscribers on LinkedIn and Facebook

Market leading marketing automation and CRM technologies

Marketing consultants and agencies who specialise in Demand Acceleration Platforms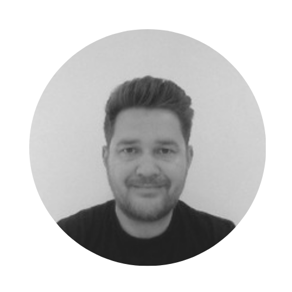 The Demand Acceleration Platform opens a world of possibilities for B2B marketers and their tech stacks, bridging both digital and physical channels to enable one connected experience and effort. It also allows you to measure and optimise across channels, all while maximising the investment you've made in systems like marketing automation and CRM, which require clean and intelligent data for peak performance.
Simon Roberts, Strategic Account Director at Integrate
To learn more about putting the Integrate Demand Acceleration Platform to work for you, please visit www.integrate.com/uk/demand-acceleration-platform