It's the fight of the century. What's the difference between growth marketing and growth hacking, and which should you invest your time in? Will growth hacking be K.O'd in the first round, or will the scrappy underdog dominate? There goes the bell. Ding ding ding.
In the most simple term possible: growth hacking is fast, and growth marketing is slow.
Growth hacking aims to get quick results and rapid growth, while growth marketing is all about focusing on deeper research, utilised over a longer time period in order to aim for sustainable growth.
So, if you're starting up a, well, start-up, it makes sense for you to add a little bit of growth hacking spice to your campaigns. But if you're an established business, but are looking to make your foundations more solid, it's worth looking into growth marketing.
The strategy is different too. Growth hacking is all about using data-driven experimentation to grow a company, by any means necessary. Growth marketing uses a systematic process with multiple strategies to build brands, acquire customers, and encourage them to tell others about a product.
So, now we've had a quick look into how they compare, let's jump into how they stand up on their own. It's all about the stats.
What is...Growth Hacking?
Think small budget, small amount of time, big growth. So, growth hacking answers the question: "How can I gain as many customers as possible, with limited resources?" It's about focusing on the most cost-effective solutions.
No wonder it's become so popular for start-ups. But no one is born a growth hacker. They're made, not born. So, we've started to see a proliferation of courses designed to teach the craft.
The term "growth hacking" was coined by Sean Ellis, founder and CEO of GrowthHackers, in 2010, and offers a term that goes beyond "growth" or "growth marketing", and instead focuses on an extra bit of effort on top of current plans. This is summarised by Ward van Gasteren, who suggests that:
"Growth hacking is great to kickstart growth, test new opportunities and see what tactics work.
Marketers should be there to continue where the growth hackers left off: build out those strategies, maintain customer engagement and keep tactics fresh and relevant."
So, how will growth hacking benefit your business? Well, it can allow for:
Flexibility

The discovery of new business models, or product ideas

The generation of qualified leads

Building brand reputation and identity

Cost-effectiveness and improved ROI

Scalable marketing strategies

The discovery of data-driven strategies
Let's have a look at an example: Tesla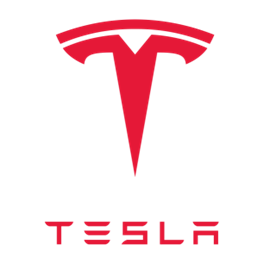 600,000 cars were produced. $0 spend on marketing strategy. How did Tesla do it?
Well, as Tesla isn't a traditional car manufacturer, it wouldn't make sense for them to market like traditional car manufacturers. Instead they, like DSC, utilised their customers.
Selling a lifestyle and an image, not a product, the car company made sure their customers were chomping at the bit to show off their purchases. Plus, when a customer purchased a Tesla, they felt as if they were representing the modern sleek image, and sustainability, that the brand stands for.
They leveraged also two specific tactics: Scarcity and Exclusivity.
Car production was made-to-order, so the product, and as a result the experience, was highly personalised.
"The best way to ensure growth is structured continuity and sustainability. How we see "growth hacking" at NBT is more like a shortcut solution, or what we call a growth tactic, instead of a long-term growth marketing strategy."

Yağmur Dölek, Director, NBT Growth Services
What is...Growth Marketing?
Also known as "traditional marketing 2.0", growth marketing is oriented toward finding good customers who fit a company's ideal profile. Then, they figure out how to help them, to insure they make another purchase, and also become advocates for the brand.
Growth marketers tend to use brand marketing to differentiate a product or company from their competition and create content to retain customers and encourage their recommendations. Then, growth hacks are used by these growth marketers in a systematic way, so these hacks can be used to cause long-term impacts. This is in order to focus on sustainable, long-term growth.
Growth Marketing doesn't just stand in comparison to growth hacking, but traditional marketing too. Traditional marketing tends to rely on the same old hat techniques to reach customers. These marketers might get results, but the returns are likely to diminish over time, as the technique refused to change with the customer.
In contrast, growth marketers use techniques to experiment with different channels and strategies frequently, optimising their tests to determine how to best optimise their marketing spend.
Growth marketers will often build and deliver highly tailored, individualised messaging aligned with their customers' needs.
What is...The Difference?
There are a number of similarities and differences between growth marketing and growth hacking. Both techniques look to gain new customers and monetise them long-term, and they both utilise data and experimentation to achieve their goals.
But let's take a look at some differences.
Growth hacking tends to be about growth by any means necessary, which means they may lose focus on the brand. However, growth marketing is about building the brand, and it's hard to put data on tactics related to brand marketing.
Growth hacking tends to be done very quickly, so the long-term aspects of the growth plans often lose focus. As growth marketing is more focused on the far-away and long-term, every action becomes targeted towards a primary goal.
Sometimes growth hacks, though ingenious, can not work as well the second or third time when other companies start to catch on. Growth marketing, on the other hand, breeds and requires consistency.
But growth hacking can also benefit your business in the following ways, as it allows for:
Flexibility

The discovery of new business models, or product ideas

The generation of qualified leads

Building brand reputation and identity

Cost-effectiveness and improved ROI

Scalable marketing strategies

The discovery of data-driven strategies
As you can see, many parts of growth hacking rely on technology and utilising it to its fullest extent, whereas growth marketing also looks into people, competition, and business as it exists in the real world.
But there are also a few similarities, the biggest one being that they both rely on data. Data is critical to all marketing methodologies, especially in these two areas.
As growth hackers are constantly strategizing and experimenting, they need instant access to data in the moment, whether it's through A/B testing or lead gen info, in order to test and conduct theories.
Growth marketers, on the other hand, use data for the long game. Data is used to make updates to long-term strategy and maintain a high-level view of the ultimate desired outcome, which is brand growth and revenue growth.
This approach to data shows growth marketing and growth hacking can work together, as the data desired by growth marketers takes time, but while they're waiting for their long-term and sustainable outcomes, growth hackers can make the adjustments that push the strategy further.