Social selling. The name, pretty self-explanatory and the aim, pretty simple. Salespeople, utilising social media to yep, you guessed it, sell.
Though it may require averting your attention to a different social platform, your daily social media rituals are about to come in handy.
Instead of reacting *shocked face* to Jane's downstairs toilet transformation, support your clients in engaging in their recent social posts. Rather than sending your teenage daughter (another) friend request, build your connections with potential prospects. And just as you're about to share your 5th inspirational quote of the day, instead, share an insightful statistic about your industry.
Whether it be connecting, commenting, liking, or sharing potential customers' activity, by the power vested in social selling, sales reps can create meaningful relationships and increase their own credibility amongst prospects.
Social selling is #hashtag trending in the salestech-sphere and there are a good number of reasons why. We'll give you 3.
1. Target the right people
You don't have to be the savviest salesperson on the block to search and scroll through a target company's page and pin-point exactly who you should be talking to.
With tools such as LinkedIn Sales Navigator providing company news, information, organisation structure and account activity, within just a couple of clicks, you can discover who holds the budget, who makes the decisions and who's ready to have the conversation. Cha-ching.
2. Build personal relationships
With your customers freely sharing their needs, wants, and pain points on their profiles, all you have to do is listen. This enables your first point of contact to be personalised, relevant, and helpful. That's right my friend, you've struck solid gold.
According to LinkedIn, 62% of B2B customers respond to salespeople who connect by sharing content and insights that are relevant to the buyer. Start the conversation yourself, share your own posts and helpful insights you know will be of interest to your prospects. Encourage others to share them too and join in the conversation. Building a strong network via social channels will not only allow you to seek new connections through existing and mutual relationships, it can also create an immediate sense of trust and rapport.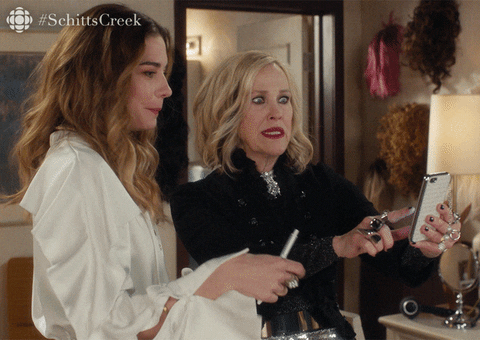 3. Your prospects are already engaging in social buying
Just as salespeople are using social research strategies to identify prospects, those prospects are using the same strategies to seek potential vendors. They may have already researched and developed an opinion about a company before anyone has sent the first message.
In fact, IDC found that 75% of B2B buyers and 84% of executives use contacts and information from social networks as part of their purchase process.
The great news for salespeople is that, according to LinkedIn, 76% of buyers are ready to have sales conversations on social media.
So, if you're not doing the selling, your competitors are.
Sales breaks down to building relationships, establishing rapport and providing the right solution to the right prospect at just the right time. And social selling is no exception. By utilising the right social platforms to build a powerful network, you maximise the benefits of existing relationships and continue to form new connections with prospects who actually want to hear from you.
Some might even say that social selling has the potential to eliminate the dreaded cold call once and for all…
Want to find out what else is trending in the salestech-sphere? Of course you do. Check out our latest Salestech Guide.
You better believe the salestech doesn't stop there. We've got some of the leading names in the biz delivering salestech sesh's in our up-coming #MarTechFest Dial Up Series 3. Don't miss it!