My local bagel shop is teaming up with the pigeons who live in the rafters to provide breadcrumbs to hungry birds. Well, then, I can't deny them my custom now, can I? Could you add an apple turnover to my order too, please. 🍩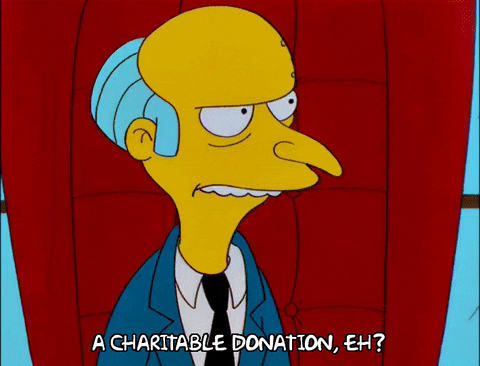 In 1973, Congress passed the Endangered Species Act (ESA) In response, 7-Eleven sold Endangered Species Cups, with 1 cent from each sale of a cup donated to the National Wildlife Federation. Donations from the program totalled $250,000.
Though cause marketing has evolved since then, it all comes back to the same basic principles; people like to do good, be seen to be doing good, and buy from brands who are seen to be doing good.
And, especially since the pandemic, cause marketing has made a bit of a comeback. Many big brands recognise the importance of contributing to their communities - and it doesn't hurt that it has a big impact on consumer opinion.
In fact, IBM research found that 40% of customers can now be described as 'purpose-driven', meaning they seek out companies that align with their values. Think of it as a higher, socially-conscious version of personalisation; people want brands that reflect themselves, and see the company's behaviour outside their product as an extension of their own values.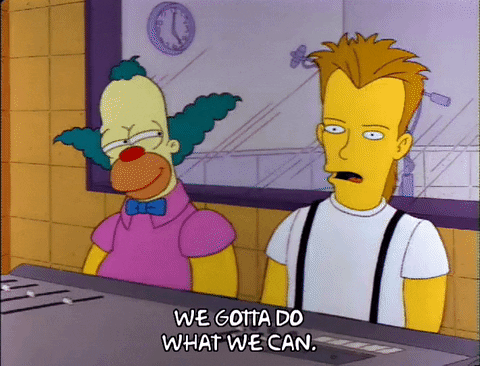 Basically, if someone is wearing a product, and finds out they have views that conflict with their priorities, they're unlikely to buy from that brand again, and may even get rid of their current products. That branded hoodie is going straight into the bin.
They can't have their friends knowing they are collaborating with an undesirable brand, after all. Overall, modern customers are buying more than the product - they're buying the entire brand.
It's no surprise, then, that Deloitte's Global Millennial Survey 2021 found that Millennial and Gen Z consumers are the most likely to shun companies who conflict with, or don't share, their personal values.
So, cause marketing can improve customer relationships, and dramatically increase customer loyalty. Remember, increasing a customer's loyalty by just 7% can increase lifetime profits per customer by as much as 85%. Plus, loyal customers are more likely to purchase repeatedly - increasing retention of only 5% of customers can result in increased revenue of 25% to a whopping 95%.
But how do you do this correctly? Social issues are a tricky road to tread, and as Seth Godin said: "You can't fool all the people, not even most of the time. And people once unfooled, talk about the experience."
So, let's make like a crappy best man's speech, and start with some definitions. Webster's Dictionary defines Cause Marketing as etc. etc.
What is Cause-Related Marketing?
Cause marketing does what it says on the tin. These campaigns tend to market a specific idea, cause or goal, rather than a specific product or service directly.
These social or charitable campaigns are often promoted by for-profit brands, in order to improve customer perception, mend brand image, contribute to brand-relevant social issues, or all of the above.
Although it was originally an offline kind of deal, cause marketing has found its home on the web. This way companies have been able to leverage digital marketing, and online channels, alongside other forms of offline marketing, like print, to create some hard-hitting campaigns.
This integrated marketing allows customers to take a far more active approach to cause marketing, giving them the chance to decide what causes they support with their hard earned cash.
So, a customer might build up their loyalty points at a company, and then redeem them as cash donations for a charity of their choosing. The use of digital tech in this case is vital; from the collection of the points, to the use of an app, to the connection to a large number of charities.
A successful cause marketing campaign can bring many benefits to a brand, from generating new leads, to building trust with current customers. And with 46% of consumers paying close attention to a brand's actions, it's important to get it right. So, you have to ask:
How can tech help?
Cause marketing has been, and will continue to be, changed and evolved by digital programmes. This can range from the web, to smartphones to social media, to even location-based marketing services.
Digital cause marketing can utilise online platforms to initially engage customers around a cause, and then use technology to facilitate the fundraising, awareness, and donation.
Thinking beyond the bucket held by a freezing volunteer on a high street, the web creates a new platform for charity/for-profit company collaborations. Online campaigns are engaging customers where they tend to 'hang out' online, and act as an alternative to in-store programmes.
In fact, retailers offer customers chances to donate at checkout, or promote purchase-triggered donations to users, making participation easy and visible. Plus, social platforms like Facebook have seen an influx of digital cause marketing campaigns for many different types of companies.
Though, people often get confused between cause marketing and ethical marketing. One of the biggest differences between the two is that cause marketing focuses on a specific objective, whereas ethical marketing focuses on broader marketing principles that apply to many aspects within a company's marketing efforts.
How do you build a successful cause marketing campaign?
Though it might seem easy to chuck a well-wishing message at any social cause that comes your way, there's a lot of details to consider and fine-lines to tread in order to do this correctly. So, first up, you'll need to:
Identify your chosen cause. Preferably, your charity or social issue should reflect the brand or values of your company, in order to seem genuine.
Determine the contribution you'll make. This doesn't have to be a huge donation. In fact, other non-monetary donations tend to come across as more proactive and meaningful. Consumers almost expect companies to chuck money at the issue, but showing you're willing to donate time, or give a platform to individuals can show active intention. So, you could try out email marketing campaigns, photography for social media, or copywriting for online and print.
Involve your audience. Everything in these campaigns should revolve around your audience. This shouldn't just extend to the causes you choose, but how you spread your message.
They can drive the entire thing, if you do it well. By using social media, or a custom landing page, you can motivate your audience to participate using word-of-mouth, social promotion, or even UGC.
Using CRM software can help you to find the right audience, while raising awareness for your non-profit partners, and can ensure you create messages and follow ups that are detailed and personalised.
Also consider the topics your audience value most; for example, if you primarily market towards Gen-Z, you might veer towards the following topics: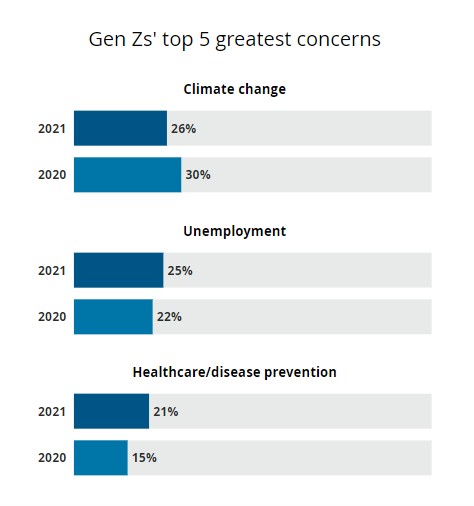 Promote together. If you and a non-profit partner cooperate to promote the campaign, it's likely to get far more airtime. Think about tagging each other in social posts, or announcing the collaboration in a newsletter.
Check Language. Make sure everything's up to scratch - you don't want a misplaced word to derail your whole message. This means removing any language that might be considered insensitive; keep everything inclusive and respectful.
So, let's jump into some examples.
Number One: The Body Shop's 'Time to Care'.
In 2020, wellness and cosmetics company The Body Shop chose to run a campaign for healthcare workers, to thank them for their work during the pandemic.
As a result, they created the 'Time to Care' campaign, which supported health, wellness, and kindness.
Out of this came the #TimeToCare hashtag. This involved the company posting content about self-care and health, with giveaways coordinated with the hashtag. They also encouraged people, and influencers, to post their own self-care tips.
On top of this was 4M worth of product donations, with care packages sent to support healthcare workers, volunteers, and people in assisted living. Out of all of this came a vocal, interactive, and effective campaign.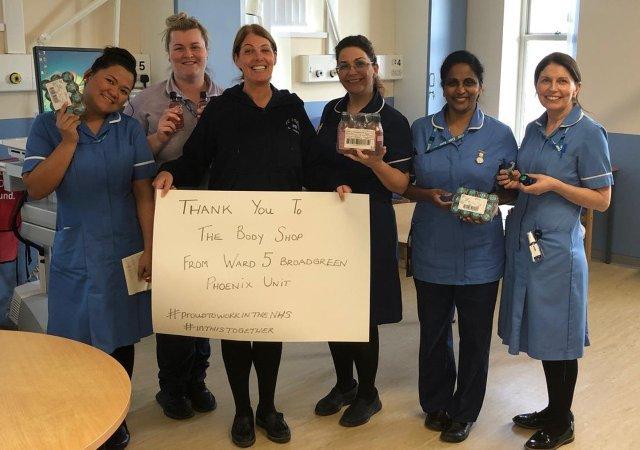 The Body Shop is no stranger to cause marketing. They also released the hashtag #ForeverAgainstAnimalTesting, promoting both the social issue, and also outlining the values of their brand. This improves the brand's reputation with current customers, and pushes them as a conscientious company in the eyes of potential prospects.
As a result, celebrities and influencers jumped on the hashtag, in order to spread the word and align themselves with the cause. This led to 8M signatures on their petition to ban animal testing, sent to the United Nations.
Number Two: Red Nose Day and Walgreens
This is another campaign which made full use of social media.
Walgreens partnered with Red Nose Day to raise money for children living in poverty, by offering the iconic red noses for purchase, with all proceeds going to the charity. Customers had their experience bought online, where they were encouraged to take pictures with the noses, and wear them to other Red Nose Day fundraising events.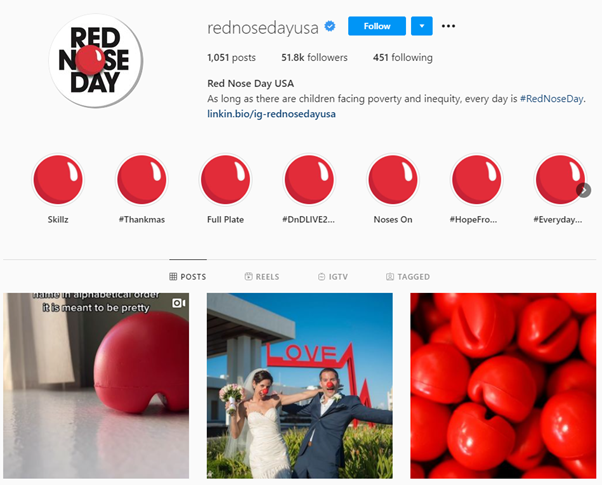 This leveraged the power of influencer marketing, from anywhere from mega- to nano-influencers, plus the virality of social media marketing. Plus, a nice little smattering of UGC, and experiential marketing. All of this led to a good deal of public awareness, both online and offline.
Number Three: Kenneth Cole's 'Tied with Pride'
This is not the first of Kenneth Cole's social justice initiatives, with the brand establishing themselves as an equality-conscious company through a number of different campaigns.
One of the most notable is their 'Tied with Pride' campaign, which combined a line of rainbow-detailed products with a fundraising campaign, backed by digital and social promotion, including a full length ad.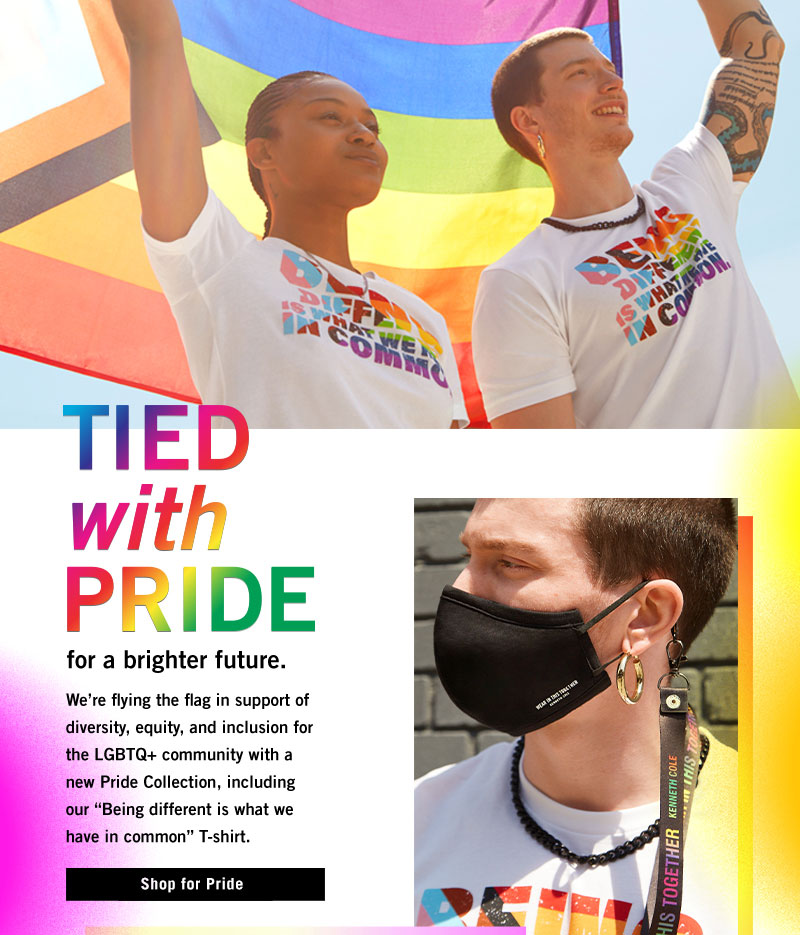 This approach aimed to outline Kenneth Cole's mission of 'Look Good, For Good', with a dose of authenticity resulting from an ingrained and long-term promotion of social issues. It's not a case of just jumping on a bandwagon so to their audience, it doesn't feel like pandering.
Kenneth Cole's website states that, "For over 35 years, in conjunction with the Kenneth Cole Foundation, we have sought to make a meaningful difference in our community and our business with a focus on Public Health and Civil Liberties".
So, that's a good example of what to do. But really get it, let's check out a case of what not to do.
Number Four: Mastercard
At the Fifa World Cup in 2018, Mastercard ran a campaign that came across as insensitive and out-of-touch. So, what did it involve?
The brand promised to donate 10,000 meals to children in developing countries. Sounds nice right? But that's when it began to go wrong.
To tie the campaign to the sporting event, they said they would donate the promised meals every time Messi or Neymar Jr scored a goal. So, you can guess what happened next.
There was an immediate social outcry, which stated that the multibillion dollar company should make the donation regardless. In the end, Mastercard donated the meals, but were left with the consequences of the blunder.