So, it was a surprise to us when we found out Salestech wasn't just a salesman wearing a Fitbit. How else is he supposed to track how many steps he's done chasing down those leads, am I right?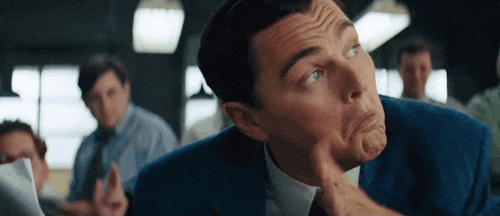 But first up, a quick run down for all the uninitiated. What is Salestech?
Salestech is the combination of sales, and tech. I know, mad.
Basically, it's the tools that are designed to help improve the productivity, speed, closing, coverage, and more, of sales teams. With 28% of Sales Directors and VPs working more than 60 hours per week, this streamlining is desperately needed.
So, what are the key trends in this rapidly expanding landscape? Well, we'll start with:
Account Based Marketing, or ABM
ABM is a strategy that focuses resources on a set of target accounts within a market. It's all about establishing meaningful relationships with a small group of VIPs, with the highest ROIs. OMG, WTF, and the rest of the three letter acronyms.
"Capturing the attention of buyers today looks a lot different than it did just a few years ago," reports Marketo.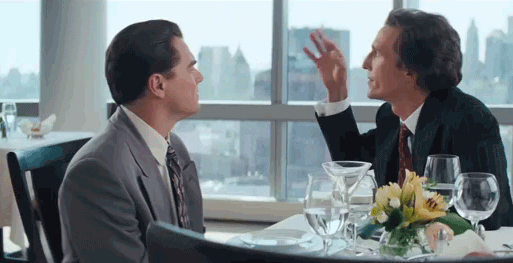 "In the engagement economy - an era where everyone and everything is connected - new and evolving channels, strategies, and technologies allow marketers to connect with customers on an entirely new level."
Salestech tools basically allow sales teams and marketers to harness all the benefits of ABM. These can include:
Clear and prioritised ROI

Easy analysis of the effectiveness of campaigns

Alignment of marketing and sales teams

Minimising resource waste

Higher engagement rates of content
"Marketing is no longer a one-way street—you cannot simply shove promotions to your prospects. You need to engage in an active dialogue and ABM lets you do that with unparalleled precision."
- Shari Johnston, SVP of Marketing, Radius
Video Selling
It's competitive out there, you know. So, what do you do, when the going gets tough? Well, the tough get going, and then they go straight to YouTube.
More and more sales teams are turning to video communication techniques to get noticed. And Hubspot have suggested that video prospecting is the number one skill every sales development rep needs to master.
This is all about short, engaging clips, no more than two minutes long. That's two TikTok videos for all you Gen Z-ers. Or 2.41% of a David Attenborough Documentary for all you Boomers. Introduce yourselves, deliver value, and ask to schedule a call. Easy as.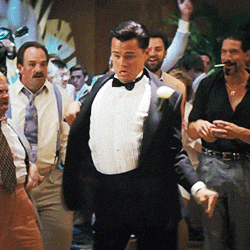 Video selling used to be a nice add-on. But now, it's vital. Video adoption among marketing and sales teams has been increasing pretty rapidly over the last few years, from 63% of businesses using video for marketing and sales in 2017, to 87% in 2019.
Plus, video presentations, pitches, and run-throughs can communicate a quick message in a memorable way. It is now the preferred content consumption format, after all. But remember to:
Include videos in your sales emails

Make your videos face-to-face

Use video on LinkedIn, to connect with leads

Record personalised videos for leads
Social Selling
Social selling is pretty effective with B2B for an obvious reason, it builds long-lasting, long-term relationships.
"This sales tactic searches for and engages with prospects online, where customers already spend considerable time. Since 97% of customers research products online and 47% of buyers view at least three to five pieces of content before contacting a sales representative," says Adrian Fisher, writing for Forbes.
Social selling is all about a long-form approach that engages clients in a softer way, instead of aggressive hard selling. You might prove your value to customers through content, such as on LinkedIn. 89% of top-performing salespeople stated that social sites like LinkedIn are important in closing deals.
You can even turn your virtual events into social selling opportunities:
Industry experts can use speaking opportunities for branding and sales purposes, increasing their own personal status and, as a result, that of the business.




Though networking might be a bit more difficult virtually, the conversation could be moved to another platform, perhaps LinkedIn.




Attendee lists, emails, or social media hashtags can be used to connect with interested individuals after the event, to chat more, or to find potential prospects.




Content produced for the event can even be repurposed, through posting it on social networks to spark further discussion.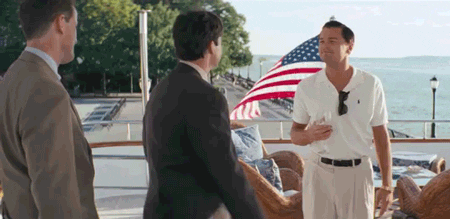 Conversational Marketing and Sales
AI, AI, AI. Everything this day is about AI. But if you want a rich, enhanced, and human conversation, you gotta trust the robots.
Conversational sales and marketing solutions have the ability to enhance the customer experience by allowing for rapid responses to any query or question. Plus, you free up time for sales teams that no longer have to spend hour after hour responding to FAQs.
Though, it might be the combination of human and machine that makes for the best CX. You might have a little chat with Wall-e, who will then send the client over to the salesperson to continue the conversation.