Web3 could very well be the future of the internet. It involves a space where people operate on decentralised, almost anonymous platforms. This means moving away from the big, guiding hands of tech giants like Google, Facebook, and Twitter.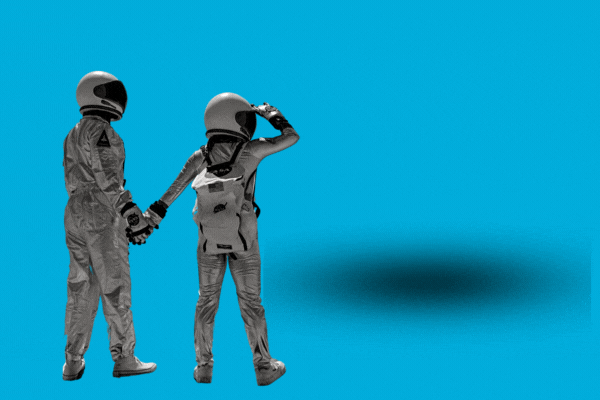 Web 3.0 was originally called the Semantic Web by World Wide Web inventor Tim Berners-Lee, and was conceived as a more autonomous, intelligent, and open internet.
This internet would involve AI and ML which would process content like a "global brain", with all data being connected in a way that is contextual and conceptual. But this didn't pan out. The tech just wasn't.
What has grown from Web 2.0 is more similar to Berners-Lee's original web, which he described as a place where "no permission is needed from a central authority to post anything … there is no central controlling node, and so no single point of failure … and no "kill switch".
So, the decentralised technologies that have exploded in the last few years - De-Fi, Blockchain, NFTs, AR Cloud, Distributed ledgers, AI and ML, and The Metaverse - will mean a move toward data decentralisation and a transparent, secure internet. Something that seems almost alien compared to Web 2.0's centralisation, data surveillance, and all-too-accurate prevalent advertising.
This all leads to a Web 3.0 where users interact in a decentralised way, but with security. From money to information, all exchanges are conducted without the need for tech companies, banks, or any other middlemen.
So if Web 2.0 makes the user the product, Web 3.0 makes the user the content owner.
A few elements that define Web 3.0 may include:
Semantic web, where web tech is improved to create, share, and connect content through search and analysis, based on comprehension, not key words.

AI and ML

Connectivity of multiple applications and devices, through the Internet of Things

3-D graphics

Interactivity without the need to go through a trusted intermediary

Participation without the need for authorisation from a governing body
Thanks to Geeksforgeeks.org, we can see all of this in a handy lil table. Very Web 1.0 of them: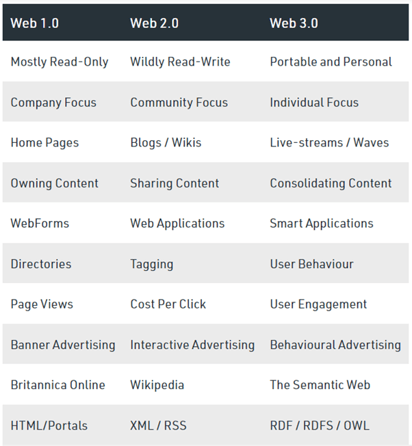 The History of Web3
Web 3.0 Market Growth
Public Response to Web3
Asia-Pacific

Embracing Of Web3
One region that is seeing the most action is Asia-Pacific. Thanks to a boom in DeFi, cryptocurrency activities have grown over 700% in the region"
All of this has boosted conversations around the future of digital technologies, more specifically, the future of the internet as Web3.
China has the highest search popularity of the term web3.
Web3 Developers and Job Roles
Web 3 and Hacking
Nearly 77% believe that the metaverse "can cause serious harm to modern society," per a recent survey from customer service platform Tidio. The survey, which received feedback from 1,000 participants, identified three major causes of anxiety related to the metaverse and its potentially negative social impacts: "addiction to a simulated reality" was the number one concern, followed by "privacy issues" and "mental health issues," which were tied for second
According to a recent study by Web 3 security firm Beosin, over $718 million were lost to Web 3-related schemes during the second quarter of 2022.
The report says 48 major "attacks" were responsible for the losses incurred. Each accounted for over $100 million in losses, with 28 incurring losses of $1 million to $10 million.
According to the data, the most common attack method was to exploit vulnerabilities in the smart contract code, resulting in the loss of $138 million. These comprised 45.8% of attacks, compared to 50% in Q1.
By project type, DeFi continues to have the greatest rekt frequency; approximately 79.2% of attacks occur in the DeFi domain.
Approximately $418.89 million in stolen funds were transferred to Tornado.cash by hackers, representing 58.3% of the total amount stolen during the quarter.
Forty-three major rug pull incidents on the chain were monitored this quarter, with total losses of approximately $34,266,402. From incomplete statistics, Discord servers were hacked more than 151 times. Rug pull and phishing security incidents were frequent in May and June.
The report also mentioned that Ethereum saw a loss of $381.35 million last quarter due to the hacking spree.