Blog Post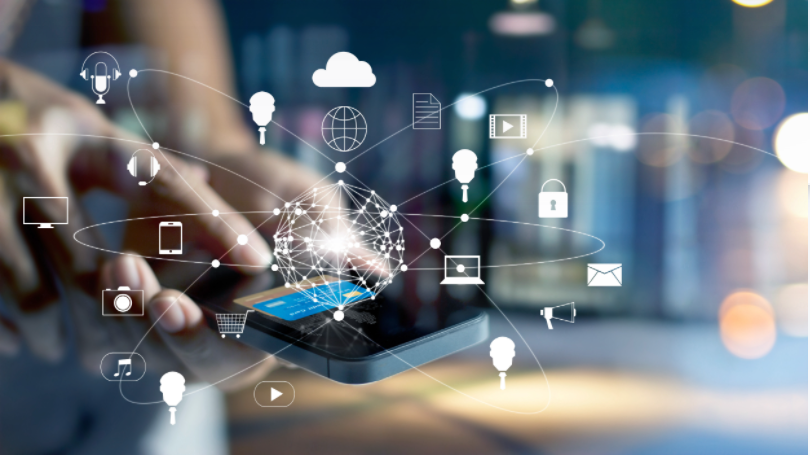 In the first article of this series, we combined panel-based and people-based marketing to create a holistic marketing strategy (UNKNOWN + KNOWN), since a shift away from a personalised customer experience orchestrated across all digital channels is no longer conceivable. Continuously acquiring new information on customers and prospects for the specific purpose of personalisation has the potential to significantly increase both the effectiveness and efficiency of marketing.
What role does analytics play in marketing?
What role does analytics play in marketing? What can analytics add to a holistic marketing strategy combining panel-based and people-based marketing?
Analytics delivers
an all-round impression
Whenever we communicate, we should always ask ourselves the same questions, regardless of what marketing strategy we are using:
Why do we communicate?
How do we communicate?
What do we communicate?
How successful is our communication?
As the basic requirements for any marketing campaign, a marketing strategy, the creative department and campaign planning team provide answers to these questions.
It really gets interesting when we start answering the following questions:
Who do we want to reach?
When do we want to contact a person?
Where do we want to do this?
If we take a panel-based approach, we respond by defining target groups and high-value audiences, timing campaigns and booking channels. In fact, the use of analytics in this context is more or less limited to the processing, selection, grouping and supplying of data. If we take a people-based approach, the answer is much more nuanced, just in the same way customers and prospects are all different. We take the time to get to know and understand people. This involves defining clusters, segments and target groups in compliance with data protection regulations along with researching, identifying and defining relationships, common features, needs, preferences and behaviours.
Analytic services deliver
comprehensive answers
Let's take a closer look. The answers help produce an overall picture with the aid of the analytical services that will be described in greater detail below. With this in mind, it is quite clear that having a holistic view of the existing customer base and the selected prospects is essential. Without this, the budget spent on marketing will produce a patchwork of measures with no coherent strategy behind it.
DATA ANALYSIS AND ENHANCEMENT
Gain insights by having a more detailed picture of customers and prospects based on external data
What are key features of existing customers?
What are the economic conditions in the area where customers live?
What external information provides a more detailed picture of customers and prospects?
Where do customers and prospects live and what are their consumption patterns beyond what your data can tell you?
ANALYSIS OF CUSTOMER STRUCTURE
Description of groups of existing and prospective customers
What does my customer base look like? How is it distributed within my sales area? What are its distinguishing features?
How is it possible to distinguish between customer groups when it comes to specific offers? Are there also similarities between the customer groups?
SEGMENTATION
Algorithmic, data-driven definition of homogeneous groups within the customer base
How many different groups can the customer base be broken down into? How can customers be divided into heterogeneous, self-contained, uniform groups?
What are characteristics that describe the groups (for example, loyalty, turnover, value)? How do they differ?
TARGET GROUP DEFINITION VIA LOOK-ALIKE MODELLING
Data-driven definition of a suitable target group through the use of survey data (consumer panel)
How can the target group be defined using a data-driven approach with the aid of a consumer panel (with no access to its own customer data)?
In which households do people with an affinity for the product/service live?
PERFORMANCE MEASUREMENT
A data-driven, objective review of the effectiveness of marketing campaigns
Is the campaign having the desired effect? Were more sales made when advertising was displayed?
What is the reaction to advertising among the customer group?
Does the target group produce the desired effect? Did people in the target group buy the product more frequently than people in the reference group when advertising was shown to both groups?
ACTIVATION
Data-driven identification of and contact with the target audience
How can the target group be optimally described or approximated using a data-driven approach via panel studies or with the aid of external data?
How much of the target group can be reached via different channels of online publishers or programmatic partners?
Analytics & Decisioning Framework
The Analytics & Decisioning Framework, which is the maturity model introduced by Acxiom, describes the path to a personalised customer experience. It is based on intelligent, automated recommendations for products, content and special offers, with customers squarely in focus – as they should be. Companies can easily find out how they have progressed on the path to personalisation.
FOUNDATION PHASE
To what extent have the foundations been laid for the use of data and future technologies?
LEVEL 1 – PRODUCT-RELATED RULES
Company data is structured in silos, oriented toward products and not related to customers. Recommendations are typically derived from transaction data and defined as product rules for each channel.
LEVEL 2 – CUSTOMER-RELATED RULES
Companies are working to understand their customers and break them down into target groups for systematic customer communications. Customer segmentation is used to develop contact rules for selected channels.
STRATEGY PHASE
What added value is expected to be generated from a personalised customer journey? Are investments in technology needed to support strategic approaches such as "customer centric', "data-driven," "trusted data," "real-time interaction," "cloud-first" or "marketing automation"?
LEVEL 3 – COHERENT CUSTOMER EXPERIENCE
Interlinking data sources lead to everyone having several digital IDs. It is necessary to resolve them to communicate with customers in a coherent way on their journey across different touchpoints.
STAGE 4 – ATTRIBUTION AND OPTIMISATION
All campaigns are benchmarked and evaluated across all channels, making it possible to continuously improve the customer experience.
TRANSFORMATION PHASE
Is it possible to use advanced technologies, collect more pertinent data and employ automated processes to gain better insights? Is the customer experience now personalised and scalable?
LEVEL 5 – DATA-DRIVEN CREATIVITY
Creative and design teams set the tone for the pitch, texts and messages and define the visual design, all of which are tailored specifically to the customer.
LEVEL 6 – ADDRESSABLE TARGET GROUPS
Media teams optimise media spend with dynamically optimised content across all channels.
LEVEL 7 – SCALABLE PERSONALISATION
The use of self-learning AI systems combined with automation solutions in near real-time or adtech speed is the final step on the path to automated personalisation.
Outlook
Studies show that a majority of companies are entering a new strategic phase, as the requirements of the markets, regulations and not least those of customers are subject to pronounced changes. The strategy and transformation phase is expected to last between four and eight years.
Check out Acxiom's eBook here to find out more about all things CDP, and beyond! Yeah, you. Just standing there. Click it. ☝️