Partner Content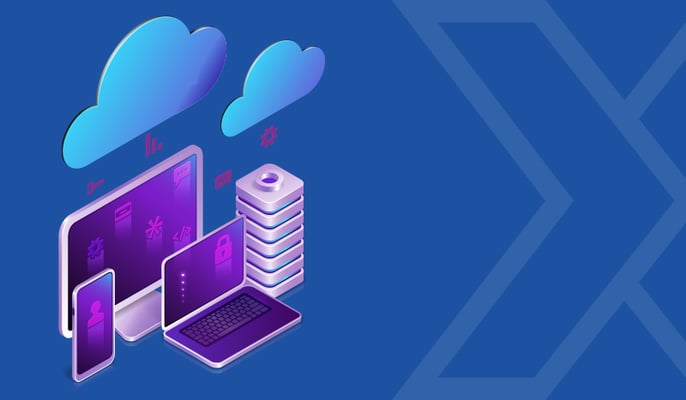 If you've made the decision to move on from your existing Marketing Automation platform, chances are you're starting to feel a little nervous. And that's perfectly normal. But if you're preparing to migrate to a new MarTech system, then you've obviously reached the point where the incumbent Marketing Automation solution is no longer delivering what you need (or in some cases, maybe it never did). Either way, you're on the move… and it's time to get the house in order.
Transitioning from one technology platform to another will always come with some pain points and teething troubles, the key to success lies in planning ahead and being prepared to mitigate these as they arise.
Having managed hundreds of implementations, integrations and migrations, we've pooled the best of our experiences at BluprintX to create the following three step guide. This will equip you with the fundamentals to consider for MarTech platform migration, as well as the critical success factors for ensuring your Marketing Automation transition goes as smoothly as possible.
Where to start when moving your Marketing Automation to another platform
The very best place to start with MarTech platform migration, and before implementing a new Marketing Automation system, is always 'get the house in order'. Even before you consider the technology, take the time to look at how your team has been using the existing Marketing Automation solution.
Ask yourself:
Are our processes aligned with technology use?
Processes won't magically fix themselves with a move to a new Marketing Automation platform. If you identify that business and marketing department processes are misaligned with the MarTech, now is the time to review them – BEFORE beginning the Marketing Automation migration.
Has the team been using the existing MarTech effectively?
This is a people consideration. In the same way that processes need to be aligned with Marketing Automation adoption – so do your people. Conduct an evaluation to determine how confident your team is with the existing MarTech platform. And while you will be moving to a new system, an understanding of the skills levels with your existing Marketing Automation system will provide insight to help you prepare for migration.
If skills levels and confidence are low, ensure that these are addressed prior to migration and a firm training plan put in place to support your team post-migration.
What can go wrong with a Marketing Automation platform migration?
If you've addressed the people and process elements prior to undertaking the technical migration of your Marketing Automation platform, the main pain points will generally be technology-based.
In our experience, data fields are one of the most common pitfalls. You need to ensure that data fields are carefully mapped before flicking the switch, because mismatched data fields create a huge minefield during migration.
Time spent on data hygiene is never wasted prior to a Marketing Automation platform migration. This investment helps to prevent many of the major challenges normally faced from a technical perspective.
How can I ensure that my Marketing Automation platform migration will be a success?
In addition to carefully following the fundamental people, process and technology advice outlined above, one of the biggest critical success factors is pragmatism.
Time and time again we have seen a bid for perfection get in the way of progress. To frame it another way – don't let striving for excellence get in the way of getting the job done.
At the point of MarTech migration there will always be elements that need tidying up with the new Marketing Automation platform. Understanding this and having a road map beyond initial migration will better equip you for stakeholder management and engagement, and give you the freedom and confidence you need to make progress.
If you're thinking about migrating from your existing Marketing Automation platform, or have already pushed the button to move (and are facing some challenges), we're here to help. Just drop me a line and I'd be happy to offer some advice. [floris@bluprintx.com]