There are more and more marketing conferences events popping up every year and it can be hard to separate the wheat from the chaff! To ease the strain slightly, we've compiled a list of the top marketing events everyone NEEDS to attend in 2020...
Ok, so we have jumped on the virtual event bandwagon and launched #MarTechFest Dial Up - the internet edition of your fave anti-conference.
We'll be booking some of marketing's greatest and streaming live around the world for 12 caffeine fuelled hours delivering you something at very least ~marginally~ better than your average webinar. I mean, does your average webinar promise live polling? I doubt it. Does your average webinar have an exclusive attendee community space for ongoing networking? Nah didn't think so. What about Q&A? Ok sure yes it probably has Q&A...hey we said marginally better. But we'll also run some giveaways because everyone loves a freebie, we'll sling you a discount to #MarTechFest Global or #MarTechFest APAC so you can join us IRL for the main showdown.
To keep on theme our resident #MarTechFest DJ Marky Mark will be spinning his decks live across the day. We also have a few more surprise up our sleeves for the day.
Did I mention that we'll be streaming this incredible content across APAC and EMEA? Our tickets just launched so grab them quick! (P.S it's free).
Web Summit
Web Summit is one of the biggest tech events in Europe. US Magazines Forbes and The Atlantic have helped the build-up for the conference, dubbing it "where the future goes to be born". The conference attracts attendees from all over the world, with over 70,000 in attendance from over 160 countries in 2019.
Summit prides itself on gathering together the founder and CEOs of technology companies, fast-growing start-ups, policymakers and heads of state, to discuss one (not so simple) concept: what does the future hold for the tech industry?
Expect to connect on a global scale. People from around the world attend the event and are only too eager to share their world view with like-minded marketers.
Ok, yes it would be fair to say our opinion is slightly biased here. While we cannot (yet) boast an attendee list of 70,000 we are the scrappy underdogs of the marketing network. We are anti-conference and pro-good time and proud of it!
Firstly, our annual festival is held in London, one of the most exciting, amazing and innovative cities in the world. (Again, forgive our shamelessly subjective standpoint).
Rejecting the norm for marketing events, our infamous anti-conferences are informal; fun; and impossible to forget. We have received some spectacular feedback from previous attendees, who have responded well to the snazzy venue, festival-like vibes and our sick line-up of speakers.
Unlike other more renowned events where you'd be lucky to share eye contact with speakers, the MarTech Festival does things differently. Past events have seen guests share a beverage with the world's biggest marketing ballers, picking their brain on the coolest happenings in the industry.
As a quirky alternative to these world-renowned conferences, #MarTechFest offers more intimate fanfare with bants, bevs and an agenda that's more jam-packed than your own marketing stack.

But it doesn't end there, London's #MarTechFest Global will be the flagship event of the inaugral #MarTechFestWeek. 7 blissful days of marketing technology breakfast, workshops, parties, dinners and plenty more.
Oh, and no biggie but we're also debuting #MarTechFest Apac, inviting 300 senior level marketers to the anti-conference in Sydney, Australia. More details to drop soon...
Download all presentations from 2019
Of course, we would never dare ask you to pick the underdog...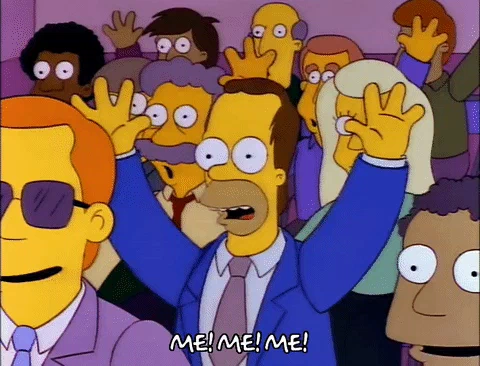 DMEXCO
As digitisation finds its way into more and more areas of business and life, criticism has been levied at the changing landscape. The digital economy is aware of growing scepticism but is not denying the call for change. The Digital Marketing Expo and Conference (DMEXCO) has taken up the debate and has set itself up as a meeting point for key players within the industry. With the powerful and challenging slogan "Trust in you", empowering individuals to trust in themselves and their abilities to overcome challenges within the digital industry, DMEXCO is drawing a roadmap for the future of digital marketing.
Through employing the help of industrial professionals in digital business, marketing and innovation, the DMEXCO provides valuable insight to attendees.
Expect to leave the conference with some actionable takeaways to help make your businesses "fit for the future".
INBOUND
This media platform is led by a community of individuals who are passionate about marketing, selling, and delighting customers. The mission of their annual INBOUND event is to inspire attendees, and their businesses, to grow successfully. INBOUND takes a people-first approach, and firmly believes that empathy and humanity are at the core of a successful business.
Hosted by HubSpot, the event brings together a community of industry professionals who are passionate about more than just improving their bottom line. INBOUND is one of the more prominent marketing conferences, with 2019 bringing in over 24,000 attendees as well as celebrity keynote speakers such as Janelle Monáe and Chelsea Handler.
Expect to leave with a wealth of knowledge, as well as the warm feeling that you're not alone- there's a few thousand in the exact same boat.
What Are You Waiting For?
So there you have it, our top six picks for marketing events in 2020. It's time to get some dates into the diary - there's no time like the present!
Don't risk missing out on your own golden ticket(s).