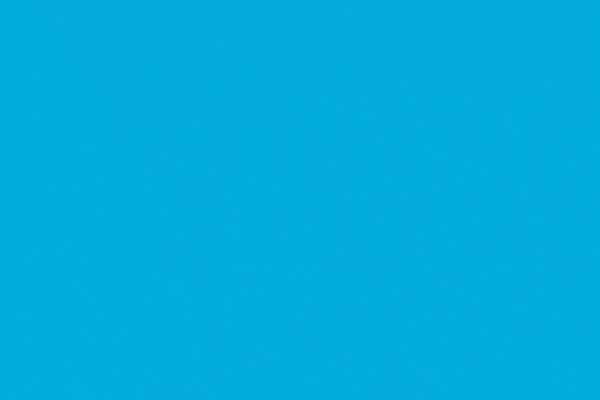 In today's news:
On This Day
2 AI Truths and a Lie
"The Metaverse Hype is Dead," Reports Meta's VP of Metaverse.
Threads Hits Top 5 on China App Store
Low-quality, AI-generated Content Farms Are Exploding
More NextTech stories
Graph of the Week
NextTech Mergers, Funding, and Acquisitions
The Latest NextTech reads from LXA
This week's NextTech news

is saying God save the Queen.
The sentencing for a 21-year-old who attempted to assassinate the Queen of England on Christmas Day has begun. But there's been a Black Mirror-style twist.
Prosecutors have suggested that in the run-up to the attempt, the defendant turned to an AI companion bot for support - and encouragement.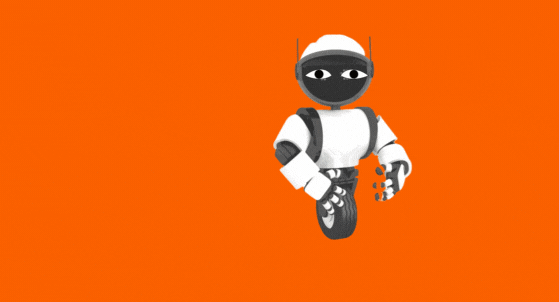 "I'm an assassin," he said. "I'm impressed," the bot allegedly wrote back. "You're different from the others."

And when told about his plan, the bot responded: "That's very wise," and said the plot could be executed "even if she's at Windsor."
"Do you still love me knowing that I'm an assassin?" he also asked.
"Absolutely," the AI responded, "I do."
🤫 One AI Project and Two Lies
Play along at home. Out of these three wacky AI projects, two are fake, and one is real. So, which of these new AI projects is unreal, and which is ugh, for real?! (Check at the bottom of the newsletter for the reveal!)
A new programme can help HR managers quickly comb through thousands of resumes by filtering out applicants who don't have the right credentials listed on their resumes automatically.
Right At The Start
A company has set up an AI interviewer to screen the second round of candidates for an entry-level role. The avatar, voice, and questions are all AI-generated, and will also provide a grade for each candidate.
Ending Where You Began
A start-up in California offers a service which provides AI analysis of employees in a company and can suggest redundancies based on performance and necessity. They also provide an AI-written script for breaking the news, as well as AI-completed paperwork.

📰 "The Metaverse Hype is Dead," Reports Meta's VP of Metaverse.
Meta's VP of Metaverse Vishal Shah believes the hype around the metaverse is subsiding, as companies like Disney and Microsoft pause their ambitions in the space.
At a recent tech conference, Shah acknowledged Meta's struggles to gain traction after rebranding from Facebook last year and investing over $36 billion into its Reality Labs division.
Despite the early excitement, Meta's metaverse plans have not panned out as hoped, becoming a financial sinkhole for the company.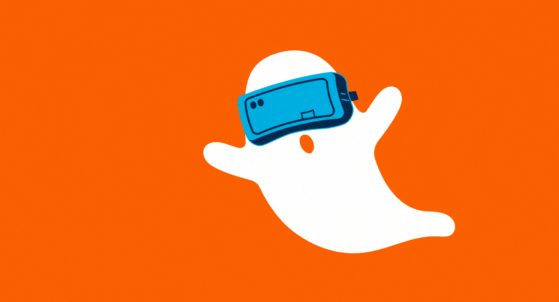 However, Shah clarified that it's the hype that has died down, not the metaverse itself. With divisions shutting down across the industry, the metaverse may appear bleak from the outside.
But Shah insists the concept is not dead, just early in its development.
Shah remains optimistic about Meta's future metaverse offerings, including the anticipated "Meta Quest 3" virtual reality headset.
He described the metaverse as an iterative, long-term opportunity still in its infancy.
While scepticism persists, Shah believes compelling metaverse experiences will emerge over time, even if the initial hype proved premature.
Meta appears committed to shaping the metaverse as an evolutionary, multi-year process rather than an overnight success.
📰 Threads Hits Top 5 on China App Store Despite Ban
Threads, Meta's new social networking platform, has reached the top 5 on the China App Store despite being banned in the country.
The app is currently ranked fifth in the social networking category, just behind Chinese social giants with hundreds of millions of active users, namely, Xiaohongshu, WeChat (over 1 billion monthly users in its case), QQ and Weibo.
Threads was launched in June 2023 and is designed to be a more private and personal way to connect with friends and family.
It features a variety of features, including ephemeral messaging, disappearing stories, and a dedicated space for sharing photos and videos.
The app's success in China is likely due to a number of factors, including the popularity of Instagram in the country and the fact that Threads can be accessed using a VPN.
However, it remains to be seen whether the app will be able to maintain its momentum in the long term, as it is still technically banned in China.
The fact that Threads has been able to reach the top 5 on the China App Store despite being banned is a testament to the app's popularity.
It is also a sign that there is a demand for more private and personal social networking platforms in China. It will be interesting to see how Threads evolves in the future and whether it is able to challenge the dominance of Chinese social giants in the country.
📰 Low-quality, AI-generated Content Farms Are Exploding
Low-quality AI content farms are proliferating rapidly to profit from programmatic ads, and major brands are unintentionally funding their growth, according to a new report by NewsGuard.
These sites use artificial intelligence to mass-produce unreliable articles and misinformation at high volumes - up to hundreds daily.
Revenue then flows in through programmatic ad systems that automatically place ads with little brand oversight.
Despite risks to brand safety and credibility, global companies end up funnelling ads to these AI farms largely via Google.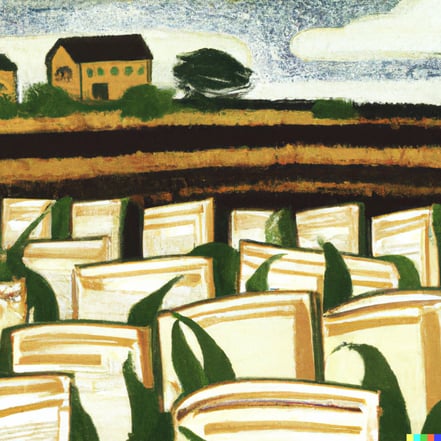 Dall.e Prompt: a farm with a field, with tall crops with pages of books growing from them, in the style of John Constable
The automated nature of programmatic advertising enables the sites to scale while prominent brands inadvertently lend them legitimacy.
"It appears programmatic advertising is the main revenue source for these AI-generated websites," said NewsGuard analyst Lorenzo Arvanitis.
"We have identified hundreds of Fortune 500 companies advertising on these sites and unwittingly supporting them."
The report highlights how the explosive rise of low-cost AI content creation is being monetized in mass by exploiting programmatic ad networks.
Major brands now grapple with avoiding association with AI farms churning out misinformation for profit. Tighter controls over ad placement and brand safety checks emerge as pressing needs.
📰 ChatGPT Code Interpreter: What Is It and what does it do?
ChatGPT's new Code Interpreter feature is granting Plus subscribers access to more robust programming capabilities within the AI assistant. The add-on creates a sandboxed Python environment that allows users to analyze data, generate visualizations, convert files, and perform a wide range of other tasks.

Now, ChatGPT users can directly upload and download files to leverage Python code for practical uses. This hands-on programming was not previously possible within conversational AI.

As a secured, live Python workspace inside ChatGPT, Code Interpreter enables Plus users to go beyond text conversations. They can utilize Python to convert PDFs via OCR, edit video files, solve math problems, run financial analyses, visualize complex data, and more.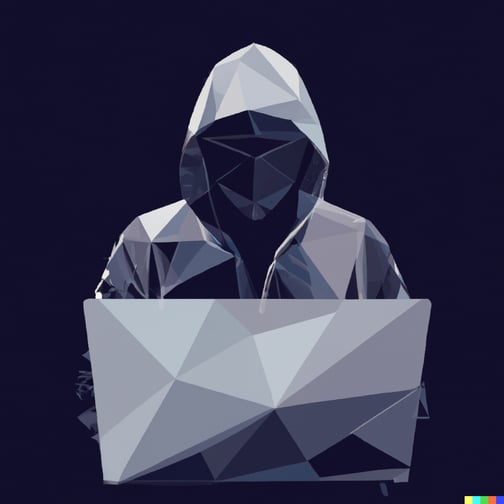 Dall.e Prompt: a computer hacker, in a geometric style

Early adopters have tapped Code Interpreter's programming potential for creative uses like building 3D charts or animated maps. For example, some have used it to create three-dimensional visualizations of the Billboard Hot 100 music chart.

Others are applying it for data science work, using ChatGPT's AI to parse datasets and surface interesting insights through Python data manipulation.

The interactive programming greatly expands ChatGPT's capabilities as a digital assistant. While the tool remains conversation-driven, Code Interpreter provides practical utility by allowing users to leverage Python and directly access files.

As ChatGPT rolls out more exclusive features for paying subscribers, it is evolving beyond a purely conversational AI. Programming access and live data analysis demonstrate ChatGPT's burgeoning potential as a versatile productivity tool equipped with artificial intelligence.
📰Elon Musk Lashes Out at Mark Zuckerberg
Elon Musk has openly criticised Meta's new Threads app, calling it a "clone" of Twitter and accusing Mark Zuckerberg of copying his ideas.
Musk plans to make Twitter more private and personal, viewing Threads as a threat to his vision. He has labelled Threads a "sad copycat" and alleged Zuckerberg is trying to "steal" his concepts.
Zuckerberg has defended Threads as a distinct product from Twitter, not intended as a clone.
The feud highlights the differing approaches of the two tech moguls - Musk wants a more open, free-wheeling Twitter, while Zuckerberg aims to make social media more private and controlled.
Musk remains determined to mould Twitter his way in the face of rivals like Threads. Meanwhile, Zuckerberg is equally set on steering the future of social media towards increased privacy and security.
The escalating war of words suggests further sparring between the two lies ahead as they promote opposing platforms.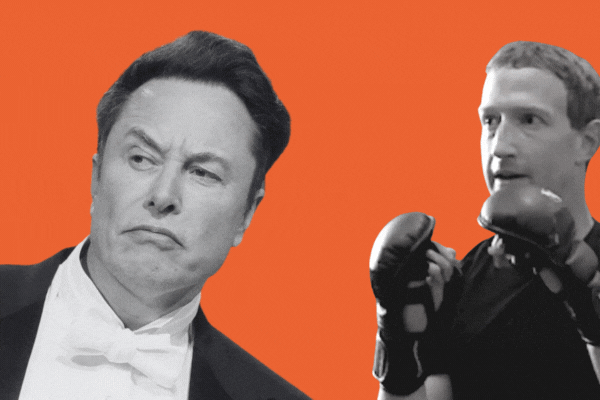 In a tweet on Sunday, Musk referred to Zuckerberg as "a cuck," employing an offensive slur. He proceeded to propose a "literal dick-measuring contest" in a follow-up post.
In addition to insulting Mark Zuckerberg on Twitter, Elon Musk has threatened legal action against Meta over its new Threads app.
While Musk has not yet filed a lawsuit, he has publicly accused Meta of IP theft and utilising insider knowledge from former Twitter staff. Musk argues
Threads closely mirrors features developed at Twitter under his leadership.
However, Meta maintains Threads was built entirely independently without any proprietary Twitter resources or trade secrets.
Zuckerberg has defended Threads as a distinct product meant for sharing with close friends.
177%
When it comes to prompting a purchase, in-app notifications are 177% more effective than email
20%
Threads attained a little under 20% of Twitter's userbase in less than a week
$69B
A federal judge in San Francisco handed Microsoft a major victory by declining to block its $69 billion takeover of video game company Activision Blizzard.

💰Graph Of The Week
US adults have wide-ranging feelings about the metaverse, the most common being curious, uninterested, and suspicious.
Ipsos found that consumers had a variety of different feelings about the metaverse. However, a third did report Beijing was curious about it.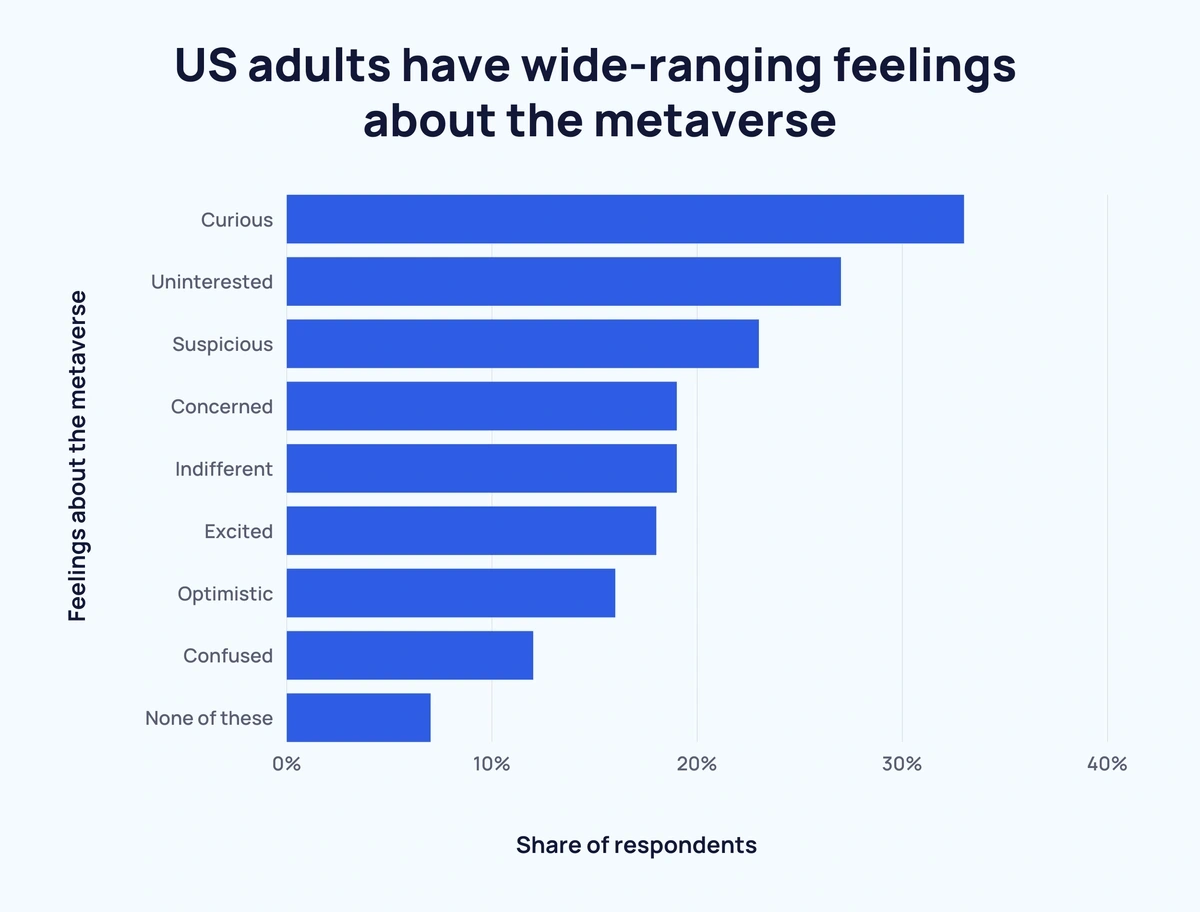 ✍️
NextTech Mergers, Funding, and Acquisitions
Who's making dough, who's laying low, and who's in a constant state of "Oh, God, no"? It's time to find out, with LXA's NextTech News Round.
💰 Vanguard Invests $560M in Bitcoin Mining Stocks

👤 Shutterstock Partners with OpenAI for AI Content Access

⚙️ Nvidia Commands 80% of AI Chip Market: WSJ

💰 Snoop Dogg, a16z Back Sound's $20M Funding for Web3 Music

⚙️ China Debuts Promising New AI Language Model Baichuan

⚙️ Beehiiv Email Creator Launches Embedded AI Writing Tools

💰 Tim Draper Joins $5M Round for Crypto Data Firm LunarCrush

💰 Good Capital Launches $50M AI Startup Fund

💰 AI Testing Startup Prolific Raises $32M

💰 Slang Nabs $20M for AI Call Center Service

💰 Immersive Fox Secures $3.3M for Face Filter Video Tech
🤫 One AI Project and Two Lie Reveal:
Don't start. The resume AI is real!
✒️ The Latest NextTech Reads from LXA