"After working my ass off for 25 years, I was an overnight success," Scott Galloway once said. That's 25 years of out-there, controversial opinions, cutting remarks, and bloody insightful...insights.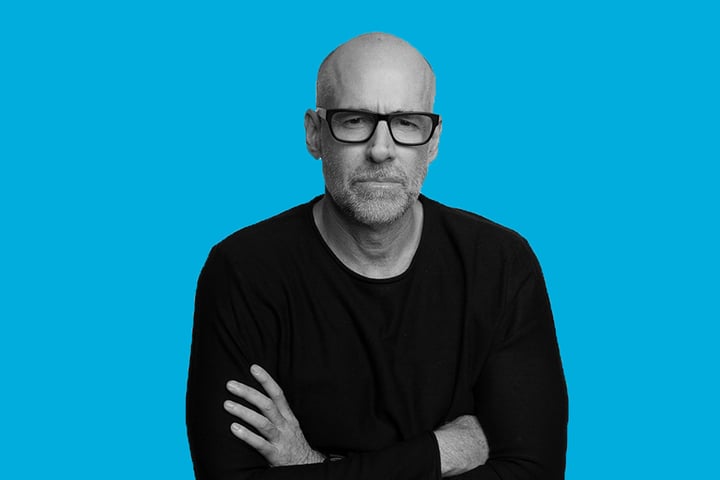 Sometimes scathing, sometimes biting, but always interesting, Prof G's analytical eye holds no mercy. But what his targets lose in confidence, we gain in marketing awareness and understanding. A pretty good trade-off, if you ask us.
Catch the insights in real-time, when the Prof himself speaks at AntiConLX Dial Up! We've just announced a giveaway alert, where you could get your questions answered by S.G, and also win a library of his best-selling books!
We'll be getting under the microscope and unpacking 2022's key market trends and taking a look at the marketing lessons we've learned. Get your tickets, here!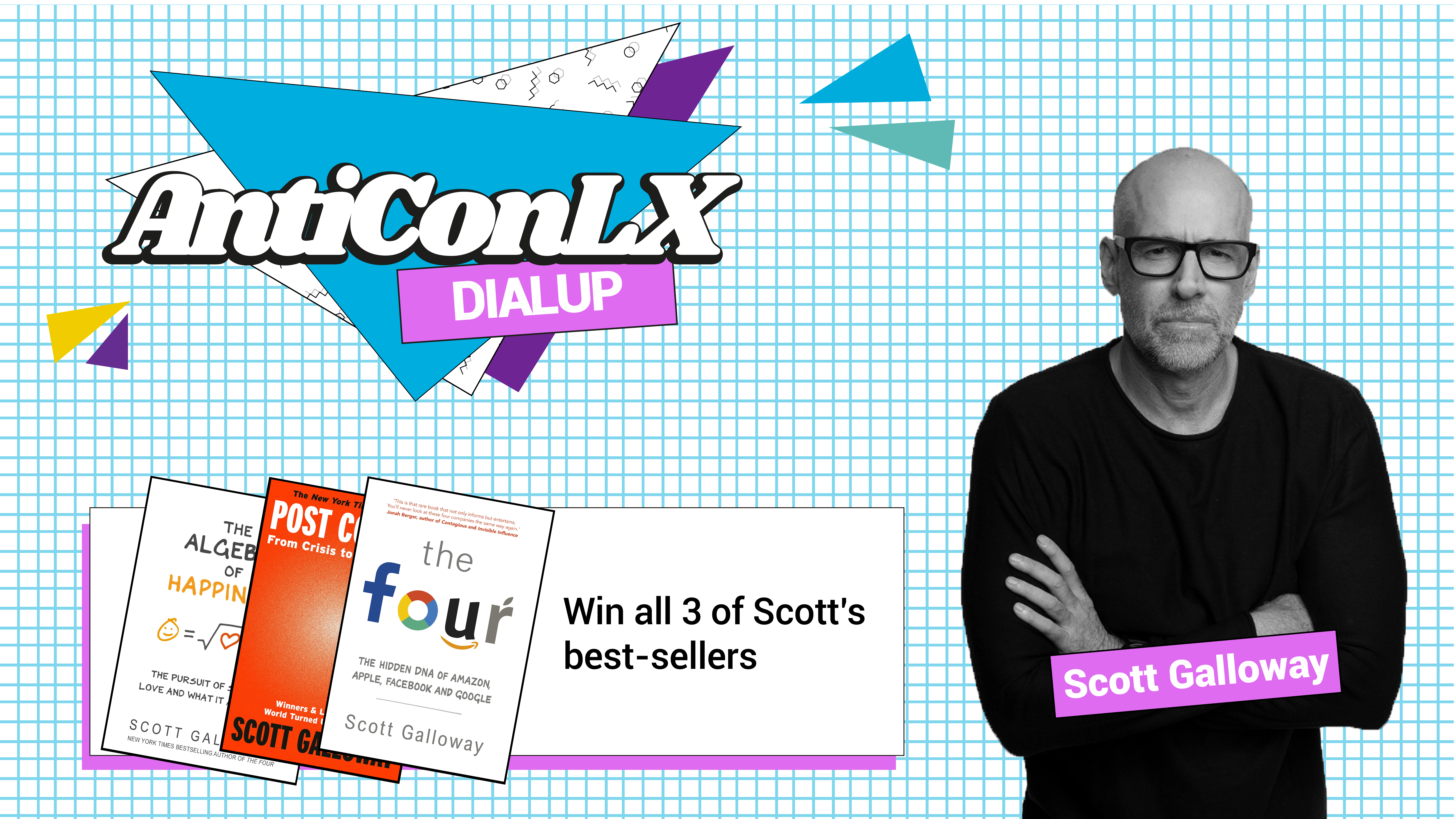 A quintuple threat, Scott is a professor, public speaker, author, podcast host and entrepreneur, who has been building cutting-edge businesses for decades.
He's been present for, if not predicting, some of the biggest tech and entrepreneurial shifts we've seen, since he graduated from the UC Berkeley Haas School of Business in 1992.
The Prof has also been a clinical professor of marketing at New York University Stern School of Business.
He teaches MBA students in brand management and digital marketing, with his research focusing on the Big Four companies, these being Apple, Facebook, Google, and Amazon. This research details how the ambition of these tech giants triggered a huge social and economic change.
He has predicted future trends and fought against socially damaging systems and organisations for many years. Along the way, Galloway established a digital intelligence company and an activist hedge fund and has also started an online higher education start-up.
Scott acknowledges the importance of virality and controversy in branding and marketing and explores the way information spreads and evolves in today's age. Maybe some people might say this is something he is emulating in his life, using his own insight to develop a viral personal brand. Or he could just like making people angry. Or both.
"I have a desperate need for relevance, and I am worried that if I don't stay mentally engaged, I'm gonna die."
But we know what you're here for. The controversies. Let's jump in.
Number One: Scott Admits He Would Rather Give His Son Weed and Alcohol Than an Instagram Account.
"As a parent, I would rather give my fourteen-year-old son a bottle of Jack Daniels and marijuana than an Instagram or snap account."
In this statement, Scott pulls apart social media culture, detailing how damaging it can be for young people.
He explained that he did not think it was healthy for teenagers to have access to such visual platforms.
Scott was responding at the time to Facebook whistle-blower Frances Haugen, whose allegation that Instagram is "dangerous" for teenagers, which Prof G seems to agree with fully.
Galloway said: "A platform that is dominated by young women or girls really, who put up an image of themselves and await from comments from their peer group or total strangers.
"The basic premise is a little uncomfortable, and there's been a lot of evidence that now shows, that self-harm and teen suicide has exploded, especially among girls since social hit mobile, when Facebook acquired Instagram."
Instagram is currently developing new features to make the platform safer for younger users. Earlier this year, the social media giant began defaulting teens into private accounts when they signed up and stopped adults from being able to DM teenagers that don't follow them.
Click here to see him live and ask him any of your burning questions.
Number Two: Facebook and Twitter Enrage is 'a Fantastic Way' to Sell Ads
Speaking to Yahoo Finance, Scott said that social media giants and tech companies will continue, and increase efforts, to drive social media polarisation unless they move to a subscription model.
"When you have an ad-based model, it goes to the lowest common denominator, and rage is a fantastic way to get engagement and serve more Nissan and opioid-induced constipation ads," he said.
"Social media is nicotine, it's addictive, but it's not necessarily bad for you. The thing that gives you cancer, the tobacco here, is the ad model because it leads to algorithms that want to put people in a left or right positioning and then enrage them."
Prof G's comments at the time came as Facebook and Twitter were drawing regulatory scrutiny from Republican and Democratic lawmakers over their content moderation practices, while new competitors emerged to attract users who think their voices are being silenced.
Galloway specifically singled out Twitter as a platform which had failed to better monetise its service compared to industry peers.
He suggested that Twitter should go through with prior threats to change its business model from a free service to a subscription-based one. In his opinion, the platform isn't cut out to thrive solely on an advertising-based revenue stream.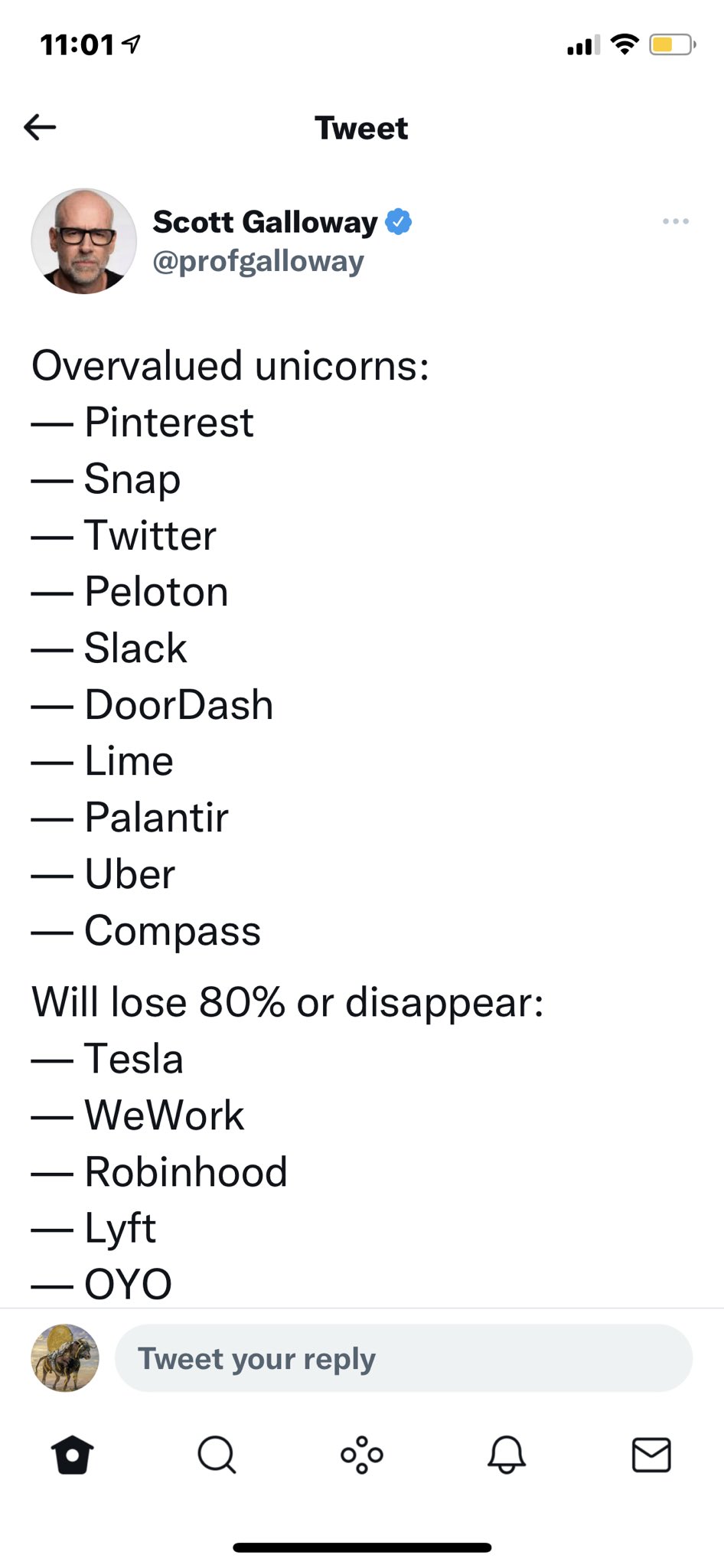 Click here to hear his other marketing trends and predictions live through the screen at AntiConLX DialUP.
Number Three:

Scott Galloway Explains Why 'Woke as a Business Strategy' is on The Rise

"Sometimes to get at the motive you need to follow the money. That's especially true for businesses," admits Scott.

So, he suggested that more companies are taking a "woke" approach to issues onstage during Business Insider's flagship technology and media conference IGNITION.

We're now seeing the emergence of "woke as a business strategy," Galloway says. That has resulted in ad campaigns like the new "Just Do It" campaign with Colin Kaepernick that Nike released recently. The ad caused a good deal of polarisation, as well as conversation.

Featuring a close-up of the former NFL quarterback Colin Kaepernick with the words "Believe in something, even if it means sacrificing everything," the ad links Kaepernick's going unsigned in the NFL to his kneeling during the national anthem, which he did in 2016 to protest racial injustice.
Number Four: What Makes Something Go Viral?
How does something go viral? I don't think there's anyone who's cracked the code on this. There are some basics around something that's sort of, just so adorable that we want to watch it, but it's very hard to manufacture or predict that.

A lot of it is just the basics you would assume: something that's really insightful, something that's timely, something that taps into some sort of social commentary right now. Where it's a bit different than what traditional media tends to find popular, something that is raw, authentic, and not produced.
Scott didn't just talk about this phenomenon. He lived it. One instance of his virality was an exchange he had with a student in one of his second-year MBA classes at NYU Stern.
"A student had walked into my course late and as I do, I kicked this person out, or asked them to leave.
"And I received a fairly terse email from that student saying how disappointed he was in my policy. And I responded. And I responded in a fairly lengthy and straightforward and somewhat irreverent tone.
He followed this up by removing the student's name from the email and then distributed the exchange to his entire class. Within 12 hours, he started getting emails from people commentating on the exchange every two or three seconds, crashing his email.
Using his expertise of the space, he knew something big had happened. "And a lot of us at the university have tried to figure out what about this inspired these millions of views and a decent amount of media reporting."
He came to the conclusion that it was controversial.
There were a lot of people that believe that school has become so expensive and that effectively, I work for this student and so to kick this student out… the bottom line is I was all wet and I shouldn't have done that.

And a lot of people weighed in. But probably two-thirds of the email were people saying that students and young people in this generation have become somewhat expectant, and they were happy to see the reaction here or "putting this person in his or her place."
Find out if viral content has a place in 2023 and ask Scott your questions at AntiConLX DialUP. Grab a free pass here.
Number Five: Recruiters Should Stop 'Fetishising' Elite Universities
Scott has come out against the processes of 'elite' universities, suggesting that higher education organisations failed during the pandemic. He argued that they should introduce a more inclusive system and a hybrid working model, in order to increase intake numbers.
"My generation has decided that it's awesome not to provide younger people with the opportunities we had because it makes our assets, our houses, our diplomas, our shares all more valuable.
It is bad for society and reflects poorly on the generation in charge. What's happening in higher education is just a manifestation of that selfish mindset."
In April 2021, he set out his thoughts in his newsletter No Mercy/No Malice, criticising many aspects of the American higher education system, calling it "the most important industry in America. It's the vaccine against the inequities of capitalism, the lubricant of upward economic mobility, and the midwife of gene therapies and search engines."
Number Six: Brands Are Dead
In his well-known interview with Mr Purpose and Jim Stengel, Prof G summarised his long-held prognosis for brands, that we have entered the "post brand era".
The crux of his argument follows three insights and observations, these being that:
The brand era was built on foundations which required "a mediocre product, amazing brand codes (elegance, masculinity) and used the incredibly efficient vehicle called broadcast to pound away those associations and cash in at 80 points margin."
The "advertising industrial complex" and broadcast media, are facing more risk than ever before. The odds of survival for the channels needed to advertise brands are getting increasingly iffy.
The introduction of "weapons of mass diligence" i.e. Google search, and Amazon reviews, is allowing consumers to bypass the brand and find the best version of what they're looking for.
Click here to hear his other marketing trends and predictions live at AntiConLX DialUP.
Number Seven: Young People Should Stop Trading Crypto and Work Out and Get Laid
"Maybe it's fun, fine," Scott told MSNBC, referencing trading stock and cryptocurrency.
"But the biggest loss of capital will be the human capital of young men who are sitting and staring at their phone, watching the price of Bitcoin or the price of AMC.
Ask yourself, 'Would you be better off taking that one, two, or three hours a day and working out, trying to form relationships, romantic relations, getting great at something so you can be the person on the other side of the trade?' … I think you are going to see an explosion in young male depression."
This take was not well received by Crypto enthusiasts, coming out around the time of the GameStop stock market rebellion.
The comments were said in an interview with Stephanie Ruhle, as a means of gaining insight on the short squeeze of GameStop and other stocks like AMC.
He followed up his comments from the TV interview with another in the New York Magazine, where he said:
"I think if people were going out more, dating more, working more, they wouldn't need to hit the dopamine bag that is Robinhood. It's reckless and I think there's going to be a lot of tears, a lot of really depressed young men coming out of this."
Want to be the first to hear his latest controversial opinions LIVE? How about getting in on his 2023 predictions ahead of anyone else? Make sure to grab your free pass to our free online AntiCon DialUP with Prof G on 19th October, 13:00 EST / 10:00 PST / 18:00 BST (GMT +1).
Click here to get in on the action.