Sir Richard Branson is the founder of the Virgin limited brand and the ultimate entrepreneur. His 2018 autobiography, Finding my Virginity has allowed him to add to his already-long list of achievements which Losing my Virginity set out in 1998.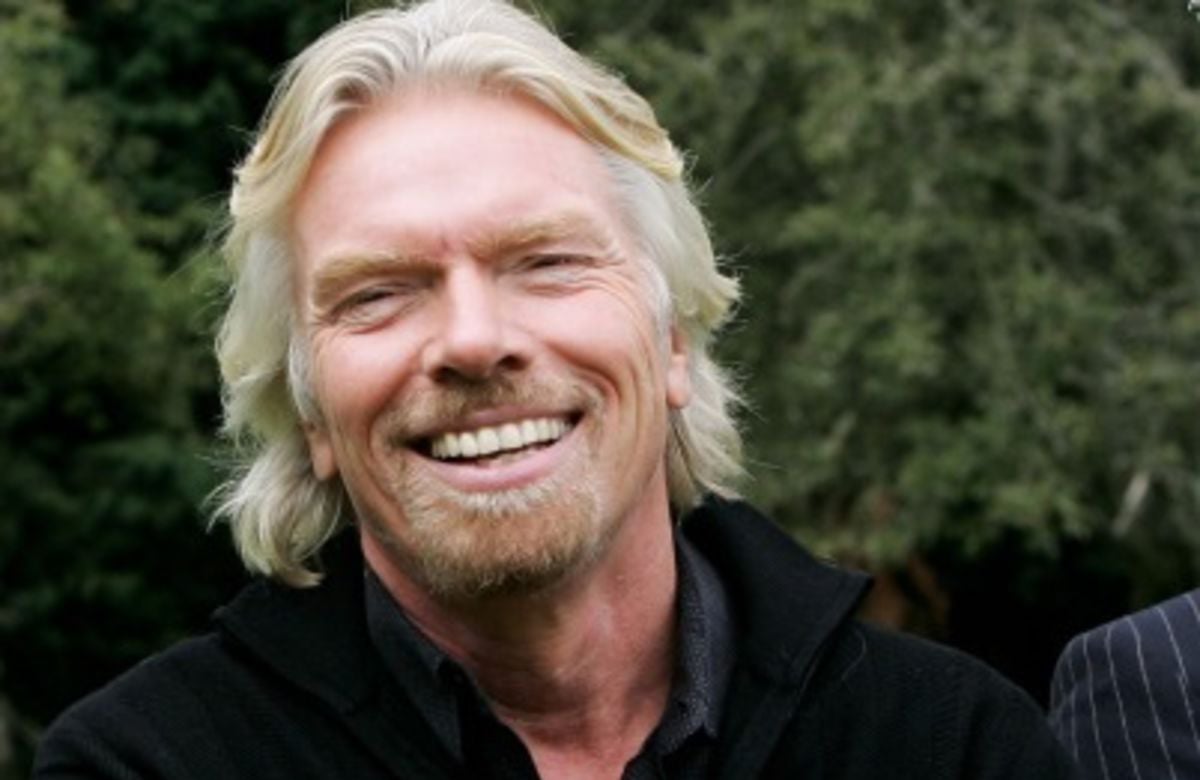 Why we love him
You'd be hard pressed to find someone who hadn't heard the name Richard Branson. Even if you weren't sure what he was famous for, you would have seen his face somewhere..or at least sniggered at Usain Bolt's hilarious mimicry in those Virgin Media adverts!
I think you'd have to be either living under a rock, currently orbiting the Earth as part of some space voyage.. or just amazingly uninterested in one of the (if not, THE) most influential person on the planet.
Everyone (well, most) knows his face, but he is, in fact, known by many names. 'Co-founder' for one of the biggest conglomerates in the world, 'Sir' after his knighthood ceremony with queenie in 2000, and of course, 'father' 'grandfather' and 'husband' by his most adoring fans.
From starting a family to starting an empire, Richard has proved time and again what it takes to really achieve success.
Credentials
Stowe School
Founder of 'Student' youth culture magazine in 1966
Founder of Virgin Unite and the Virgin Group
Find what you're interested in and concentrate on that, you might find your perceived weaknesses become strengths https://t.co/kfNZ5f61Jg pic.twitter.com/n2ZUBu6mYR

— Richard Branson (@richardbranson) January 23, 2019
Fun facts (watch it, there are many)
First of all, get your mind out of the gutter. Richard named his business 'Virgin' due to his initial inexperience in business
Richard is looking to propel his influence into the cosmos, registering the name 'Virgin Interplanetary' for when space travel is no big thang
Richard isn't the owner of one island..anyone can do that..he is the owner of two! Mosquito Island and Necker Island are both within the British Virgin Islands, and both proudly flying under the Richard Branson flag
Richard is just like the rest of us after all, as he has admitted to being a sufferer of dyslexia.
Richard is a trekkie! Yes, you heard it right. Richard Branson himself has admitted to being a member of that nerd super-group, even inviting William Shatner on board his first Virgin Galactic flight! (and getting turned down!) Live well and prosper, Rich!
Richard has a pet tortoise! This is the best one. His name is Brutus, as in "Et tu, Brutus?". An image of Richard Branson feeding a tortoise kale is probably the best thing ever.
Where to find out more
Virgin Group website: Various resources about Virgin and Richard
Virgin Podcasts: Podcasts created by various entrepreneurs
Don't forget to read his bestselling books, Finding my Virginity and Losing my Virginity
Follow Richard Branson