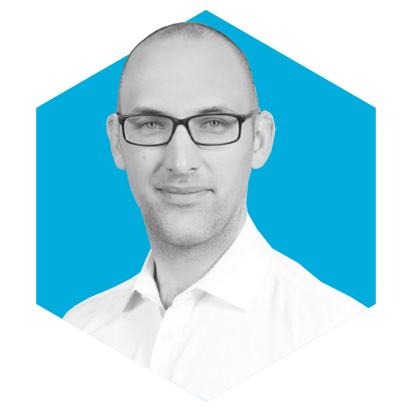 Meet Bond, Tim Bond. He might not have a license to kill, but he does have a license to deliver tactical insight projects across a range of sectors. Which I think is just as good.
Director of Content Strategy and Insight at DMA, Tim oversees and aligns the content strategy with customer insight.
While gaining an MA in Sociology, Tim also was the editor of the student newspaper, and a member of the Lacrosse team. So, he knows what makes people tick, what makes people read, and also how to hit someone with a net-on- a-stick. A triple threat.
We want to hear about you! Give us a quick overview of what your company does and your roles and responsibilities there!
The DMA is the driving force of intelligent marketing. We are Europe's largest community of data-driven marketers, with over 1,000 corporate members. We are guided by our customer-first principles and champion a rich fusion of technology, diverse talent, creativity, research and insight to set standards for the UK's data and marketing community to meet in order to thrive. We deliver this mission through a fully integrated, classroom-to boardroom approach that supports you, your team and your business at every stage of your development.
Through DMA Talent we create pathways for the next generation of marketers to emerge; our world-class training institute, the Institute of Data & Marketing (IDM), delivers learning at corporate and individual levels; and through the DMA we deliver advocacy, legal and compliance support, research, insight and a packed events calendar. In my role, I have the pleasure of developing content, insights and practical experiences that help our community. Whether that's students coming into our industry, experienced professionals wanting to learn or corporates seeking the latest best practices and innovations.
What, in your opinion, makes a great #MarTechFest Global presentation?
Engaging, interesting and real.
What bull$hit marketing advice do you hear too often?
Our technology can do that...(it almost always can't)
What's your biggest martech/ marketing ops gripe? Don't hold back!
Interoperability. The lack of functionality and ability to work with the technologies/services you want, how you want. Everyone has an API, but that's not an excuse to not help customers use your service how THEY want to. This isn't putting the customer (the business) first, which will come back to bite these providers in the long run.
We've all read about Mark Wahlberg's insane 2:30am morning routine, filled with golf and cryo-chambers. What's your personal morning routine?
Up at 6am. On the indoor bike ASAP for an hour. Make coffee for my wife. Check on kids and wife. Shower. Dress. Feed eldest (youngest is only a few months old, don't worry). Feed me. Eldest off to school. Me to work.
What up-and-coming trend do you predict will take the industry by storm?
Measuring marketing with the numbers that actually mean something. It will tell you how and why you did well yesterday, today and tomorrow. Allowing not just for improving strategy, but innovating into the future too.
What was your first marketing job, and how did it help you develop in the industry?
Calling a whole host of trade magazines for their forward features lists, as a summer work experience job (if you don't know what those are, feel free to come and find me at the event to ask!). It taught me to never be afraid to ask questions and question why things are being done. Which has helped me to continue to ask questions throughout my career, ultimately making it (essentially) my career to date!
If you could recommend one book, podcast, tv show, magazine, piece of bathroom stall graffiti etc. etc. what would it be?
The Michael Shermer Show podcast is a personal favourite and filled with fascinating people extolling a range of interesting ideas. Which also marries up with my belief that nothing in life is black or white, but it's in the grey where interesting things happen.
What is your favourite marketing campaign of all time?
Guinness. So much history, so many missteps, so many successes. Epic brand with some epic campaigns over the years too.
Can our audience expect any future projects on the horizon, personal or professional?
At the DMA we will continue to develop a host of content, but I'm particularly excited about our Future Trends and also Global Data Privacy research, both due in early 2022. On a personal note, I might finally start the cycling blog I've been half heartedly contemplating for 2 years...but I probably won't!.
Not heard enough from our talented, lovely speakers? Well, click 👉here👈 to book your tickets for #MarTechFest Global! Rally the troops because tickets are on sale now.