Outlining both the crisis and opportunity brought to light by the pandemic, Scott Galloway discusses how the year 2020 has not been a change agent as much as an accelerant of trends that were already on the rise.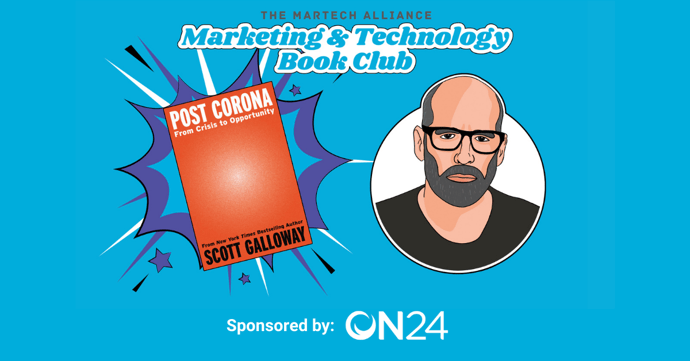 So far, the Coronavirus outbreak has transformed bedrooms into offices, event venues into hospitals and Saturday night clubbing into online Zoom quizzes. And this is just the tip of the iceberg. What long term impact will the virus leave on our society's doorstep after it's long gone?
COVID-19 is already reshaping our economic landscape. While big tech industries have seen sales rocket, hospitality, entertainment, and some educational sectors still face a tough road ahead. While the world was forced to deal with new risks and put new measures into motion, Galloway tells us what came as a result merely turbo-charged changes which were already taking place.
In 'Post Corona', Scott outlines the contours of the crisis and the opportunities that lie ahead. Delivered in his signature wit and brash style, Scott also shares sharp business insights following the trends accelerated by the pandemic. According to Galloway, these trends are on track to widen the gap between the rich and the poor as powerful tech monopolies continue to multiply in value and thrive as a result of the disruption. Scott also explores the implications these trends will have in relation to the government and in society.
Written with equal measures of scepticism and optimism for a future beyond the pandemic, 'Post Corona' begins to paint a picture of what the market will look like in the next decade. While we're likely to witness an array of economic casualties it should also be a breeding ground for cutting edge, innovative thinking. And of course, Galloway includes his famous predictions for the year ahead. SPOILER: Scott sees some juicy potential acquisitions on the cards. Could Apple acquire Peloton? How about Netflix to snap up Spotify?
For anyone looking for an informed and educated overview of what's happening now and what that means for the future, this is a book you'll struggle to put down.
Grab a copy of the book from our Marketing Book Club book list here
P.S. Look for some more marketing predictions for the year 2021? Check-out our recent article where we've rounded up a feast of foresights from the best in the biz.
Martech predictions more your kinda gig? We've got you covered too, with our 2021 MarTech Predictions Websesh – now on demand.
If you're on the hunt for more top marketing books to read to kick the year off with a bang, check out our Best Marketing Books 2021.