CDPs are the hottest marketing technology around today, but are they worthy of the hype? Spoiler: Yes. In our latest Marketing & Tech Book Club episode, we've been chatting CDPs with Martin Kihn and Chris O'Hara authors of Customer Data Platforms about you guessed it, customer data platforms.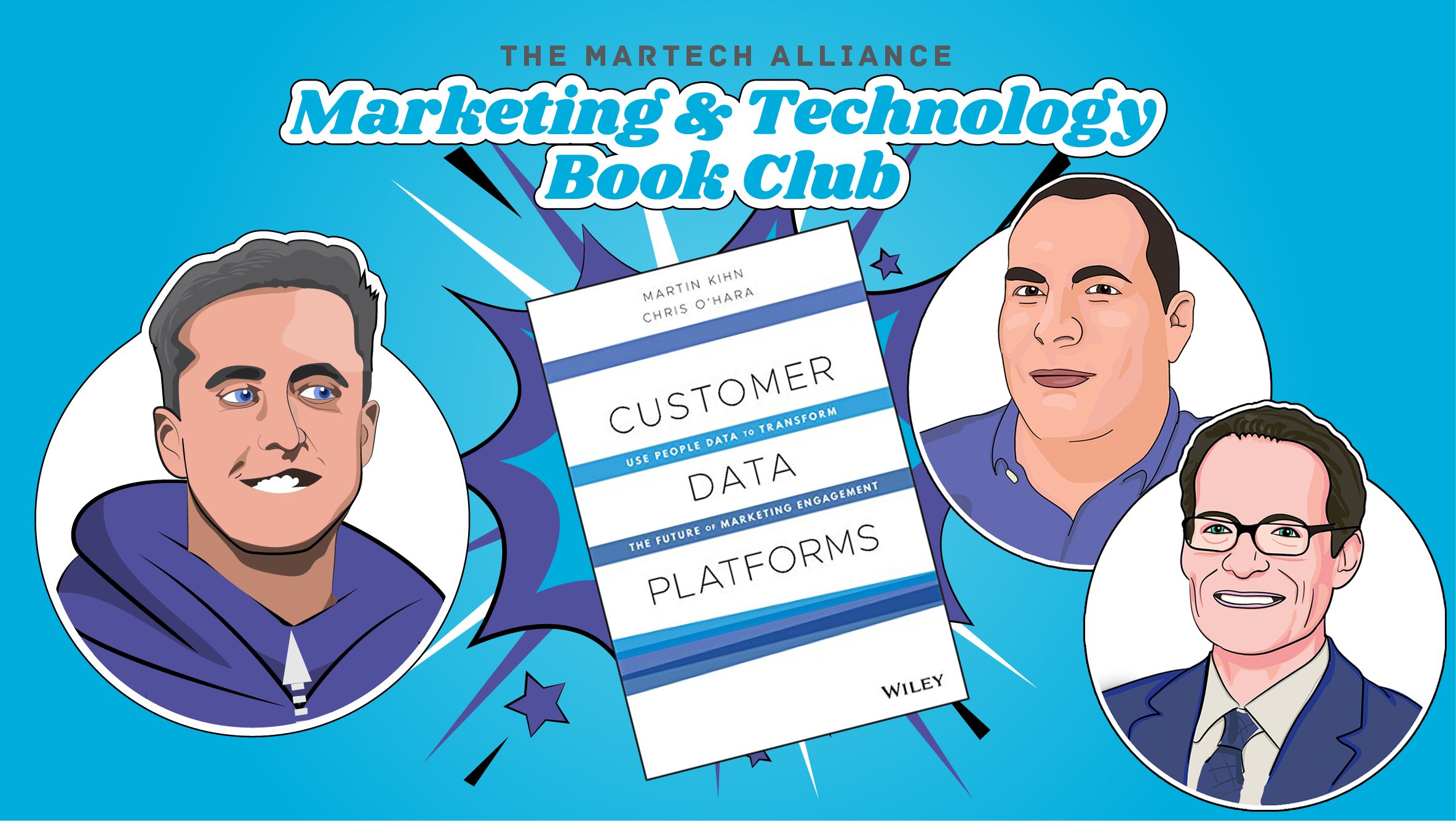 Martin and Chris are experts in this field, Martin is the current SVP of strategy at Salesforce Marketing Cloud, and a former Gartner analyst. He's also author of three memoirs including House of Lies, which was turned into a hit TV series. Chris is VP of global marketing at Salesforce and no stranger to sharing his analytical insights, also known as the author of his previous book, Data Driven.
Grab a copy of the book here
Loving the
Marketing & Tech Book Club? Subscribe for updates and the occasional book giveaway sliding into your inbox.

'Customer Data Platforms' dives into the problems of managing customer data, understanding what CDPs do (and don't do) in order to organise and harmonise your customer data and drive compliant, first-party, personalised marketing campaigns.

Many of us in martech get caught up in building complex stacks made up of various solutions while chasing the dream of delivering the "right person, right message, right time" experience. But more often than not, this leads to siloed systems and disconnected data. Imagine a solution that can simplify the stack and deliver a balanced and engaging customer experience. Well, you don't have to. Enter: the CDP.

We catch up with Martin and Chris on:
Breaking down CDPs in simple terms
Why there is so much confusion in the space surrounding CDPs
Pinpointing which CDP promises deliver and why some are falling short
CRMs, DMPs and CDMPs
The competitive advantage a CDP can bring to your business
The importance of the growing role of a Data Scientist
M&A predictions for the CDP space
The impact of the death of third-party cookies
Martech predictions for the years ahead
Looking to learn more about the CDP space? Check out our upcoming Fundamentals of Customer Data Platforms Course.