This week in martech: Semrush Releases 2 New ChatGPT Features, DoubleVerify Buys Scibids for $125 Million, Hightouch Raises $38 Million, Zeotap CDP Adds Option to Load Non-Customer Data ...and more!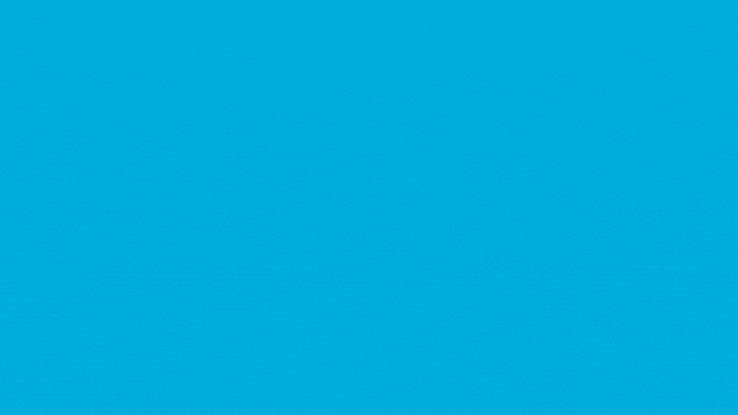 Simon Data Secures £54 Million in Funding
Simon Data, a self-proclaimed adaptable Customer Data Platform (CDP), has revealed a successful Series D funding round of £54 million on Tuesday. This brings the total investment amassed by the company to approximately £118 million since its inception in 2014. The funding initiative was spearheaded by Macquarie Capital, accompanied by contributions from a range of existing investors including Polaris, .406, and F-Prime.
Canto Completes Acquisition of MerlinOne
Canto, a provider of software for Digital Asset Management (DAM), has officially announced the acquisition of MerlinOne, a DAM enterprise situated in Massachusetts. MerlinOne is renowned for pioneering innovative solutions rooted in Artificial Intelligence (AI) for the organisation and retrieval of digital content. This strategic purchase bolsters Canto's ongoing efforts to solidify its leadership in the realm of digital asset management.
WPP Forms Alliance with Optimizely
WPP has revealed a global strategic partnership with Optimizely, a premier provider of Digital Experience Platform (DXP) services, as of today. This marks WPP's first dedicated collaboration in the domain of digital experimentation and Optimizely's inaugural global strategic partnership. This initiative underscores the commitment of both entities to aid clients in furnishing optimised digital experiences for each individual customer.
Cadent Acquired by Novacap
North American private equity firm Novacap has officially confirmed the successful acquisition of Cadent, a company specialising in converged advertising solutions for platform-based television. This venture represents the fourth investment facilitated by Novacap's TMT VI Fund. Cadent has rapidly evolved from an early frontrunner in cable and broadcast aggregation to emerge as one of the most sizeable autonomous platforms for unified audience targeting across connected television (CTV), conventional TV, and digital advertising.
Haus Raises £17 Million
Haus, an emerging growth command center amalgamating causal inference with experimentation and AI, has recently disclosed securing £17 million in Series A funding. Insight Partners, a global software investor, spearheaded this funding round, with participation from existing investors such as Baseline Ventures, Haystack Ventures, Upside Partnership, Octave Ventures, and Mantis Venture Capital. The influx of funds will fuel the expansion of Haus' workforce, furthering the development of an integrated suite of causal analytical tools designed to facilitate companies in gauging and driving profitable growth.
CloudMellow Acquires Idea Marketing Group
CloudMellow, a provider of enterprise solutions encompassing branding, web design, digital marketing, application and product development, hosting, and managed services, has made public its acquisition of Idea Marketing Group, a website design company rooted in Chicago. This recent addition will fortify CloudMellow's collection of acclaimed digital agencies. Incidentally, CloudMellow's inclusion in Inc. magazine's 2023 Inc. 5000 list, which celebrates the top 5000 companies in the US, further highlights the company's recent achievements.
Nylas Collaborates with Devfortress
Nylas, a communications platform affording developers universal access to email, calendar, and contacts providers through a singular API integration, has officially entered into a partnership with Devfortress, a prominent name in software development, design, and project management consulting and services. This collaboration will empower companies to seamlessly harness Nylas' Email, Calendar, and Contacts APIs in tandem with Devfortress' proficient team of product managers, developers, and digital designers, streamlining development cycles and infusing innovative and ROI-enhancing email and scheduling features into their applications.
Five9 Completes Acquisition of Aceyus
Five9, the provider of the Intelligent Customer Experience (CX) Platform, has formally announced its intent to acquire Aceyus, a market leader in advanced data integration and analytics.
Hopin Divests Events Platform to RingCentral
RingCentral, a major player in Unified Communications-as-a-Service, has unveiled plans to acquire specific assets from virtual events startup Hopin for an initial payment of £15 million, with an additional £35 million contingent upon achieving specified performance targets, as disclosed in RingCentral's quarterly regulatory filing.
The recent agreement between RingCentral and Hopin encompasses the transfer of Hopin's events management platform and interactive engagement tools, aiming to evolve RingCentral's video communication offerings and expand its video portfolio to cater to specialised video use cases, such as interactive events. While the precise terms of the deal were not initially disclosed, this collaboration marks a significant development in both companies' strategic directions.
Have you got some martech news you think we should be shouting about? Let us know at hello@martechalliance.com for a chance to be featured.
Not much of a reader? You can check out our weekly News Round-Up on our LinkedIn !
Martech News Weekly round-up - over and out.