This week in MarTech: 100-million-dollar investment for Ceros, Talkwalker acquire Nielsen Social, subscription-based "malvertising" solution announced, ActiveCampaign enhances automation functionality, Juicebox Beta programme launched by Juice Analytics and Acxiom announces Customer Data Platform.
---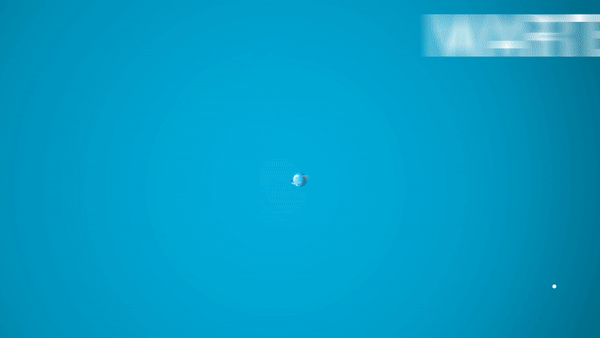 Cloud-based design platform, Ceros raises a whopping $100m investment, courtesy of Sumeru Equity Partners.
SEP build growth leaders in Market Technology, supporting the likes of GoGuardian, Social Chorus and Talend. SEP's Sanjeet Mitra said she was initially attracted to the company as it created "an enterprise-grade, easy-to-use, sophisticated tool that designers respect because it allows them to create fantastic content."
The Ceros Studio offer creative control for marketers and designers to collaborate in "real-time." Put simply, the platform offers high quality, visual content without having to write a single line of code.
Ceros' CEO, Simon Berg revealed that conversations surrounding the investment began two years ago and were set to progress until the pandemic slammed on the breaks.
Despite the pause of the pandemic and the country veering into lockdown, Berg put a plan in place to ensure no jobs were lost at Ceros. If cuts were needed, he said they would come from across-the-board salary cuts.
SEP's supportive reaction ultimately sealed the deal for Berg. "They were not screaming, 'You should be cutting staff,' none of the things I would expect," he said. "They were cheering from the sidelines, which made me like them even more."
"It's been our opportunity and our mission to tell the world that digital experiences are as important as your physical experiences," Berg said. So, during a pandemic, "If your digital presence is your only presence, you'd better make sure [it's] good."
Escalated.io launches subscription-based software solution intended to stop malicious online ads.
Malicious online ads – also known as "Malvertising" can reduce revenue streams, negatively affect user experience, tarnish client-company relationship and damage internal corporate morale. Yeah, it's bad.
"Malvertising is an absolutely massive problem felt by every player in ad tech at this point." Kyle Smith, Escalated CEO.
It's no wonder Escalated's announcement of a subscription-based ad-fraud solution service is making Martech news. The service is a single-pixel product that blocks malicious advertisements in real-time along with offering a transparent reporting process to identify the source.
"Companies can collect ad payments while simultaneously denying bad actors the opportunity to steal revenue." Escalated states.
The confident new service even offers a seven-day free trial for new users.
Talkwalker & Nielsen Social join forces as they intend to create both listening and analytical solutions to enhance audience and industry insights.
Global social listening and analytics company, Talkwalker is set to acquire Nielsen Social's insightful Social Content Ratings. Not only does this new venture launch Talkwalker into the U.S. enterprise market but it will also provide insights for their breakthrough AI-enabled conversational intelligence platform.
"With the addition of Nielsen Social Content Ratings to our AI platform, we can expand our offering in consumer, category and audience insights, and further accelerate our global growth." said Robert Glaesener, CEO of Talkwalker.
The additional insights that Nielsen Social Content Ratings provides for brands and media reflects Talkwalker's underlying ethos to transform intelligence into impact.
"We are excited to have found a like-minded partner in Talkwalker, who shares our mission of delivering best-in-class measurement and analytics solutions to customers globally." Sean Casey, President of Nielsen Social.
Customer Experience Automation (or CXA) experts, ActiveCampaign announce new enhancements.
ActiveCampaign provides email marketing, marketing automation, and CRM tools needed to create incredible customer experiences.
If that wasn't enough, the launch of new and enhanced capabilities unlock the potential for marketers to engage with their customers across all channels, and throughout the user journey.
This new functionality gives marketers the ability to:
Create their own high-converting landing pages from easy-to-use templates in minutes

Convert data stored in tags, such as, past purchases, shopping preferences, interests and demographics and transform these insights to

personalise

any webpage (

c

oming soon)

Automatically trigger push notifications and SMS messages based on actions taken throughout the customer journey via Twilio

Automatically trigger Slack notifications based on customer

behaviour
ActiveCampaign's revolutionary CXA platform removes the barriers previously set between marketer and consumer and provides the opportunity for clear communication resulting in data-led conversions.
Juicebox Beta programme launched by Juice Analytics.
Recongised experts in data visualisation, Juice Analytics launch their new innovative data reporting platform "Juicebox" in Beta (essentially a preview version before the final release.) Beta access will be provided on a first-come, first-serve basis before gradually expanding access in the coming months.
Juicebox is set to be an innovative data storytelling solution for any organisation to transform raw data into interactive reports. Sophisticated data stories which could previously only be created by Juice Analytics' team of developers has now been made accessible for any user to curate.
"We're excited to make Juicebox more accessible than ever through the launch of our self-service platform." Zach Gemignani, Juice Analytics co-founder and CEO.
Juice Analytics' ethos of "People-friendly reporting" just got even easier. You can kiss those static spreadsheets goodbye.
Acxiom announces Customer Data Platform.
Acxiom, an enterprise data solutions provider announced the launch of an extensive suite of Customer Data Platform (CDP) solutions and services.
Staying true to Acxiom's vision to enable better customer experiences through the ethical use of data and technology, the system is designed to unify varied collections of customer data into a single, optimised database for marketers.
The partnership with select global CDP software providers is set to further enhance and integrate the value of a CDP software, enabling an ecosystem of unified customer data.
The CDP suite includes:
CDP Strategy and Selection

S

ervices

CDP Implementation

and

Integration

Operation

Optimisation

Enterprise Customer Data Management

Brand

Identity Management

Audience Insights

Custom Modeling

Advanced Analytics



"Our ability to partner and integrate with a variety of martech and adtech providers makes Acxiom the ideal one-stop shop for orchestrating better marketing engagement for brands across earned, owned, and paid media." David Skinner, Chief Strategy Officer.