This week in Martech: TikTok signs their first U.S. deal, Facebook announce paid online events, Sincropartners with accessiBe, Claravine integrates with Adobe Experience Manager, Main Street, Inc. acquires Onovative and IAS integrates with Google Ads Data Hub.
---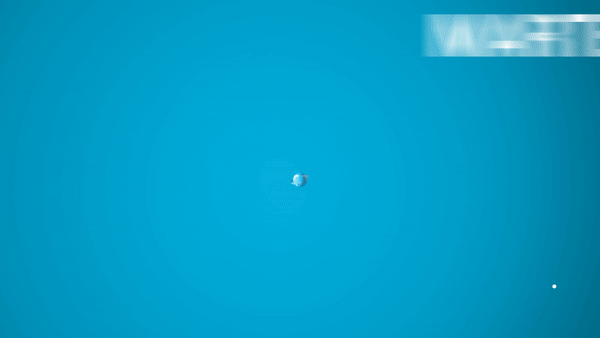 TikTok signs first U.S. deal with UnitedMasters (and no... it's not the deal)
Chinese video app, TikTok announce its first music distribution partnership with UnitedMasters this week. Following Trump's 90-day deadline to hand the company over to a US tech mogul to prevent the app being banned in the U.S. altogether, TikTok are already making moves.
The deal with UnitedMasters allows musicians who feature their music on TikTok to distribute their songs directly to streaming services from the likes of Spotify, Apple Music and YouTube. The app itself will benefit from a large inventory of new music for their users to choose from.
The partnership gives independent artists the opportunity to reach a mass, highly engaged audience with the potential to make more revenue from a song's success than they would from a typical record label who would take a larger percentage of the royalties. UnitedMasters allows artists to keep 90-100% of their royalties, depending on their chosen deal.
TikTok itself remains up for grabs and Microsoft still appear to be first in line. Microsoft have confirmed they are in talks with TikTok's parent company, ByteDance about the purchase of the app in the U.S., Canada, Australia and New Zealand.
According to Reuters, a recent bid valued TikTok at $50 billion – 50 times its projected 2020 revenue of $1 billion.
Facebook announce paid online events for small business recovery
Facebook have launched the ability for small business owners and creators to monetise their events held on Facebook.
Page owners are now able to create an online event, set a price, promote the event, take the payment and host the event without leaving the social platform. Facebook have also said that they would not collect any fees from the events.
Facebook's combination of marketing, payment and video, enables paid online events to meet the end-to-end needs of a business. The events can be hosted live on a Facebook page in order to reach a broad audience, and tests are in place to take the events within Messenger Rooms for more personal and interactive gatherings.
As social distancing measures remain in place, many businesses are continuing to bring their events and services online to maintain the relationships with their customers, and open the search for new ones.
Sincro partners with accessiBe
Ansira company, Sincro and accessiBe enter a partnership enabling accessiBe Web Accessibility Technology on all current generation Sincro websites at no additional cost.
Sincro offers digital marketing solutions built for the automotive industry and powered by AI, aiming to connect the consumer and retailer by solving complex issues through technology, website services and omnichannel advertising.
The partnership with accessiBe, the leading fully automated Web Accessibility Solution for ADA & WCAG Compliance enables customers to have a comprehensive two-layered accessibility solution.
The Sincro platform currently has a built-in range of features that prohibits websites from being published with accessibility errors. Meaning Sincro websites are built to the high standard of WCAG 2.0 level AA compliant.
accessiBe is providing the second layer of compliance through their accessibility interface, litigation support package, and AI-powered remediation.
"By partnering with an industry leader like Sincro, thousands of car dealers can now cater to millions of people with disabilities – a huge buying force that otherwise would have been left behind." - Gal Vizel, Co-Founder of accessiBe.
Claravine integrates with Adobe Experience Manager
Claravine Integrates with Adobe Experience Manager to Provide a smarter Metadata Management Solution. The integration will allow marketers to fully explore the benefits of digital metadata to optimise search, social, analytics and more.
Claravine offers unified data for the modern marketer by connecting teams and technologies to accelerate business decisions and enforce data taxonomies. They aim to provide companies with rich insights and increased ROI from their marketing and advertising investments.
The integration with Adobe Experience Manager, the comprehensive content management solution, responds to the customer demand for improved tracking and scaling of metadata across large companies. Users will be able to connect to Adobe Experience Manager and easily view and manage data across all the assets of the campaign. Claravine is then able to standardise the data model enabling users to easily find missing data and sync it back into Adobe Business Manager.
"Too many companies fail to automate how they manage digital experiences because they receive a tidal wave of content and marketing data across the various technologies within their technology stack... Our Adobe Experience Manager integration allows content creators and marketing teams to execute on the same taxonomy and data language within Adobe Experience Manager and other technologies" - Chris Comstock, chief product officer at Claravine.
Main Street, Inc. acquires Onovative
Main Street, Inc., a leading provider of data-driven marketing solutions to community financial institutions announce the acquisition of Onovative, an automated marketing technology software provider.
Onovative's automated marketing platform enables banks and credit unions to segment account holders, communicate effectively based on their current and likely next product, and develop multiple marketing functions in one user-friendly platform.
The strategic combination of marketing automation and customer relationship management (CRM) system with a communications platform, enables financial institutions to benefit from a smarter, more affordable way to connect with account holders.
"Our ability to engage consumers at every point along the consumer cycle will be a powerful tool for financial institutions and any business looking to grow relationships and revenue with their customers." - Ted Walton, President of Main Street, Inc.
IAS integrates with Google Ads Data Hub
Integral Ad Science (IAS), a global leader in digital advertisement verification, and member of the YouTube Measurement Program, announced it is the first verification company to integrate with Google Ads Data Hub.
Google Ads Data Hub allows advertisers to analyse their campaign performance across multiple channels while limiting the use of user data, adding another layer of privacy protection for users.
The IAS integration provides advertisers with advanced view-ability, ad fraud detection, and brand safety measurement. Although IAS does not use any private audience data to deliver its verification services, the integration with Google Ads Data Hub could be the start of establishing new data privacy best practices.
"Marketers are now even better equipped to provide quality advertising experiences for YouTube audiences while maintaining a high degree of data privacy," said IAS CEO, Lisa Utzschneider.