This week in martech: Episerver Acquire Optimizley, Reachdesk Announced $6m in Series A Funding, Exasol and Cittabase Announce Partnership, MSQ Acquires Be Heard for £6.2m, Hall & Partners Partner with Dynata and InfoSum Raise £11.4m in Series A Funding
---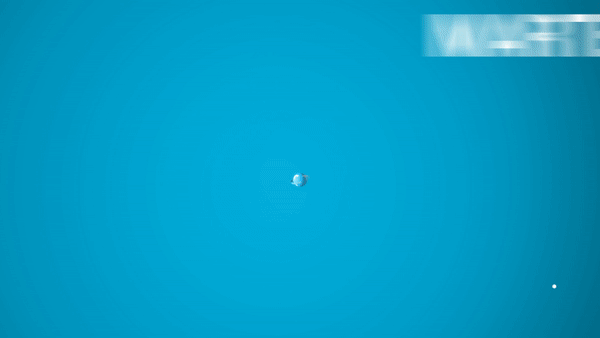 Optimizely Acquired by Content Management Company Episerver
Episerver, a leading Customer-Centric Digital Experience Platform announced that it has entered an agreement to acquire Optimizely, the leader in experimentation and optimisation. This combination of the two enterprises is said to create the most advanced digital experience platform to optimise every customer touch-point across the entire user journey.
By combining Episerver's ability to create digital experiences through content and commerce with Optimizely's ability to optimise across touch-points enables marketers to build experiences that get continually smarter over time.
The combination aims to create a unique system which will inspire innovation, increase agility and improve outcomes.
"For nearly three decades, Episerver has helped businesses create content-driven digital experiences for our customers," said Alex Atzberger, CEO of Episerver. "Today, we are announcing the most significant transformation in our company's history – one that will set a new industry standard for digital experience platforms.
Reachdesk Announced $6m in Series A Funding
Direct mail and corporate gifting software platform for B2B companies, Reachdesk raises $6 Million in Series A funding. Reachdesk plans to use the funds to further expand throughout the US, Europe and Asia Pacific and enhance customer support.
Reachdesk enables sales and marketing professionals to create, manage, scale and measure the ROI of their direct mail and gifting campaigns in one place by integrating offline channels to a company's existing marketing tech stack.
Founded in London by Alex Olley, the company is now headquartered in New York and has achieved significant growth this year, quadrupling its revenue and doubling headcount since March 2020. The demand comes from B2B sales, marketing and customer success teams looking to create meaningful experiences with customers with reduced business travel.
"By creating closer connections with customers, Reachdesk helps companies break through to prospects, accelerate deals, and reduce churn." - Alex Olley, Co-Founder and Head of Revenue and Marketing.
Exasol and Cittabase Announce Partnership
Analytics database, Exasol announced their strategic partnership with data analytics company, Cittabase. By joining forces, the partnership will bring customers in the Asia-Pacific region a high-performance analytics database with the added benefit of local support and expertise.
Exasol's high-performance in-memory analytics database gives organisations the ability to transform how they work with data both on-premises and in the cloud. Users are then able to transform their data into value faster, easier and more cost effectively than before.
Cittabase specialises in Data Integration, Business Intelligence and Advanced Analytics. The data analytics company assists global clients to prepare their roadmap for their analytics journey over the years to ensure success in each stage of their journey.
"We are delighted to join hands with Exasol. Our partnership has come at the perfect time, as we gear up to help our customers take advantage of the digital transformation acceleration we're witnessing." - Ananth Thyagarajan, Director and Co-founder of Cittabase.
MSQ Acquires Be Heard for £6.2m
Marcoms group MSQ have successfully acquired London-based tech and marketing group, Be Heard in a deal worth an enterprise value of £20.6m. The move was intended to enhance MSQ's multi-disciplinary capabilities, particularly in tech and data analytics.
The combination fuses the expertise of Be Heard's agencies MMT Digital, Freemavens and Agenda21, specialising in digital transformation, data and insight and digital media respectively, with MSQ's branding and design agency Holmes & Marchant, PR and content agency Smarts, engagement experts Stack, B2B marketing agency Stein IAS, creative specialists The Gate, and digital agency twentysix.
"It's an exciting time in MSQ's development, not least transacting a deal and integrating two groups in the virtual, and often challenging environment, that we are currently operating in." - Pete Reid, CEO and Founder of MSQ
Hall & Partners Partner with Dynata
Global strategic brand consultancy, Hall & Partners announce unique partnership with the world's largest data and insights platform, Dynata in agreement to accelerate insights to market for a greater agility in research and decision-making.
Dynata's data capabilities and advanced technology will power Hall & Partners' award-winning news and data storytelling platform The Hub to redesign the conventional data and insight strategy.
The new found partnership aim to help brands navigate an uncertain future at speed by enabling brands to harness the global scale and depth of Dynata's first-party data, connected sources and innovative automation solutions along with Hall & Partners' data visualisation and story telling expertise.
"2020 has forced organisations to react with the fast-forward button permanently pressed, heightening the value of rapid, data-led, actionable insights. Our new transformational collaboration with Dynata, a long-standing partner, allows us to give brands an inspirational insight model fit for the future. Together, we will co-create new products like 'Alive Segmentation,' and make a valuable contribution in helping brands to rebuild and drive growth". - Vanella Jackson, Global CEO of Hall & Partners
InfoSum Raise £11.4m in Series A Funding
Decentralised data infrastructure provider, InfoSum raise £11.4 million in Series A funding. The data ecosystem provider plans to inject the funds into accelerating their expansion across North America and Europe.
The investment is led by VC firms Upfront Ventures and IA Ventures and supported by strategic partners Ascential, Akamai, Experian, ITV and AT&T's Xandr.
InfoSum claim to have built the world's first decentralised marketing ecosystem, which allows clients to share their data insights with other companies, while keeping the specifics private.
The software, used by Channel 4, The Telegraph, and CNN, enables brands, media owners and data providers to collaborate using first-party data sources, without requiring the underlying personal data to be moved or pooled.
Martech News Weekly round-up - over and out.