Hey now, before we get into this, if you're here you probably already know that Joe Pulizzi has a podcast with co-host Robert Rose. You'll also know that it's called This Old Marketing, and it's brilliant. As a special treat, our upcoming #MarTechFest in-person Anti-Conference doesn't end with our amazing in-person or online sessions. MarTech Alliance has also partnered with 'This Old Marketing' Pod. Joe Pulizzi and Robert Rose will provide their take on the 'MA State of Martech Report' which is released at the event.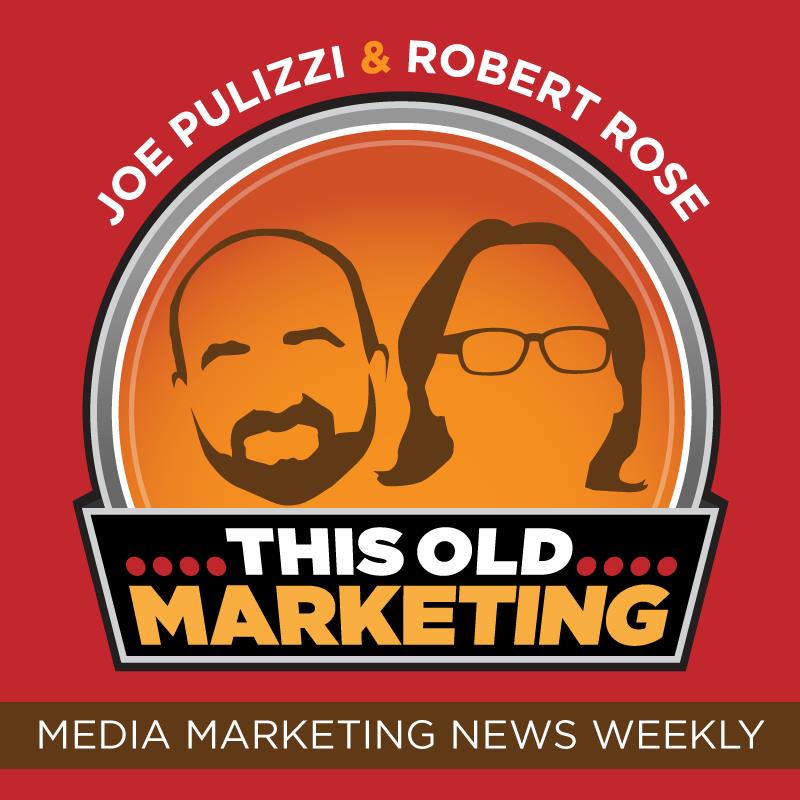 A special Pod Sesh just for you and you can catch it at #MarTechFest in-person Anti-conference. Get your tickets right now!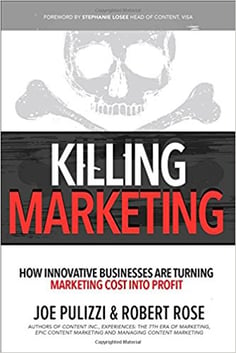 Content marketing masters, Robert Rose and Joe Pulizzi take us to the very edge of marketing. Marketing is not just a cost to be endured, but an significant profit centre in itself.
Robert and Joe bring up succinct examples to show how marketing has changed over the years and how brands have financially benefited from their marketing efforts . Brands such as Red Bull have changed the game and this book teaches you how to play your hand.
Most importantly, the marketing landscape is evolving fast. So much so that Robert and Joe suggest that almost everything we know about marketing is now outdated.
While a strong claim, it is one that is echoed by many others in the industry. If we are to keep up with the fast pace of change, brands and organisations need to embrace a new order.
We chatted with Robert about his fantastic book as part of our Marketing & Technology Book Club
Here's a sneaky clip:
In this episode, we chatted with Robert Rose about Killing Marketing, new projects and the powerful role content plays within the marketing landscape.
What is content marketing? We started Robert off with an easy one. Content marketing is basically all about creating value. Summarising a definition Robert has used for his Content Marketing Institute, content marketing is basically about delivering value through the engagement of customers. As the online influence spreads, this now incorporates blogs, websites and social media.
"We can look at marketing a little differently to monetise audiences in different ways, to provide for a profitable centre in the business instead of an addition to the cost line." @RobertRose #MarketingBookClub
Robert Rose and Joe Pulizzi are advocates for change. Unfortunately, there is still a lot of marketing that has become outdated and Joe and Robert are ready to deliver the final blow.
Brands and media companies are not only changing how they create content, but also how this content engages with its audience. Robert used the example of T Brand Studio, which is a unit of the New York Times. The studio is seeing its revenue and content strategy grow rapidly on account of already having that audience in place.
Listen to the full interview below:
Not enough Robert Rose and/or Joe Pulizzi content for you? Then check out their podcast episode on the MKS and MarTech Alliance Report, easy-as-pie now we've linked the full episode below. You can't say we don't spoil you 😘